Like a deep-dish pizza fresh out of the oven, the Chicago Cubs came out of the gate blisteringly hot in 2020.
With a new manager at the helm and the same solid nucleus in place, the resurgent Cubs won 13 of 16 games to kick off this truncated campaign, bullying bad teams (Pittsburgh Pirates), mediocre teams (Cincinnati Reds), and solid teams (Cleveland Indians) alike en route to their hottest start in more than a century. Less than three weeks into the season, the Cubs had firmly re-established themselves as the premier team in an admittedly underwhelming NL Central and silenced detractors who believed their disappointing 2019 campaign - in which Chicago missed the postseason for the first time since 2014 - signaled the beginning of the end for a fading powerhouse.
Since falling 8-3 to the Milwaukee Brewers in their second game of the season, the Cubs haven't spent a day out of first place, and at no point over the last six weeks has any team so much as threatened Chicago's division lead. Thanks to their torrid start - and, notably, absent a worthy adversary - the Cubs have been a virtual lock to secure a division title for weeks, and their chances of winning the NL Central haven't dipped below 50% since the first week of the season, according to FanGraphs. To that end, the Cubs, who clinched a spot in this year's overly accommodating postseason earlier this week and sit 3 1/2 games ahead of the second-place St. Louis Cardinals at 32-24, could be not-popping champagne as soon as Friday.
Still, the inevitable division title belies the demonstrable just-OK-ness of the Cubs, who are either struggling or deficient (or both) in multiple areas and find themselves wheezing rather than charging into October. The Cubs have played sub-.500 baseball since their sensational start, going 19-21 over the past six weeks, and their cumulative plus-24 run differential in 2020 - the worst among the presumptive division winners - suggests they don't deserve a seat at the cool kids' table alongside the Los Angeles Dodgers, New York Yankees, and, yes, the Chicago White Sox and San Diego Padres. And though anything can happen in baseball's crapshoot of a postseason, it's hard to have much faith in the Cubs as October looms and their red-hot start grows increasingly distant.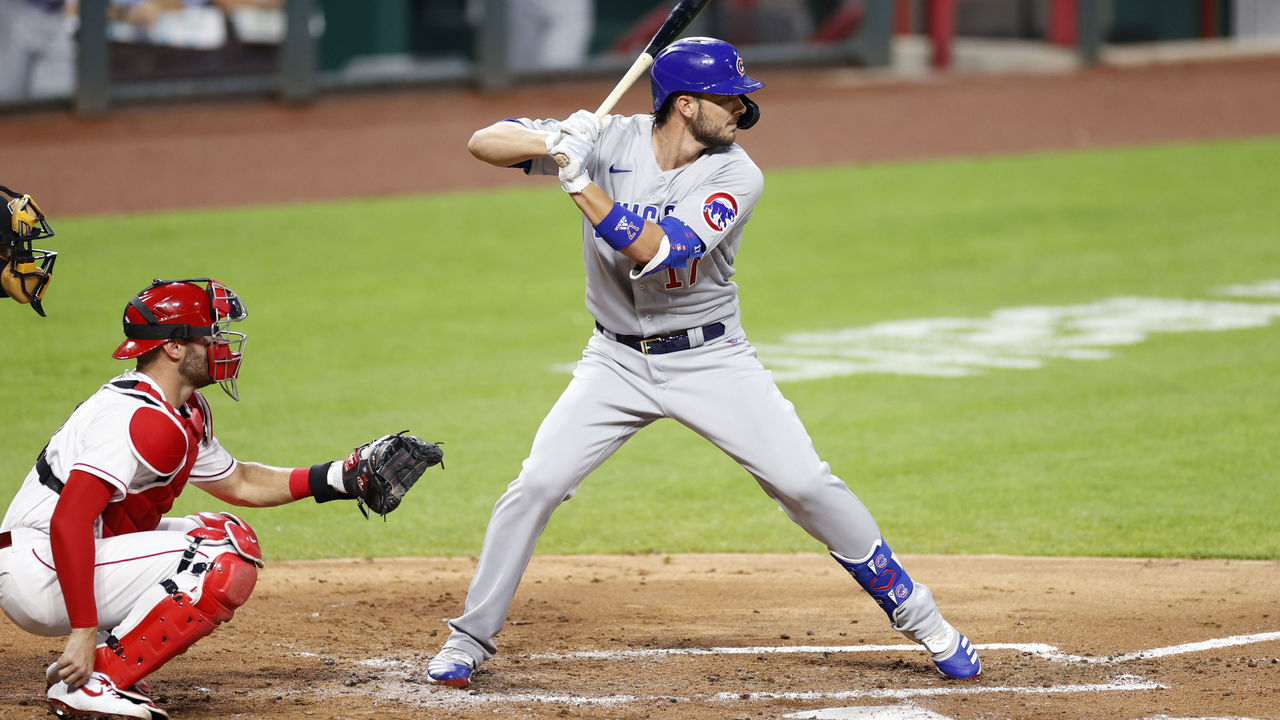 For one, their lineup has been shockingly punchless all season long. A glut of All-Stars notwithstanding, and despite a breakout from Ian Happ and an unexpected bounce-back year from Jason Kipnis, the Cubs rank in the bottom 10 in the majors in almost every significant offensive category, including OPS (.702), wRC+ (91), and runs per game (4.29).
Shockingly, though, this drop-off can't be blamed on Jason Heyward. Rather, it's the Cubs' longtime offensive cornerstones who aren't producing. Javier Baez, an All-Star in each of his previous two seasons, has looked completely lost in 2020, eking out a miserable .198/.233/.348 line amid marked declines in both his contact rate and average exit velocity. Kris Bryant, the 2016 National League MVP, has somehow looked just as bad in his 32 games, slashing .195/.283/.301 with only two home runs while making more weak contact than ever and striking out at his highest rate since his rookie season. In 2019, as it happens, Baez and Bryant were the Cubs' two most valuable position players. This year, rather inexplicably, they rank among the worst hitters in the majors.
Lowest wRC+ in 2020 (minimum 130 plate appearances)
| Name | Team | OBP | SLG | ISO | WAR |
| --- | --- | --- | --- | --- | --- |
| Gregory Polanco | 43 | .219 | .317 | .166 | -0.7 |
| Rougned Odor | 44 | .205 | .387 | .226 | -0.6 |
| Eduardo Escobar | 52 | .267 | .319 | .115 | -0.4 |
| Javier Baez | 52 | .233 | .348 | .150 | 0 |
| Adalberto Mondesi | 54 | .251 | .332 | .117 | 0.2 |
| Kevin Newman | 55 | .281 | .276 | .051 | -0.4 |
| Niko Goodrum | 57 | .253 | .336 | .161 | 0.2 |
| Justin Smoak | 62 | .250 | .361 | .185 | -0.7 |
| Kris Bryant | 62 | .283 | .301 | .106 | 0.1 |
| Evan White | 63 | .251 | .333 | .161 | -0.4 |
(Stats source: FanGraphs)
It's hard to score runs with two key members of the lineup swinging it like a pair of slumping Billy Hamiltons, and they're not the only Cubs players enduring disappointing seasons. Anthony Rizzo, the unfailingly consistent All-Star who managed a .901 OPS over the previous six years, has barely been a league-average hitter in 2020. Kyle Schwarber hasn't even been league average. And their collective struggles seem to be hitting their nadir at the least opportune time, too: Over the last two weeks, with the postseason dawning, the Cubs have managed a wRC+ of 71.
"Our whole team, right now, obviously we're not in stride like we want to be offensively, but we've grinded," Rizzo told MLB.com's Jordan Bastian on Tuesday. "It's a lot of credit to us for not being in sync for pretty much the whole year and grinding through and getting wins."
To be sure, teams have ridden lackluster offenses to World Series titles before; the Kansas City Royals memorably singled and sacrifice bunted their way to a championship in 2015. But a meager lineup is only one of the issues facing the Cubs. Another is a lack of starting pitching depth.
Given the unique structure of the 2020 postseason, with no in-series off days scheduled until the World Series, each team's depth starters will play outsized roles this October. That doesn't bode well for the Cubs, who have two legitimate studs atop their rotation in Yu Darvish and Kyle Hendricks - both of whom will receive NL Cy Young votes - but no trustworthy options beyond them.
Darvish and Hendricks are responsible for 18 of the 29 quality starts Chicago's rotation has produced in 2020. No other starter has more than five. And while quality starts may be an imperfect metric in a season that has generally de-emphasized starting pitching, that distribution nevertheless reinforces the suspect nature of the Cubs' options beyond Games 1 and 2.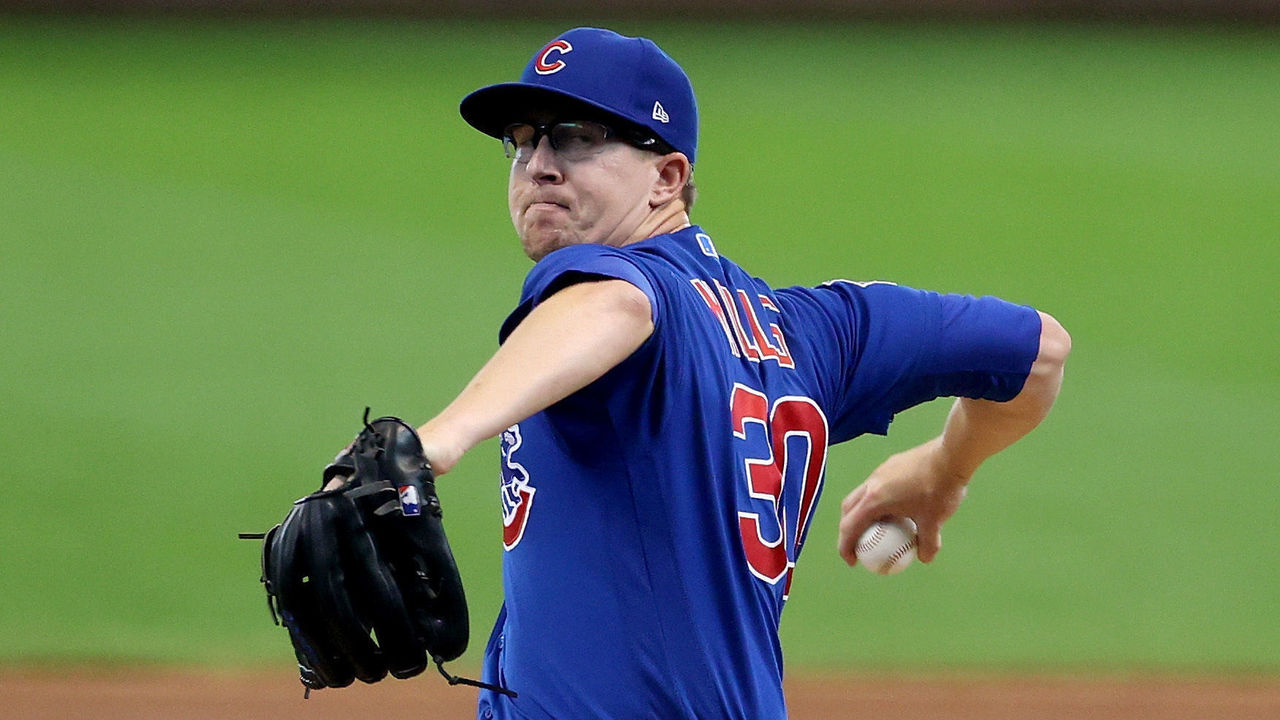 Alec Mills, the resilient 28-year-old right-hander who threw an improbable no-hitter last week and has emerged as the club's de facto No. 3 starter, has the fourth-worst fielding independent pitching mark (4.91) among qualified hurlers. As it happens, Jon Lester, the elder statesman of Chicago's rotation, owns the third-worst rate at 4.97, and Adbert Alzolay only has five major-league starts under his belt. Veteran left-hander Jose Quintana, meanwhile, just returned from a monthlong absence Tuesday and likely won't be sufficiently stretched out to be a viable starting option by next week.
In years past, manager David Ross could've minimized those pitchers' postseason roles - possibly shelving one or two of them entirely - thanks to regular rest days that would've enabled him to lean more heavily on his two best starters. But postseason rotation optimization was a luxury of pre-pandemic baseball. Now the Cubs will not only be forced to use most (if not all) of their starters to get through October, but they'll invariably have to use them in big spots. And potentially having to start Lester in an elimination game in 2020 is a disconcerting thought.
At least the Cubs have a solid bullpen, though, right? If they can make it through six innings with a lead, they're in good shape, aren't they? Not necessarily. On one hand, the Cubs' relief corps has been nails of late, with their late-inning committee of Jeremy Jeffress, Rowan Wick, Jason Adam, and even Craig Kimbrel fueling a 2.99 ERA over the last month, the third-best mark in the majors during that span.
On the other hand, a month's worth of data from players as volatile as relief pitchers often means nothing, and the overall body of work from Chicago's bullpen in 2020 - itself a small sample - is far less encouraging. The Cubs' relievers have combined for just 0.9 WAR in 2020, less than Drew Pomeranz himself has accrued in 19 relief appearances for the Padres. Chicago's unit has also put up middle-of-the-pack rate stats (4.13 ERA, 4.36 FIP) and notably allowed a higher percentage of inherited runners to score (35%) than all but three other bullpens.
Jeffress, who effectively took over Chicago's ninth-inning role during the first weekend of the campaign, has converted eight saves in 10 opportunities with a 1.61 ERA this season, but his peripheral numbers (4.21 FIP) suggest regression is overdue. As dominant as Adam has been over his 11 appearances, authoring a 2.38 ERA while averaging more than 15 strikeouts per nine innings, the out-of-nowhere 29-year-old has been an effective big-league reliever for all of 15 minutes. And Kimbrel, his current hot stretch notwithstanding, is as combustible as they come at this point in his career: The seven-time All-Star owns a 6.17 ERA and has walked nearly 15% of the batters he's faced since signing with Chicago midway through last season.
Meanwhile, Wick has been sidelined since mid-September with an oblique strain, and it doesn't sound like he'll be back soon, leaving a gaping hole in the Cubs' bullpen ahead of a postseason that will test the depth - and not merely the back-end strength - of each team's relief corps. Without Wick, the Cubs' unit has questionable quantities of both.
Of course, having said all that, the Cubs aren't doomed. Their star-studded offense could click at any moment. Maybe Mills will continue to dominate in October as he has in September. Maybe the bullpen will do the same. For a team that practically skated to a division title, however, the Cubs look decidedly vulnerable. And considering their performance over the better part of the last two months, it wouldn't be surprising if their torrid first few weeks ended up being the highlight of their season.
Jonah Birenbaum is theScore's senior MLB writer. He steams a good ham. You can find him on Twitter @birenball.