Offseason grades: American League
Maddie Meyer / Getty Images Sport / Getty
Spring training is upon us, marking the official end of the offseason. That means it's time to grade each team on its performance this winter. After previously looking at the National League, here are grades for each American League club, which are issued relative to the team's goals heading into the winter.
Note: Players who re-signed are included in additions.
Baltimore Orioles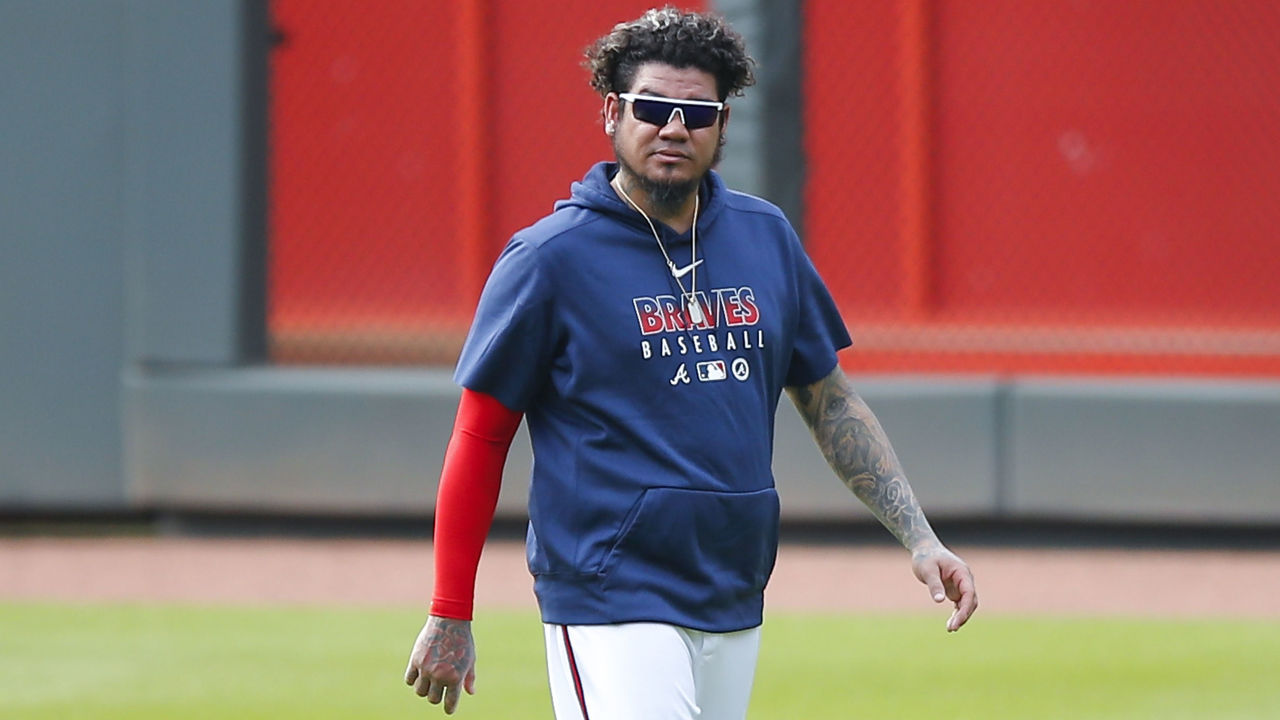 Notable additions: SS Freddy Galvis, SP Matt Harvey, SP Felix Hernandez, 2B Yolmer Sanchez
Notable subtractions: Hanser Alberto (KC), Alex Cobb (LAA), Bryan Holaday (ARI), Jose Iglesias (LAA), Renato Nunez (DET), Kohl Stewart (CHC), Mark Trumbo (FA), Asher Wojciechowski (NYY)
The Orioles spent the offseason carving out more playing time for younger players. Alberto, Iglesias, and Nunez are all gone after solid seasons, with little to show in return. Baltimore will pay Cobb the bulk of his salary to pitch in Los Angeles, ending a miserable $57-million tenure, during which he posted a 5.10 ERA over 41 starts. The additions of Harvey and "King Felix" at least provide some excitement around camp.
Grade: C+
Boston Red Sox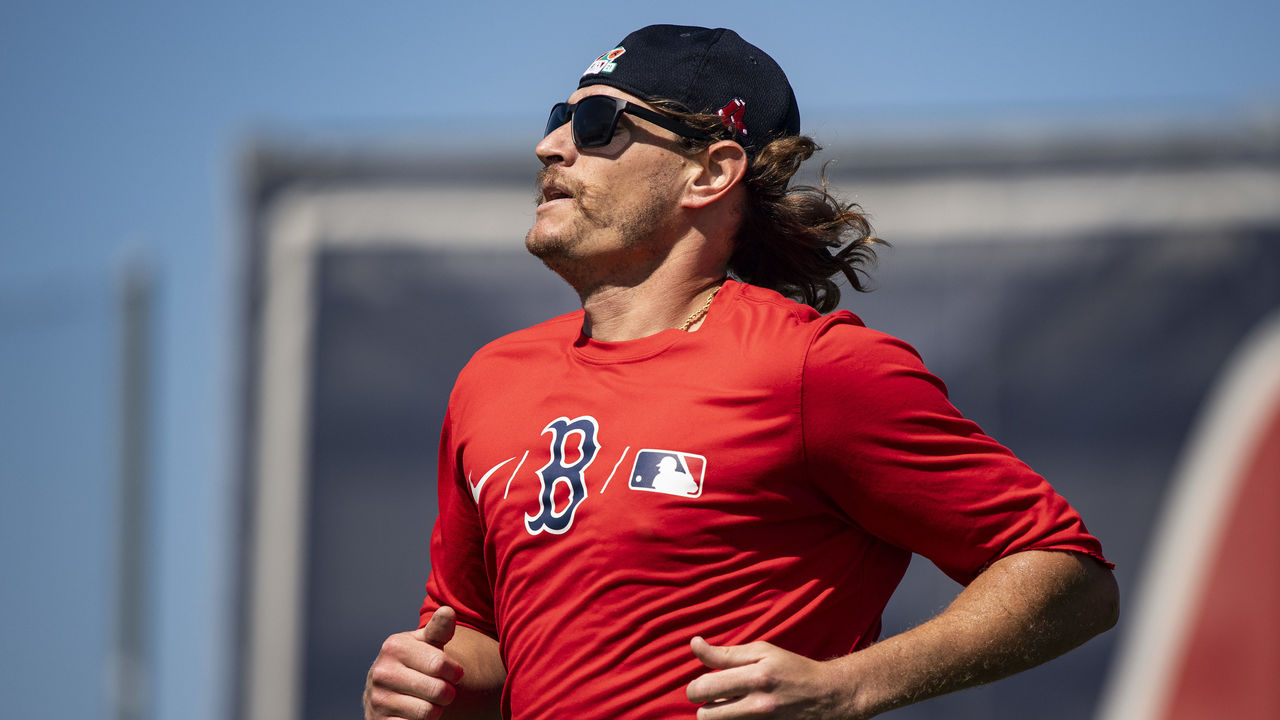 Notable additions: RP Matt Andriese, OF Franchy Cordero, 2B Enrique Hernandez, IF Marwin Gonzalez, RP Adam Ottavino, SP Martin Perez, OF Hunter Renfroe, SP Garrett Richards, RP Hirokazu Sawamura, RP Garrett Whitlock
Notable subtractions: Andrew Benintendi (KC), Jackie Bradley Jr. (FA), Zack Godley (FA), Dustin Pedroia (Retired), Jose Peraza (NYM)
The Red Sox didn't make any major moves this winter, but they added a lot of depth to the roster. Alex Cora's return should provide a spark to a team that looked disengaged at times last season. Bradley was the defensive anchor in center field for the last seven seasons, and his departure will likely be felt. With a strong core in place and the return of Eduardo Rodriguez, there's a number of reasons to buy in on the upside of this roster despite significant questions at the back of the rotation and across the outfield.
Grade: B
Chicago White Sox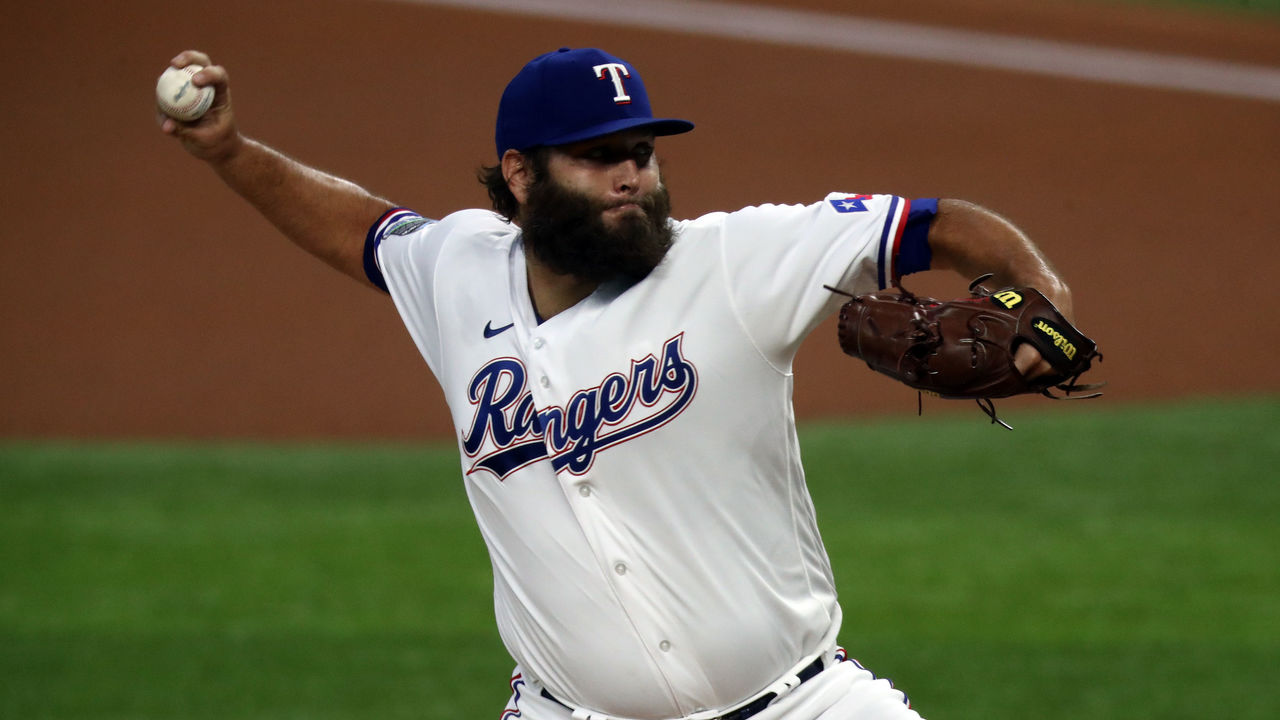 Notable additions: OF Adam Eaton, RP Liam Hendriks, C Jonathan Lucroy, SP Lance Lynn
Notable subtractions: Steve Cishek (HOU), Alex Colome (MIN), Ross Detwiler (CWS), Edwin Encarnacion (FA), Nomar Mazara (DET), James McCann (NYM)
The White Sox went with quality over quantity. The additions of Lynn and Hendriks give the club two elite arms who help cement the rotation and bullpen, respectively. Chicago's front three starters rival any other trio in the AL and should help the club come playoff time. There's a significant drop-off at the back end of the rotation, though, and the front office would have been wise to add another veteran arm; expecting too much, too soon from Michael Kopech could prove problematic. Reuniting with Eaton so early in free agency was a bit of a head-scratcher, and that money might have been better used on another power bat.
Grade: A-
Cleveland Indians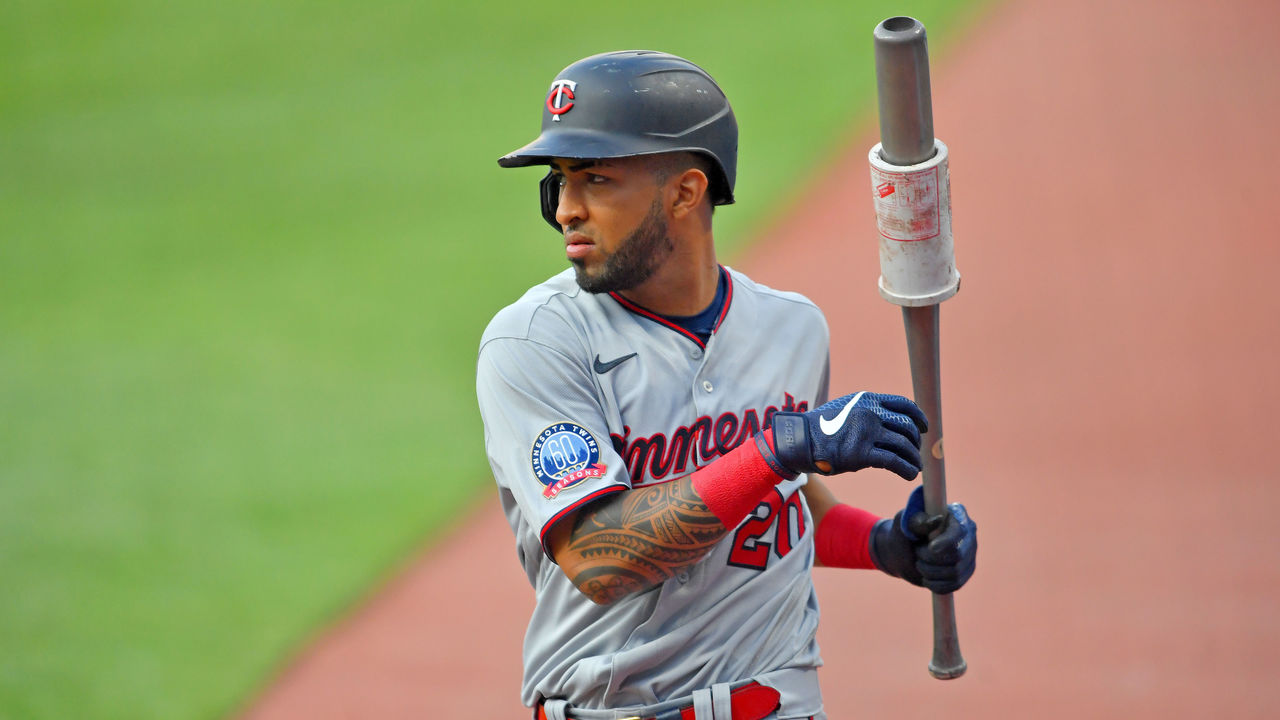 Notable additions: OF Ben Gamel, 2B Andres Gimenez, OF Billy Hamilton, RP Heath Hembree, 2B Cesar Hernandez, RP Oliver Perez, SS Amed Rosario, OF Eddie Rosario
Notable subtractions: Carlos Carrasco (NYM), Adam Cimber (MIA), Delino DeShields (TEX), Brad Hand (WSH), Sandy Leon (MIA), Francisco Lindor (NYM), Tyler Naquin (CIN), Carlos Santana (KC), Domingo Santana (Japan)
Cleveland traded away one of the greatest players in franchise history in Lindor and a beloved member of the pitching staff in Carrasco for an underwhelming return. All-Star closer Hand was also dumped for nothing other than salary relief. The front office shed significant salary in those moves but hardly reinvested those savings back in the 2021 roster. The 40-man payroll is projected to be more than $20 million less than last year's. Eddie Rosario should boost an outfield that's been lacking in power for years. The Indians' rotation will keep them competitive, and the offense will likely be better than anticipated, but the entire offseason has been pretty discouraging for the fanbase.
Grade: C-
Detroit Tigers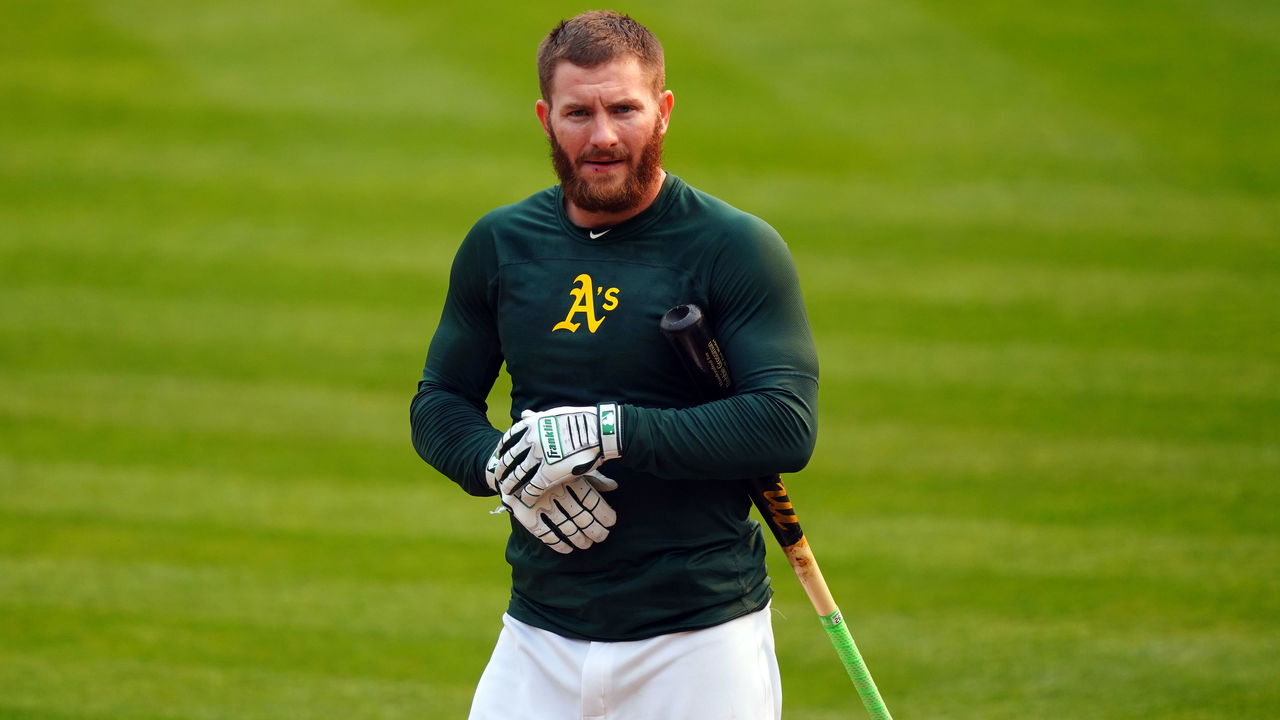 Notable additions: IF Greg Garcia, OF Robbie Grossman, RP Derek Holland, OF Nomar Mazara, IF Renato Nunez, C Wilson Ramos, 2B Jonathan Schoop, SP Julio Teheran, SP Jose Urena
Notable subtractions: C.J. Cron (COL), Ivan Nova (PHI), Austin Romine (CHC), Jordan Zimmermann (MIL)
This season is looking to be another bridge year as the club develops its next young core of future stars. Grossman is the only player Detroit signed to a multi-year deal (two years, $10 million) as the team tries to keep flexibility on the roster. Reuniting with Schoop and adding Mazara, Nunez, and Ramos for less than $10 million could provide incredible value for little risk. The additions of Teheran, Holland, and Urena likely mean budding aces Casey Mize, Matt Manning, and Tarik Skubal will begin the year in the minors.
Grade: B-
Houston Astros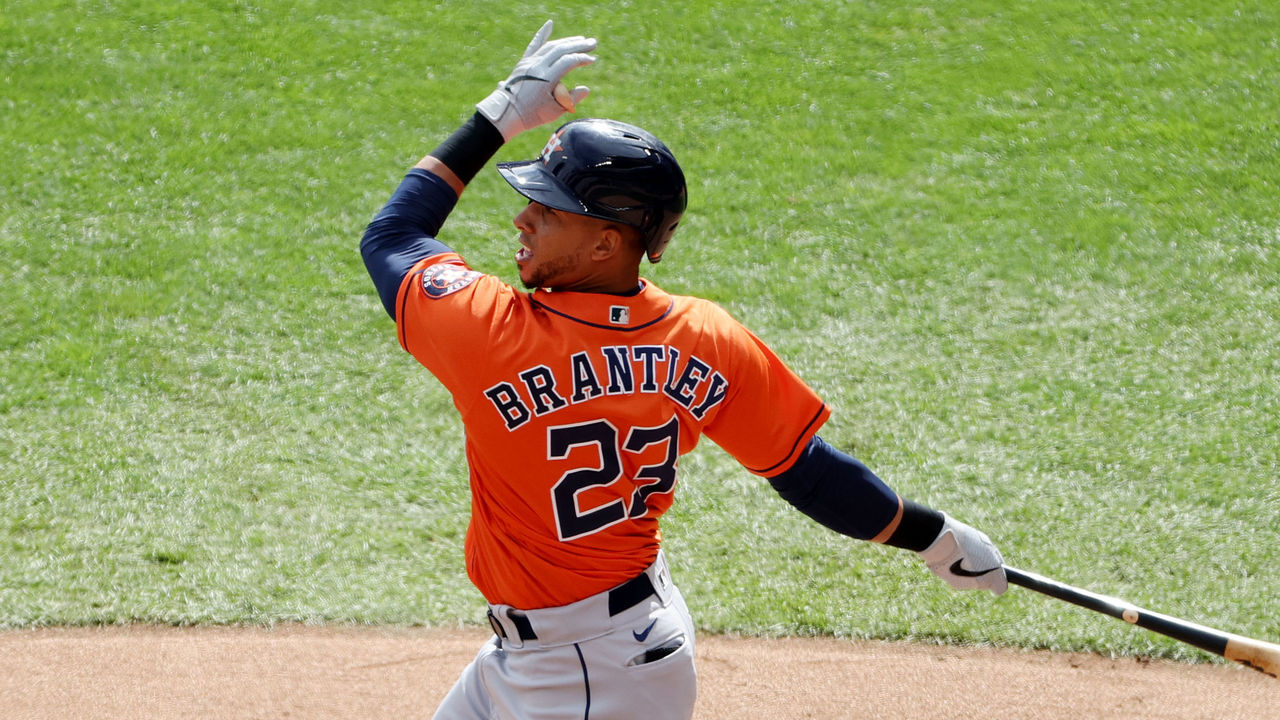 Notable additions: RP Pedro Baez, OF Michael Brantley, C Jason Castro, RP Steve Cishek, OF Steven Souza Jr., RP Ryne Stanek
Notable subtractions: Joe Biagini (CHC), Dustin Garneau (DET), Chris Devenski (ARI), Roberto Osuna (FA), Brad Peacock (FA), Josh Reddick (FA), George Springer (TOR)
Another offseason, another significant loss for the Astros. Springer's departure leaves a massive void in center field and atop the lineup. The front office was relatively quiet outside of a reunion with Brantley, and it looks like Houston could take another step back. The club benefited from expanded playoffs a season ago, finishing the regular season under .500 - it won't have that luxury this time around. The roster is still enormously talented, and the AL West is up for grabs, though it does feel like we're seeing a steady decline. Paying Justin Verlander $33 million to potentially not pitch all year also hurts Houston tremendously.
Grade: C+
Kansas City Royals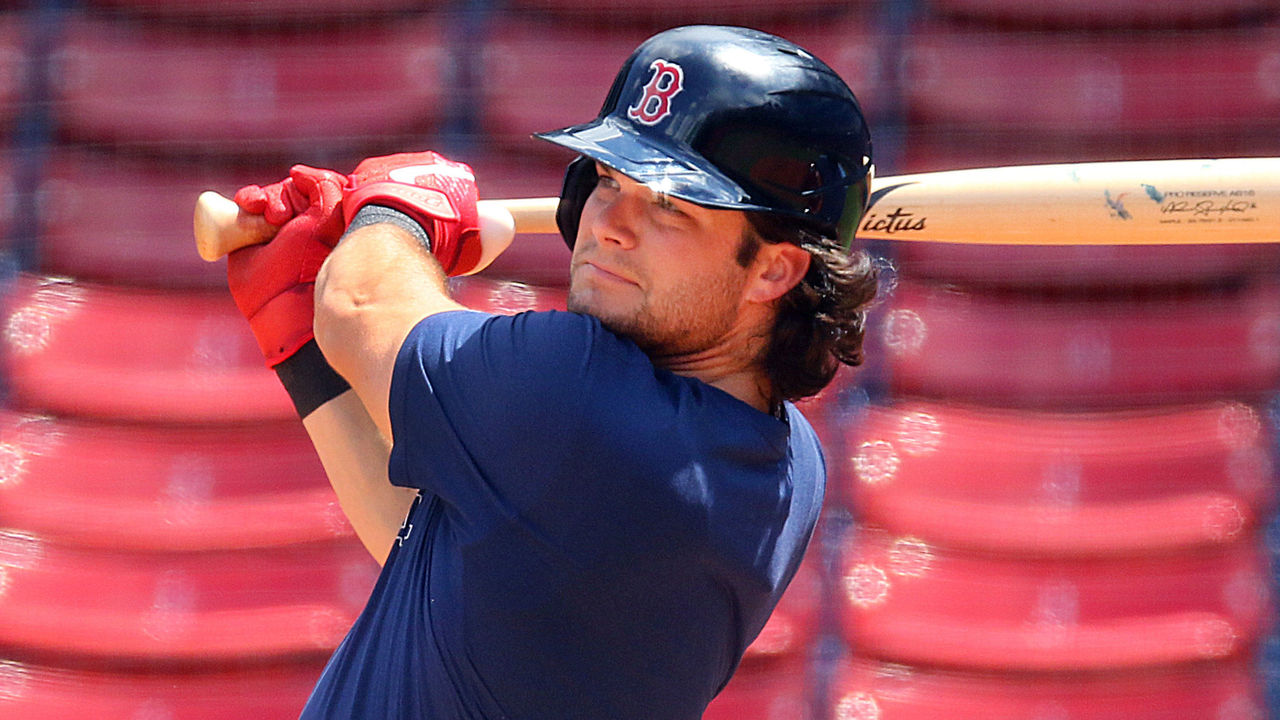 Notable additions: IF Hanser Alberto, OF Andrew Benintendi, RP Wade Davis, RP Greg Holland, SP Mike Minor, 1B Carlos Santana, SP Ervin Santana, OF Michael A. Taylor
Notable subtractions: Franchy Cordero (BOS), Maikel Franco (FA), Alex Gordon (Retired), Matt Harvey (BAL), Ian Kennedy (TEX), Mike Montgomery (NYM)
Don't tell the Royals they're rebuilding. General manager Dayton Moore is never one to raise the white flag, and at a time when baseball has plenty of teams tanking, it's refreshing to see the Royals trying to be competitive despite no clear path to the postseason. The additions of Santana and Alberto should provide some additional power from the corner infield, and the club will hope Minor can bounce back from a down year. The real prize is Benintendi. The 2015 first-round pick was acquired from Boston and could benefit from a change of scenery and spacious ballpark.
Grade: A-
Los Angeles Angels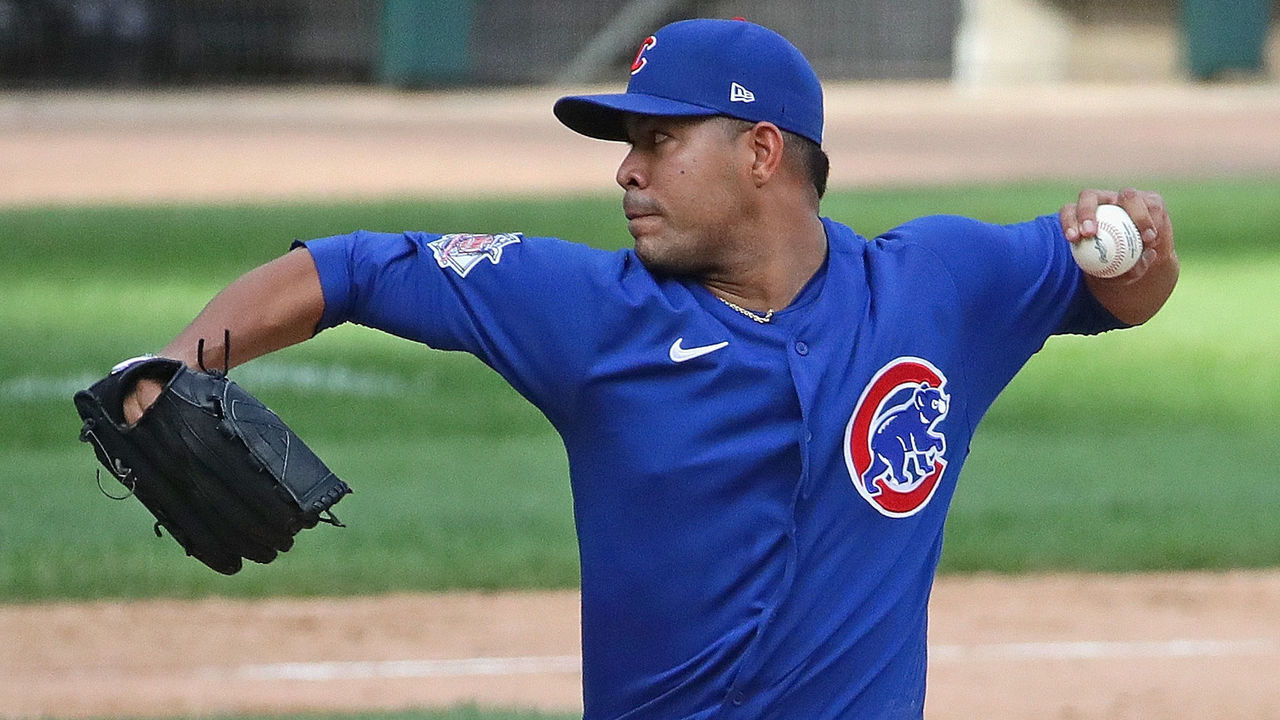 Notable additions: RP Alex Claudio, SP Alex Cobb, OF Dexter Fowler, RP Junior Guerra, SS Jose Iglesias, RP Raisel Iglesias, OF Jon Jay, OF Juan Lagares, SP Jose Quintana, RP Aaron Slegers, C Kurt Suzuki
Notable subtractions: Justin Anderson (TEX), Matt Andriese (BOS), Cam Bedrosian (CIN), Jahmai Jones (BAL), Keynan Middleton (SEA), Noe Ramirez (CIN), Hansel Robles (MIN), Andrelton Simmons (MIN), Julio Teheran (DET)
How much longer can the Angels spoil Mike Trout's talents? The new front office did plenty of shopping this winter, though it's clear all of its additions are with the short term in mind. Cobb, Fowler, Jose Iglesias, Quintana, and Suzuki are free agents at the end of the season, adding to what will be a significant amount of money coming off the books ahead of 2022. The rotation is deeper this year than in 2020, but the team will be banking on a number of starters to bounce back if it's to be successful. Los Angeles should be in the fight for at least a wild-card spot
Grade: B
Minnesota Twins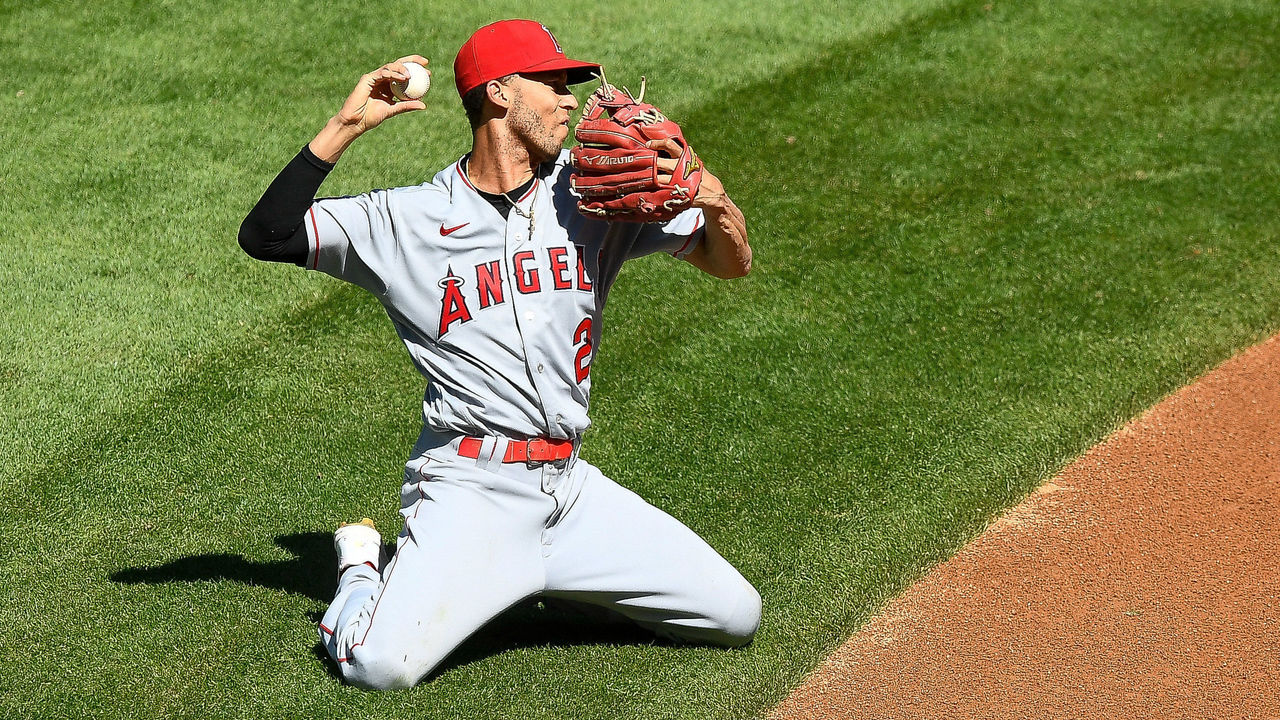 Notable additions: RP Shaun Anderson, RP Alex Colome, DH Nelson Cruz, SP J.A. Happ, RP Hansel Robles, SP Matt Shoemaker, SS Andrelton Simmons
Notable subtractions: Ehire Adrianza (ATL), Alex Avila (WSH), Homer Bailey (FA), Tyler Clippard (ARI), Marwin Gonzalez (BOS), Rich Hil (TB), Trevor May (NYM), Jake Odorizzi (FA), Sergio Romo (OAK), Eddie Rosario (CLE), LaMonte Wade Jr. (SF), Matt Wisler (SF)
Minnesota's regular-season success in the last two campaigns has failed to translate to the playoffs, and the team has done little to suggest that will change this year. The additions of Happ and Shoemaker help prop up the back of the rotation, but the team still feels like it's lacking one more quality starter. Colome will help mitigate some of the deficiencies at the back end of the bullpen with May, Romo, and Clippard all leaving. Dumping Rosario creates playing time for Alex Kirilloff but could backfire should the youngster struggle. Despite his defensive issues, Rosario led the Twins in homers since 2017.
Grade: B-
New York Yankees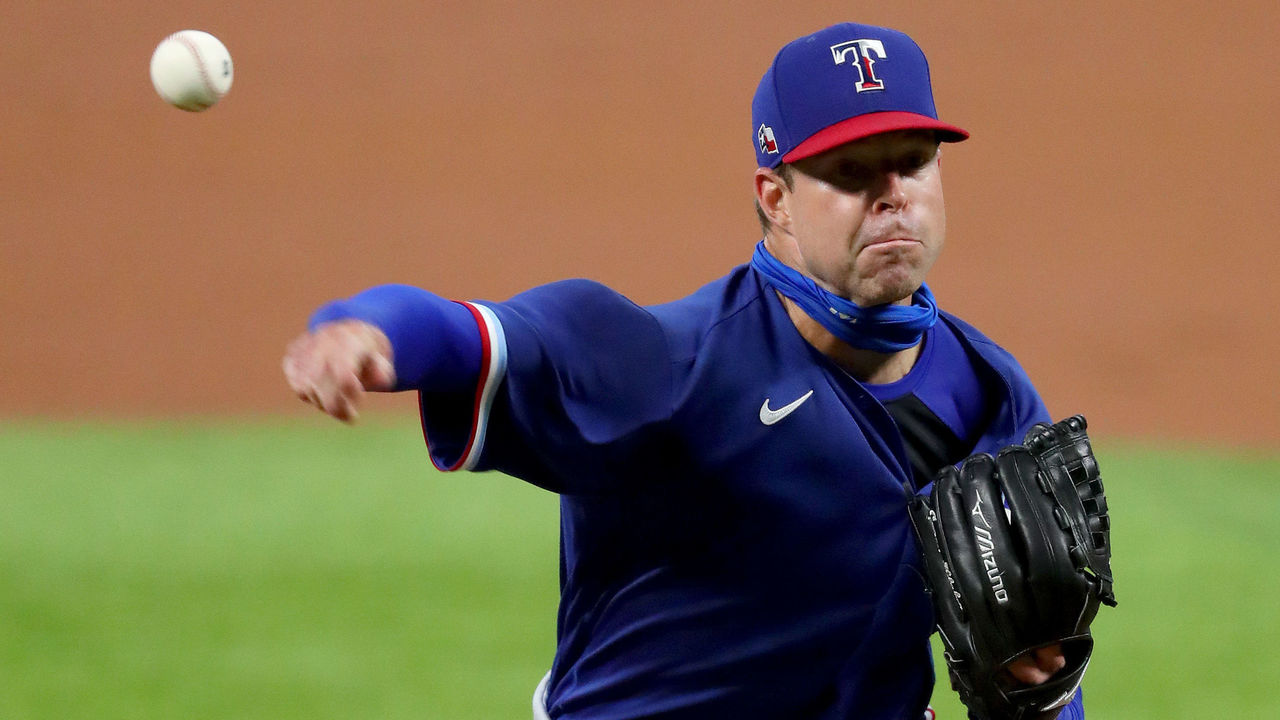 Notable additions: OF Jay Bruce, C Robinson Chirinos, OF Brett Gardner, SP Corey Kluber, 2B DJ LeMahieu, RP Darren O'Day, SP Jameson Taillon, RP Justin Wilson
Notable subtractions: J.A. Happ (MIN), Jonathan Holder (CHC), Tommy Kahnle (LAD), Erik Kratz (Retired), Adam Ottavino (BOS), James Paxton (SEA), Masahiro Tanaka (Japan)
The Yankees' offseason is tough to pinpoint. Bringing back LeMahieu was a no-brainer, and Brian Cashman did a good job to drive down the average annual value on the deal by spreading it out over six seasons. Though the lineup remains elite, the pitching staff is banking on a pair of wild cards in Kluber and Taillon. There's plenty on the resume of each, but it also seems like a major gamble for a team in its championship window. It's also discouraging to see the richest club in the sport dump salary (Ottavino) to remain under the luxury tax when it hasn't won a World Series in more than a decade.
Grade: B
Oakland Athletics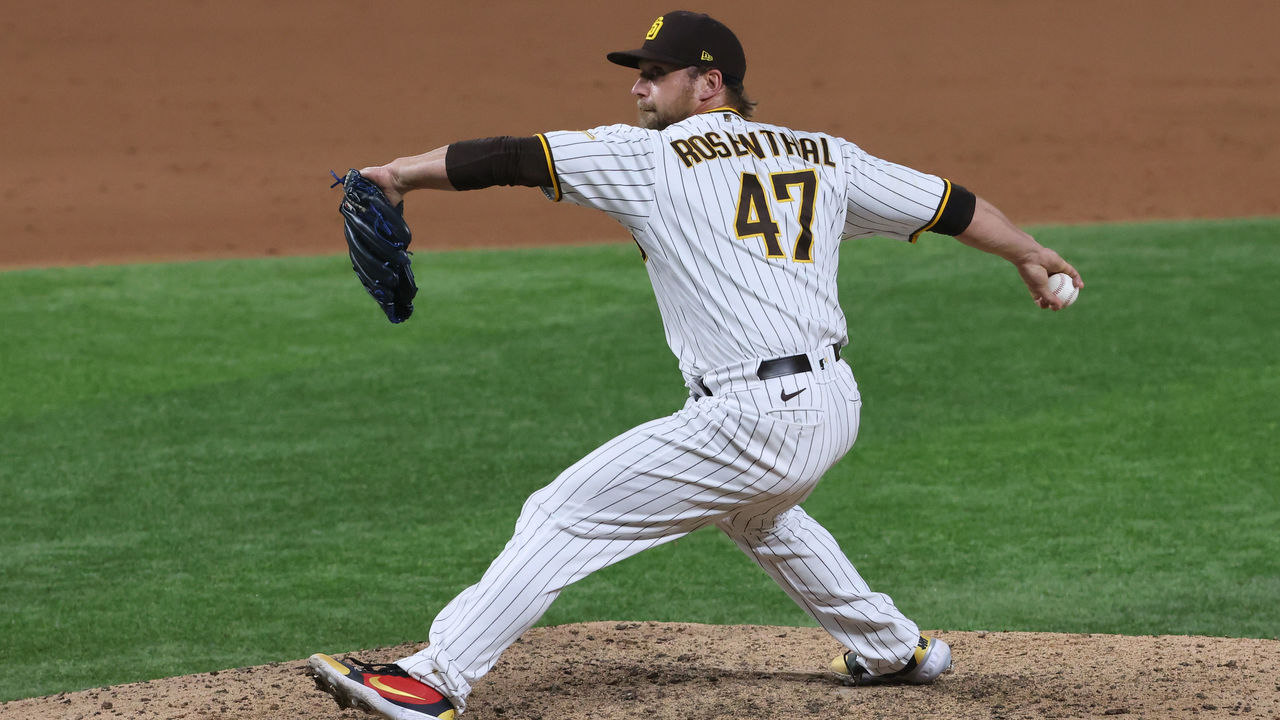 Notable additions: SS Elvis Andrus, SP Mike Fiers, C Aramis Garcia, RP Adam Kolarek, 2B Jed Lowrie, 1B Mitch Moreland, RP Yusmeiro Petit, RP Trevor Rosenthal, RP Sergio Romo, OF Ka'ai Tom, RP Nik Turley
Notable subtractions: Khris Davis (TEX), Robbie Grossman (DET), Jonah Heim (TEX), Liam Hendriks (CWS), Tommy La Stella (SF), Jake Lamb (ATL), Mike Minor (KC), Sheldon Neuse (LAD), Marcus Semien (TOR), Joakim Soria (ARI)
Oakland crammed an entire offseason's worth of business into the last two weeks. Losing Hendriks is a significant blow, but the front office was able to recover by adding to the overall depth of the bullpen with the value signings of Petit, Romo, and Rosenthal. The club is rolling the dice on Andrus, and it could result in a significant downgrade at shortstop from Semien. It shouldn't take long for Moreland to exceed the value of his $2.5-million deal; he gives the club some much-needed power from the left side. Oakland always finds creative ways to remain competitive on a budget.
Grade: B
Seattle Mariners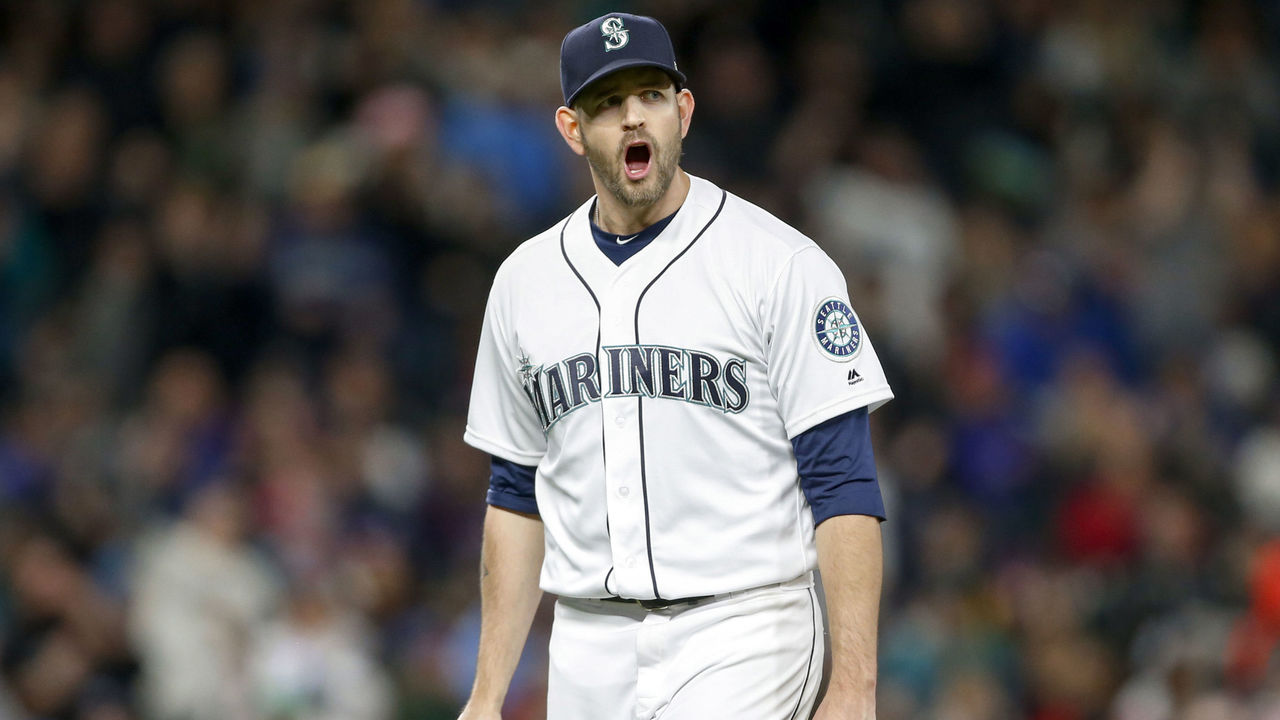 Notable additions: RP Ken Giles, SP Chris Flexen, RP Keynan Middleton, RP Rafael Montero, SP James Paxton, RP Will Vest, RP Jimmy Yacabonis
Notable subtractions: Tim Beckham (CWS), Carl Edwards Jr. (ATL), Phillip Ervin (ATL), Mallex Smith (NYM), Dee Strange-Gordon (CIN), Arodys Vizcaino (NYM)
Seattle continues to build on the heels of a positive 2020 campaign. Paxton gives the Mariners a solid rotation that features a nice blend of veterans and young starters. Flexen was excellent in Korea last year and represents a low-risk lottery ticket (two years, $4.75 million). The biggest addition may come in Giles. The right-hander will miss 2021 following Tommy John surgery but will give the club a top closer in 2022 when it aims to compete for a playoff spot.
Grade: B
Tampa Bay Rays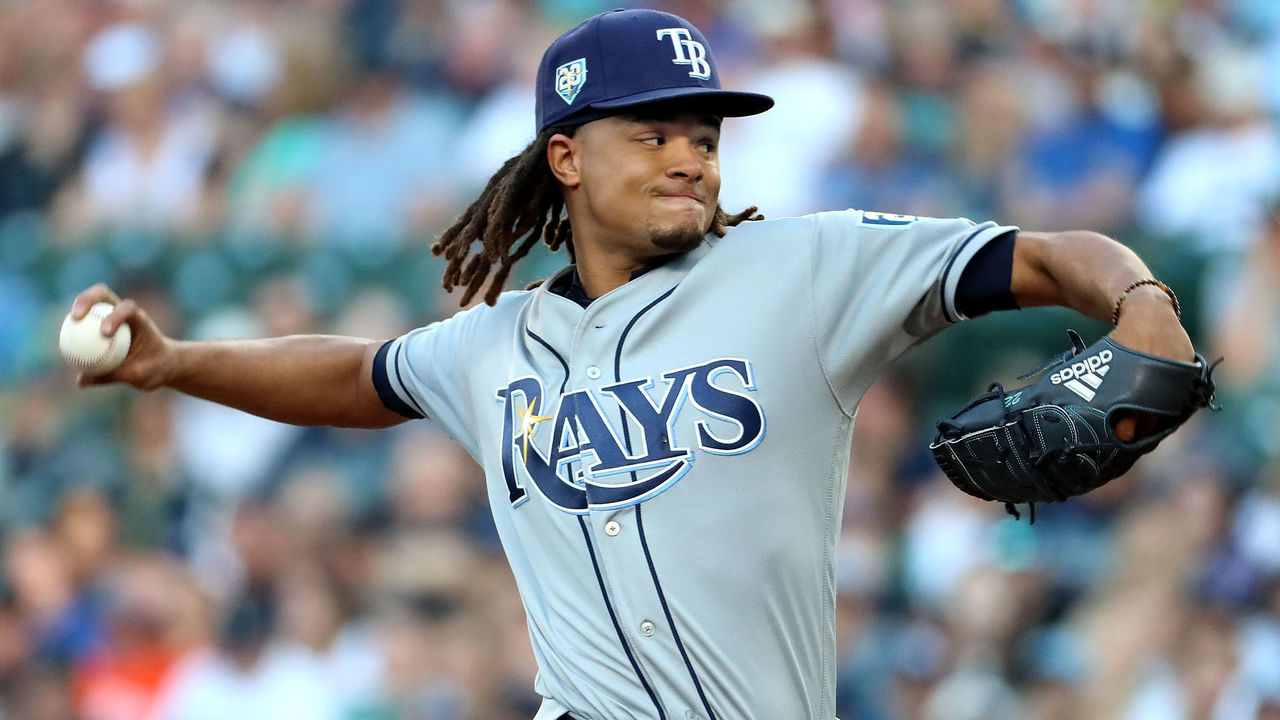 Notable additions: SP Chris Archer, RP Oliver Drake, SP Rich Hill, RP Chris Mazza, C Francisco Mejia, SP Michael Wacha, RP Collin McHugh, SP Luis Patino, RP Chaz Roe, RP Jeffrey Springs, RP Hunter Strickland, C Mike Zunino
Notable subtractions: Jose Alvarado (PHI), John Curtiss (MIA), Aaron Loup (NYM), Nate Lowe (TEX), Charlie Morton (ATL), Michael Perez (PIT), Hunter Renfroe (BOS), Aaron Slegers (LAA), Blake Snell (SD)
It's been a weird winter for the reigning AL champs. Losing Snell and Morton hurt - especially in the short term - but the Rays have built a reputation on operating unconventionally, and they're owed the benefit of the doubt. The farm system is absolutely loaded and the big-league roster remains good enough to be in the playoff race. Even if it does take a step back in 2021, the long-term future of the club is very bright. Tampa's elite reputation for getting the most of its pitching staff is well-deserved, and it will be intriguing to see what the club can get out of Hill, Archer, Wacha, and McHugh.
Grade: B-
Texas Rangers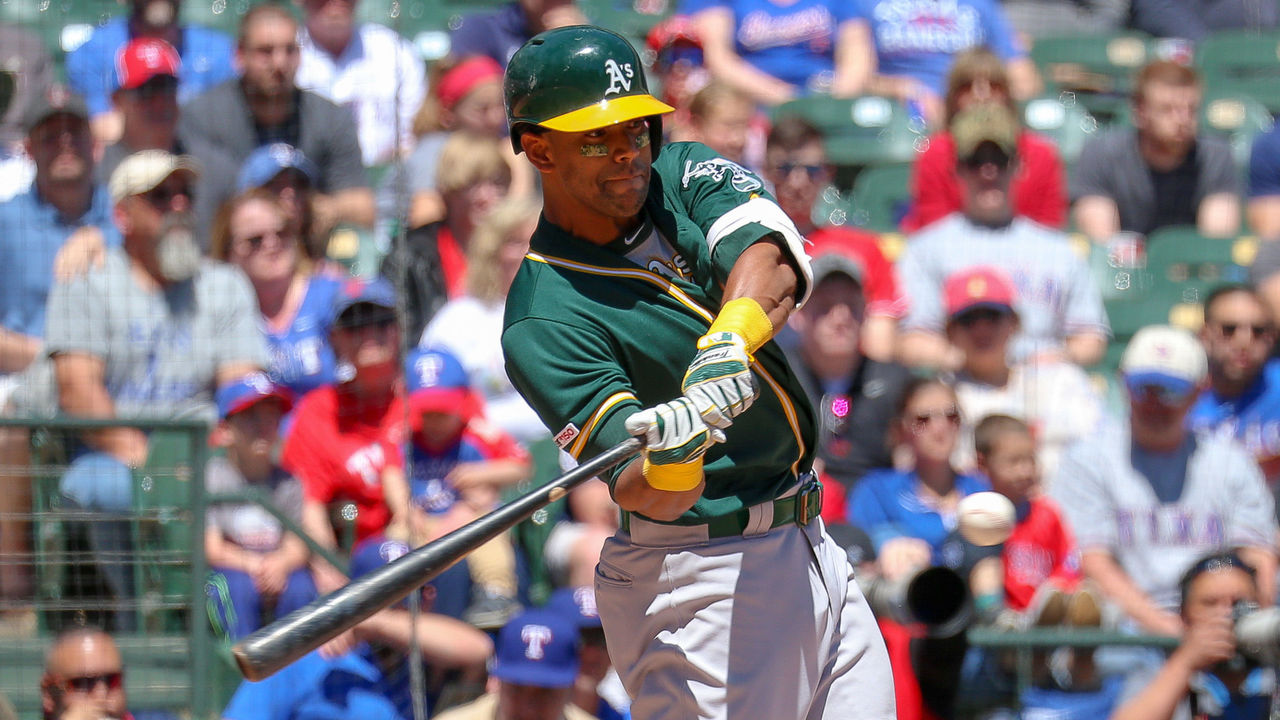 Notable additions: SP Kohei Arihara, C Drew Butera, IF Charlie Culberson, OF David Dahl, OF Khris Davis, OF Delino DeShields, SP Dane Dunning, SP Mike Foltynewicz, C Jonah Heim, C John Hicks, IF Brock Holt, 1B Nate Lowe, SP Tyson Ross, RP Nick Vincent, SP Hyeon-jong Yang
Notable subtractions: Elvis Andrus (OAK), Jesse Chavez (FA), Shin-Soo Choo (Korea), Aramis Garcia (OAK), Scott Heineman (CIN), Corey Kluber (NYY), Lance Lynn (CWS), Jeff Mathis (PHI), Rafael Montero (SEA), Danny Santana (FA), Edinson Volquez (FA)
Texas was incredibly busy this winter, though that likely isn't going to translate into wins in 2021. Lynn was finally moved, and the Rangers did well to get Dunning in return. Shipping out Andrus was also a nice piece of business after the two-time All-Star lost his starting job at shortstop. Dahl, Foltynewicz, and Davis are all low-risk projects who should benefit from a change of scenery and an opportunity for increased playing time. The club is likely destined for a last-place finish, but you can see a vision in place.
Grade: B
Toronto Blue Jays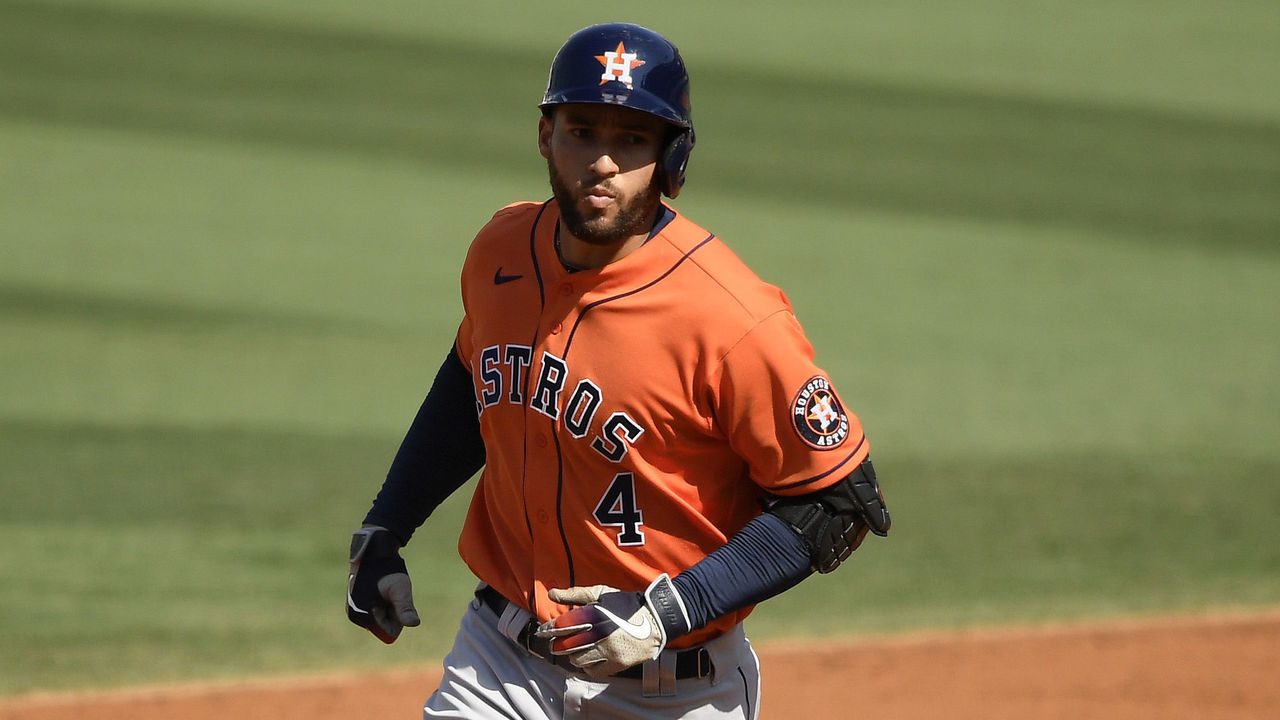 Notable additions: RP Tyler Chatwood, RP Francisco Liriano, SP Steven Matz, IF Joe Panik, RP David Phelps, SP Robbie Ray, IF Marcus Semien, OF George Springer, RP Kirby Yates
Notable subtractions: Chase Anderson (PHI), Anthony Bass (MIA), Derek Fisher (MIL), Ken Giles (SEA), Sean Reid-Foley (NYM), Travis Shaw (MIL), Matt Shoemaker (MIN), Jonathan Villar (NYM), Taijuan Walker (NYM)
The additions of Springer and Semien give Toronto one of the best lineups in baseball. This team will hit, and those additions help take some pressure off the younger players. The offseason spending spree deserves plenty of credit, though it did little to alleviate concerns about the rotation. Hyun-Jin Ryu was excellent last year but has thrown more than 150 innings just once since 2014. Matz and Ray combined for a 7.76 ERA, 55 walks, and 17 home runs allowed in 82 1/3 innings last season. It's a wonder why the club spent $18 million on a luxury like Semien rather than spend that money on a higher-end starter.
Grade: A-
Comments
✕
Offseason grades: American League
  Got something to say? Leave a comment below!