TORONTO - For some time, Wayne Rooney's apparent decline as a footballer was a national obsession. Plotting the downfall of Manchester United and England's all-time leading scorer was an easy ploy for the media to sell papers and lure clicks.
It's different in North America. Although there were a few jeers when he was brought on, Rooney's 48th-minute introduction for D.C. United on Wednesday was dominated by sounds of appreciation from the Toronto FC crowd. The journalists were similarly supportive, putting questions to the visitors' captain that weren't designed to trip him up or scrutinize what he was doing there in the first place.
"No, there's noise obviously still there, which I'm sure everyone still sees so it's not really something I'm concerned about," Rooney told theScore when asked if he felt freed after leaving behind his homeland's often ruthless media.
"I think over here obviously it is different, it's a lot different to the media back home. I think there's a lot more respect between players and journalists over here in the States to what there is between players and journalists in England."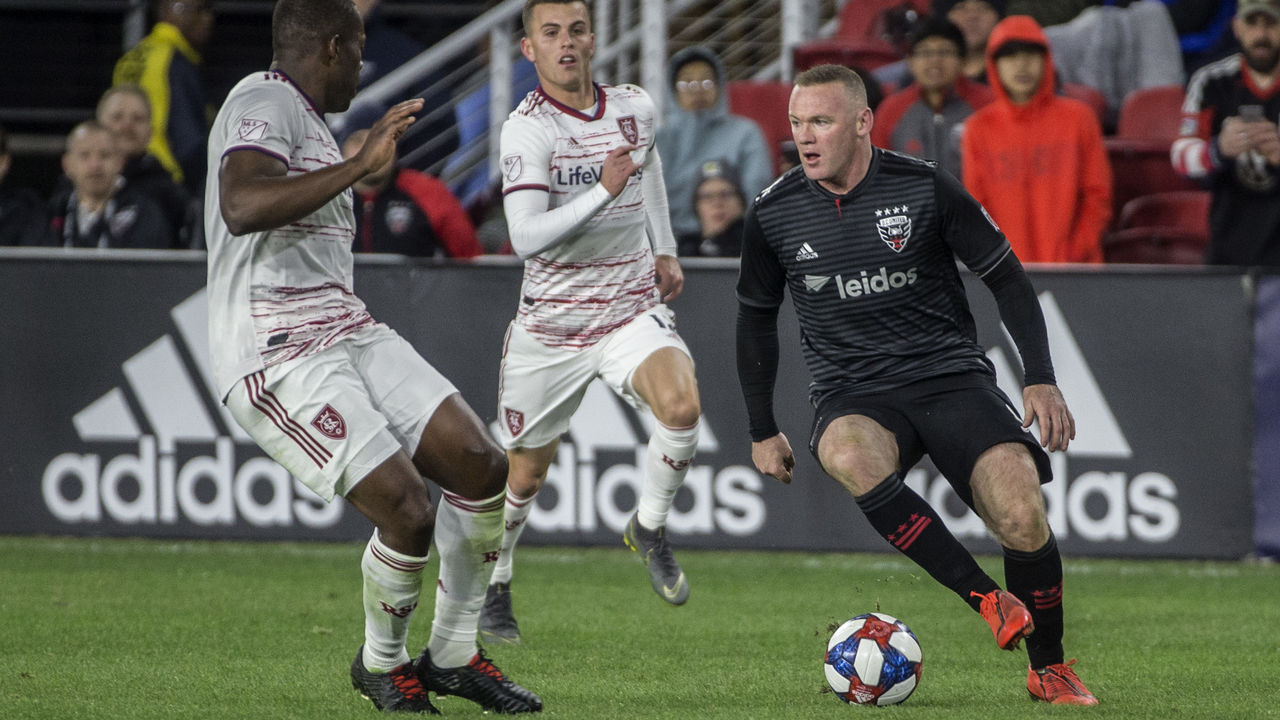 Sometimes Rooney's unshakeable adolescence emerges - his ugly tackle and dismissal against Los Angeles FC last month; how he slaps his legs in frustration when his teammates make wrong decisions or overhit passes - but, at 33, he's more valuable to a club than he's ever been.
Just how essential he is for D.C. United was demonstrated in his brief absence during Wednesday's goalless draw. Head coach Ben Olsen admitted postgame that fielding players with few first-team minutes and in an unfamiliar system had "set (them) up to fail," and Rooney's replacement, Quincy Amarikwa, looked wholly uncomfortable. The forward's feet were straddled and planted, and he looked unsure where to go, like a pensioner accosted by a gang of children on a bouncy castle.
After Rooney took Amarikwa's place, there was suddenly a focal point in D.C. United's frontline. They may have stolen a victory with better execution and awareness on counter-attacks.
"It starts to get dangerous if you start to play guys too much," Olsen explained of his overhauled XI in Toronto. "I've played a large number of guys a lot this year."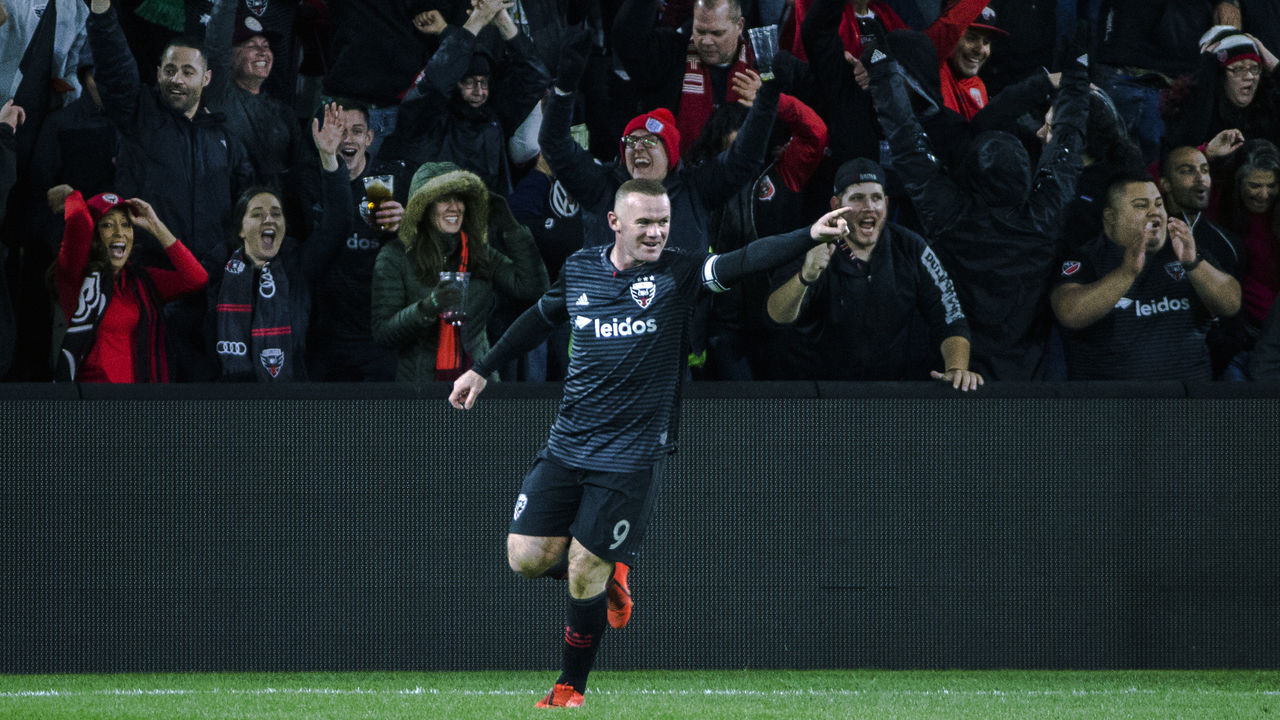 D.C. United were flagging when Rooney joined halfway through the 2018 campaign, but his form almost led them to the Eastern Conference semifinals and effectively ended the career of Darren Mattocks, now of FC Cincinnati, in the U.S. capital. Rooney's missed only one match - a suspension for that challenge against LAFC - since his MLS debut in mid-July of last year. He's tallied an impressive 18 goals and nine assists in 33 league appearances during his time stateside.
Not only is Amarikwa yet to impress - many D.C. United supporters wanted better backup for Rooney before last week's trade deadline - Luciano Acosta is also below his best. The 24-year-old Argentine is in the final year of his contract and, after a January transfer to Paris Saint-Germain fell apart, is seeking the help of a sports psychologist amid uncertainty over his future, according to journalists closest to the club's affairs. As a result, the output of one of the league's most potent duos has dipped as Rooney shoulders most of the attacking workload.
And the man regularly dubbed a spent force in his native England is topping his team for goals and assists.
"I think before the game, with the changes we made, we would've took a point," Rooney offered, clearly aware of his lofty standing at D.C. United. "And then, we've kept a few players fresh for Saturday. It only becomes a good point if we take three on Saturday."
When Rooney plundered goals for club and country back home, he was assisted by world-class talent. Right now, he has little choice but to do a lot of things on his own - and he's succeeding. Maybe this is how he plays when he feels wanted.