While hoops remain on hiatus theScore's NBA editors will be compiling ultimate starting lineups for each team in the association. The catch: only players who have been in the league since the 1995-96 season can be included.
The New Orleans Pelicans have a history that feels like the franchise has been in constant flux.
The team relocated to the Big Easy in 2002 from Charlotte, and were known as the Hornets for 11 seasons. In the wake of Hurricane Katrina in 2005, the franchise temporarily moved to Oklahoma City (pre-Thunder) for two seasons and were known as the New Orleans/OKC Hornets.
In 2013, New Orleans struck a deal with the Charlotte Bobcats - who had entered the NBA as an expansion team in 2004 - to give them the Hornets' name and all franchise records prior to the original team's 2002 departure. New Orleans then rebranded themselves as the Pelicans.
Confused? This Pelicans' Ultimate 5 will help you move on from that:
Guard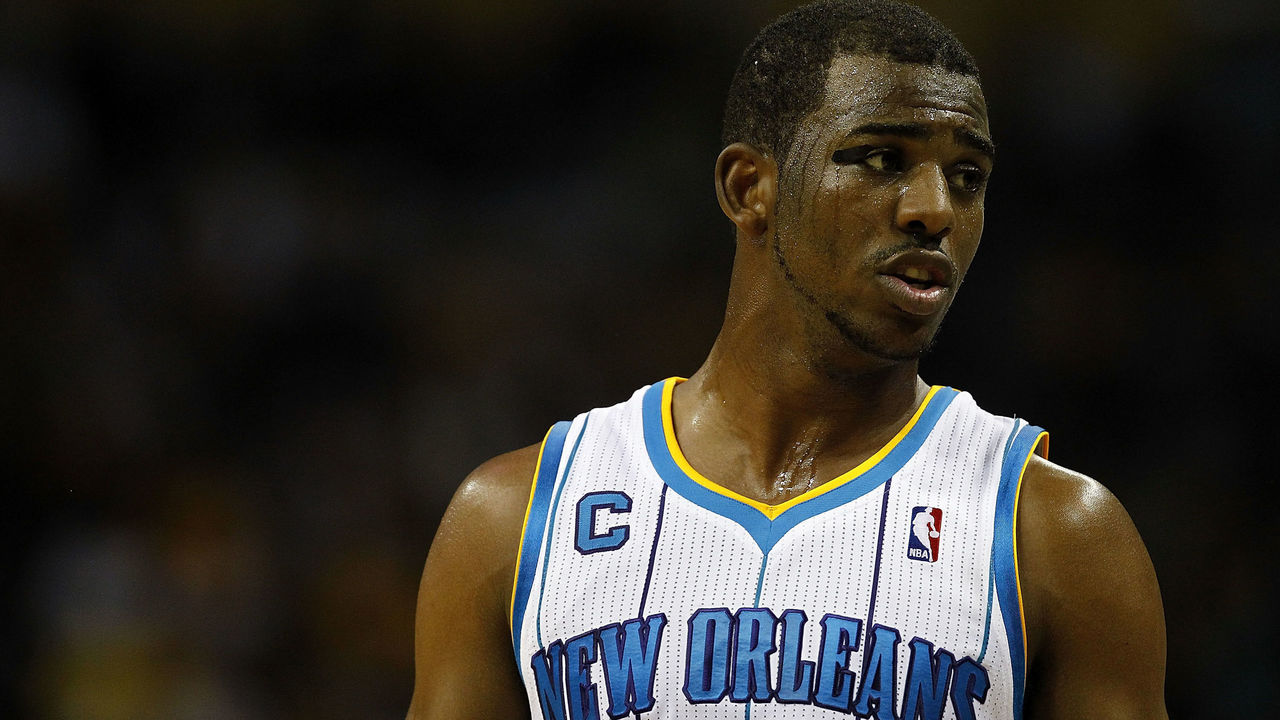 Chris Paul
The franchise's off-court changes over the years have been mirrored on the floor. The team has a history of losing its best players to trade demands, and that began with Paul in 2011.
However, for six seasons before that, CP3 was the Hornets' catalyst. He led the league in both assists and steals for two straight years from 2007-09 and finished second in MVP voting as a 22-year-old in 2007-08. The latter milestone remains the most successful in franchise history, with the team winning 56 games and reaching the second round of the playoffs that year.
Paul is still the franchise's all-time leader in assists and steals, ranking third in points.
Guard
Jrue Holiday
Holiday has had challenges staying healthy during his seven-year tenure with the Pelicans, but he's evidently one of the NBA's best two-way guards when he's on the floor.
In 2017-18 - the second-best season in franchise history - Holiday ranked fifth in the league in minutes and landed an All-Defensive first team nod. In 409 total games with the Pels, he's averaged 17.7 points, 6.9 assists, and 1.5 steals.
Forward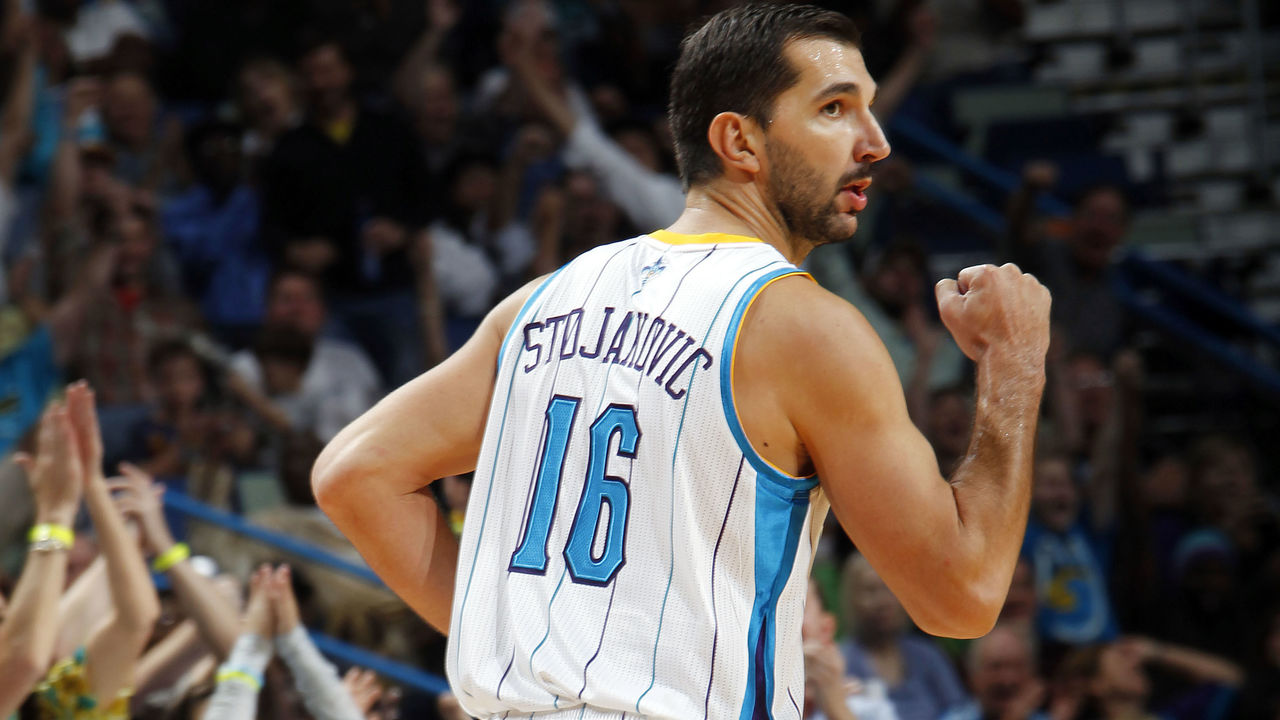 Peja Stojakovic
Filling this spot was tough, as a strong case can be made for P.J. Brown. New Orleans has had a glut of good frontcourt players - including 19 games of Zion Williamson - over its history, but Stojakovic can't be overlooked.
He was a key piece of the 2007-08 squad, leading the league that year in free-throw percentage while ranking fourth in 3-point percentage. In all, Stojakovic averaged 14.3 points and 40% 3-point shooting in four-plus seasons in New Orleans.
Forward
David West
If Paul was the star of the late-2000s Hornets, then West was the heart and soul. It may be forgotten now, but the bruising power forward was a two-time All-Star during his tenure in New Orleans.
West averaged 16.4 points and 7.3 rebounds in 530 games - which is still the most in franchise history.
Forward/Center
Anthony Davis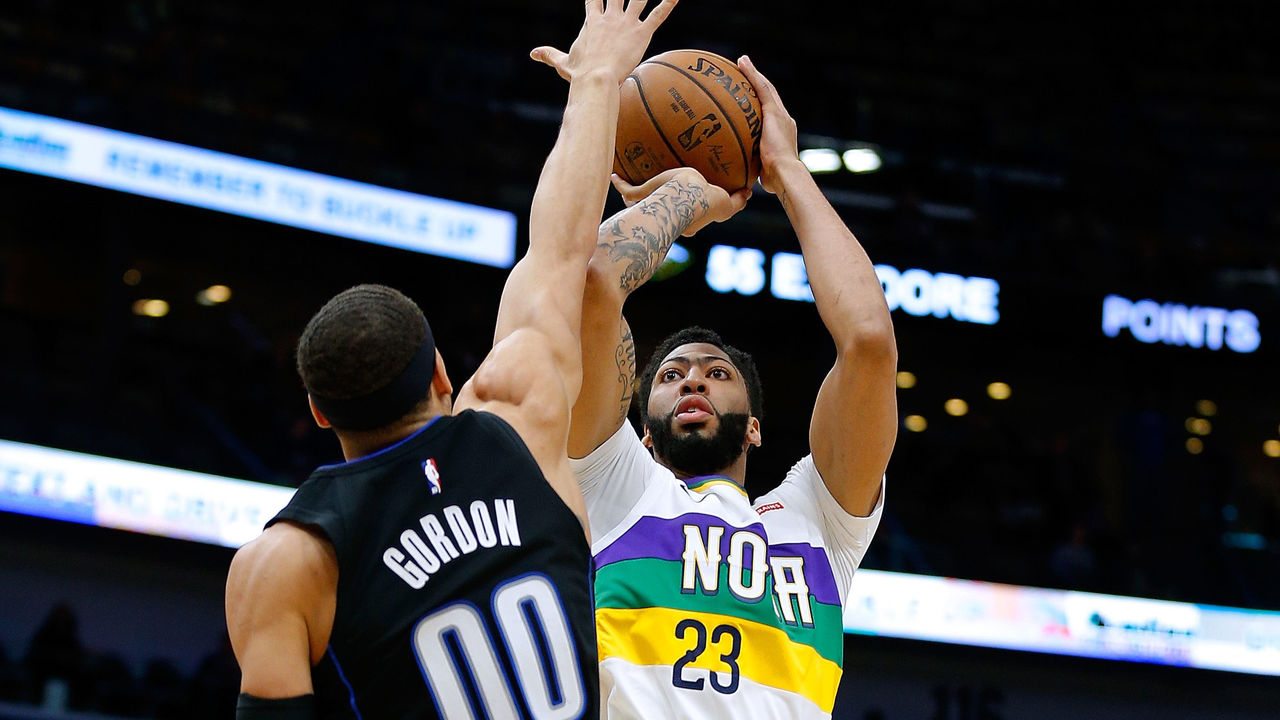 It all changed after he hired Rich Paul as his agent, but Davis was basketball in New Orleans for seven seasons. The only year he wasn't an All-Star was his rookie season. He ultimately averaged 23.7 points, 10.5 rebounds, and 2.4 blocks in 466 games.
Davis holds the Pels' single-game scoring record (59 points), logged three 40-point, 20-rebound outings during his tenure, and remains the franchise leader in points, boards, and blocks.
Just missed
P.J. Brown
Credit should go to other early-era New Orleans Hornets like Baron Davis, Jamal Mashburn, and Jamaal Magloire. But Brown played significantly more games for the team, and actually led them in win shares its first three seasons in the Crescent City.
Honorable mentions: Tyson Chandler, Emeka Okafor