The greatest rookie seasons in NBA history share a number of qualities, starting with individual statistical dominance. However, you can't overlook the context beyond the box score; initial expectations, team success, and overall legacy all matter.
While we wait for the 2019-20 season to resume, theScore's NBA editors have dusted off the record books to determine the top 25 rookie seasons in league history.
No. 13 in our series is former San Diego Rockets big man Elvin Hayes. Catch up on previous posts in the series here.
Before the Association
At Houston, Hayes and Don Chaney broke the program's color barrier when they debuted as sophomores in 1965-66. The Cougars made one regional semifinal and two Final Four appearances in three seasons with Hayes leading the charge.
As a senior in 1968, Hayes starred in the "Game of the Century," college basketball's first nationally televised regular-season contest. In front of over 52,000 fans at Houston's Astrodome, Hayes dropped 39 points and 15 rebounds to outmuscle Kareem Abdul-Jabbar's (then Lew Alcindor) powerhouse UCLA squad. The performance helped cement Hayes' status as a future NBA superstar.
Overall, the 6-foot-9 center averaged 31 points and 17.2 rebounds per game in college, peaking with 36.8 points, 18.9 rebounds, and 1.8 assists as a senior - for which he was named the AP Player of the Year.
Draft day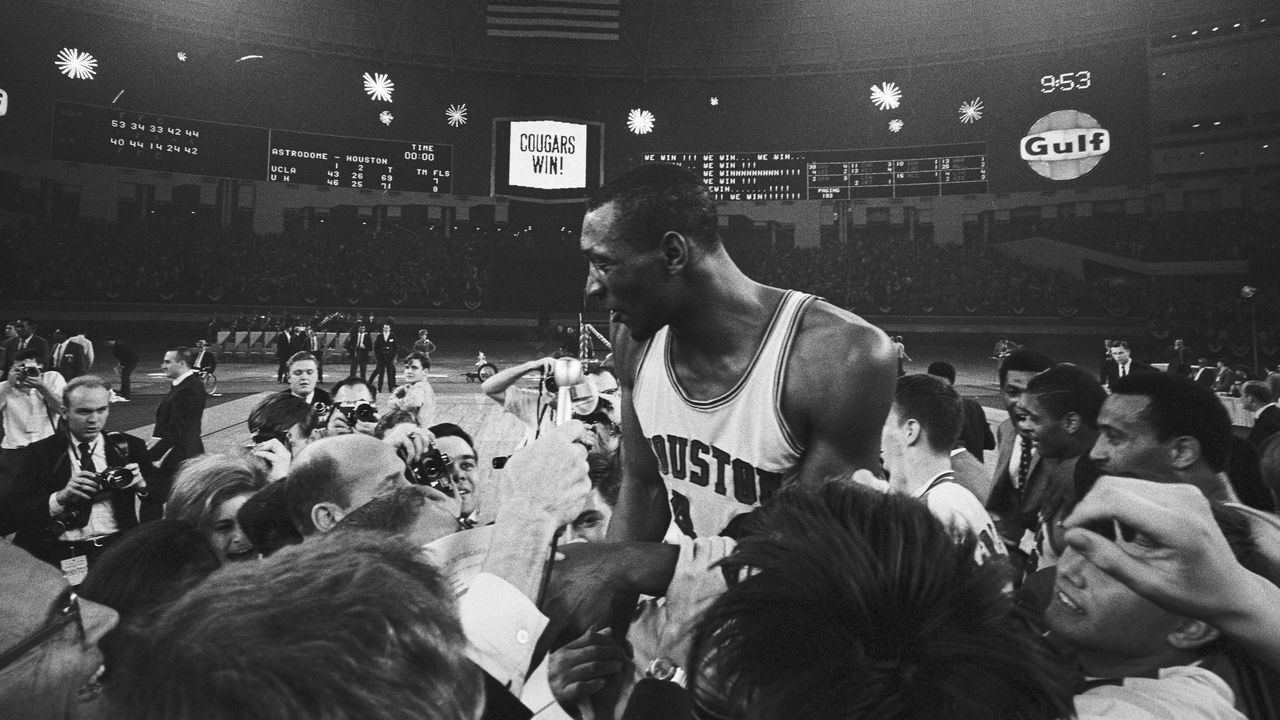 The San Diego Rockets joined the NBA as an expansion franchise in 1967-68 and stumbled to a league-worst 15-67 record in Year 1. The league flipped a coin to determine whether the Rockets or Baltimore Bullets, the last-place team in East Division at 36-46, would select first.
San Diego won the flip, earning the right to select Hayes, while the Bullets picked Wes Unseld.
Individual success
Hayes enjoyed one of the strongest starts to a career in NBA history. The rookie rode his trademark turnaround jumper to a league-leading scoring average of 28.4 points, adding 17.1 rebounds per game for good measure. Curiously, it wasn't enough to merit an All-NBA team nod.
Was Hayes' prolific stat line a matter of quantity over quality? Partially. His 45.1 minutes per game ranked third in the league in 1968-69. No one took more total shots over the course of the season, which also resulted in a league-leading 1,152 total misses.
Even if his 44.7% field-goal accuracy would be considered middling by today's standards, that rate was good enough to place Hayes 44th among qualified players that year. He took a ton of shots, but that wasn't necessarily a bad thing given what he had to work with when he arrived in San Diego.
Team success
The Rockets didn't have a boatload of talent when Hayes arrived. Journeyman small forward Don Kojis was the team's best player, being named to the All-Star team in 1967 while averaging close to 20-10-3. Pat Riley was the franchise's first-ever draft pick at No. 7 in 1967 but profiled as more of a role player than a future star.
Hayes' addition helped the team improve by 22 wins to 37-45, which was enough to earn San Diego the fourth and final playoff berth in the West. The team fell in six games in its opening series to the newly relocated Atlanta Hawks.
Enduring legacy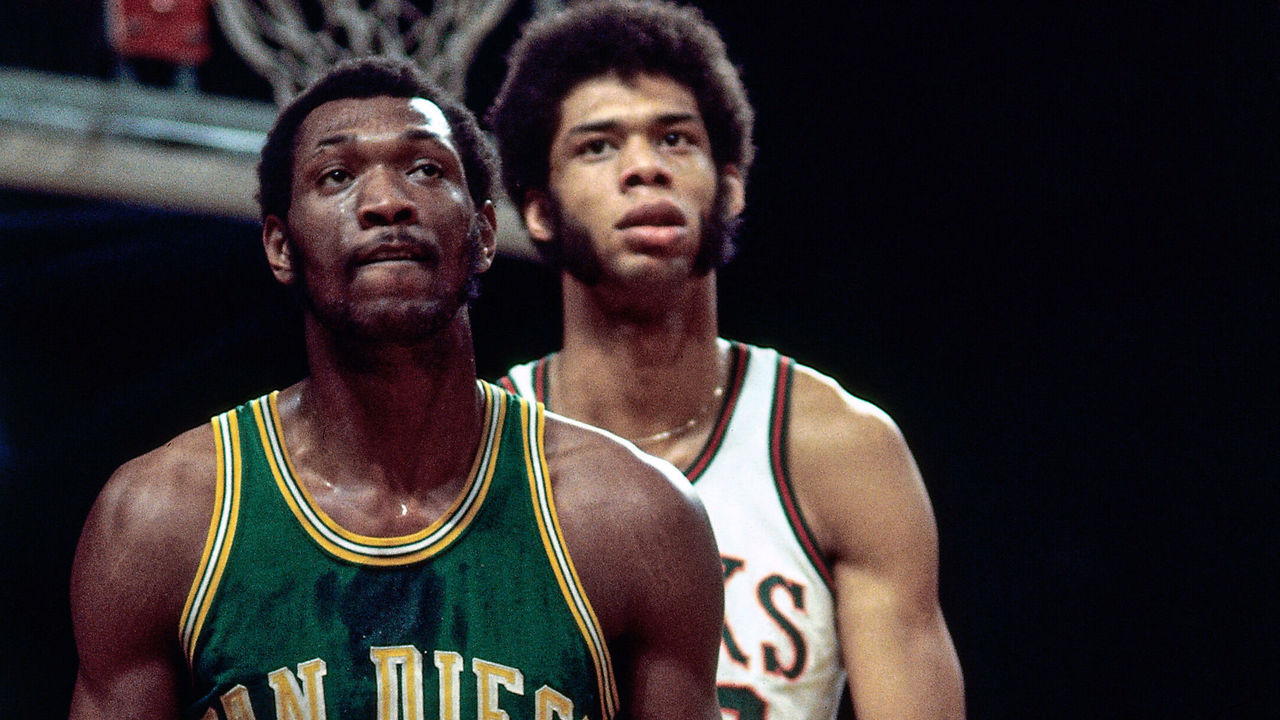 No rookie has led the league in scoring since Hayes - and yet, modern NBA fans are probably more familiar with Unseld that season becoming the last player to win both Rookie of the Year and Most Valuable Player.
As it happens, a year after relocating to Houston, the Rockets traded Hayes to Baltimore in 1972. There, the chemistry between him and Unseld made the Bullets a perennial playoff contender throughout the 1970s, peaking with franchise's lone championship in 1978.
But despite being named an All-Star in each of first 12 seasons and going on to make the Hall of Fame in 1990, Hayes developed a reputation as being a malcontent, with one former Bullets trainer once likening being Hayes' teammate to torture. Perhaps that explains why Hayes - and his emphatic debut season - has receded in the annals of basketball lore.
Come back Saturday to see who came in at No. 12 in theScore's Top 25 Rookie Seasons series.