After taking stock of the first and second waves of pre-bubble roster moves, we're back with some takeaways from the past week of updates. As the 22 teams start to arrive in Orlando, decisions are still being made about who will and won't participate in the remainder of the season.
A reminder: Teams can still replace players who test positive for the coronavirus and/or who decide not to play. However, if a team's forced to replace a player once the play-in games or playoffs begin, replacements can have three years of experience at most.
Nets to add Crawford, Beasley after losing Prince
No former star had more supporters - both inside and outside the league - clamoring for his bubble-related comeback than Jamal Crawford, and the Nets have satisfied them.
Crawford is a well-respected veteran who's always been keenly aware that his job is strictly to put the ball in the basket. If he breaks a couple of ankles or drops some helpless defender with his dizzying handles in the process, all the better for J-Crossover. At a time when fans are grasping at any semblance of real basketball and/or sports entertainment, Crawford's presence in Orlando is welcome.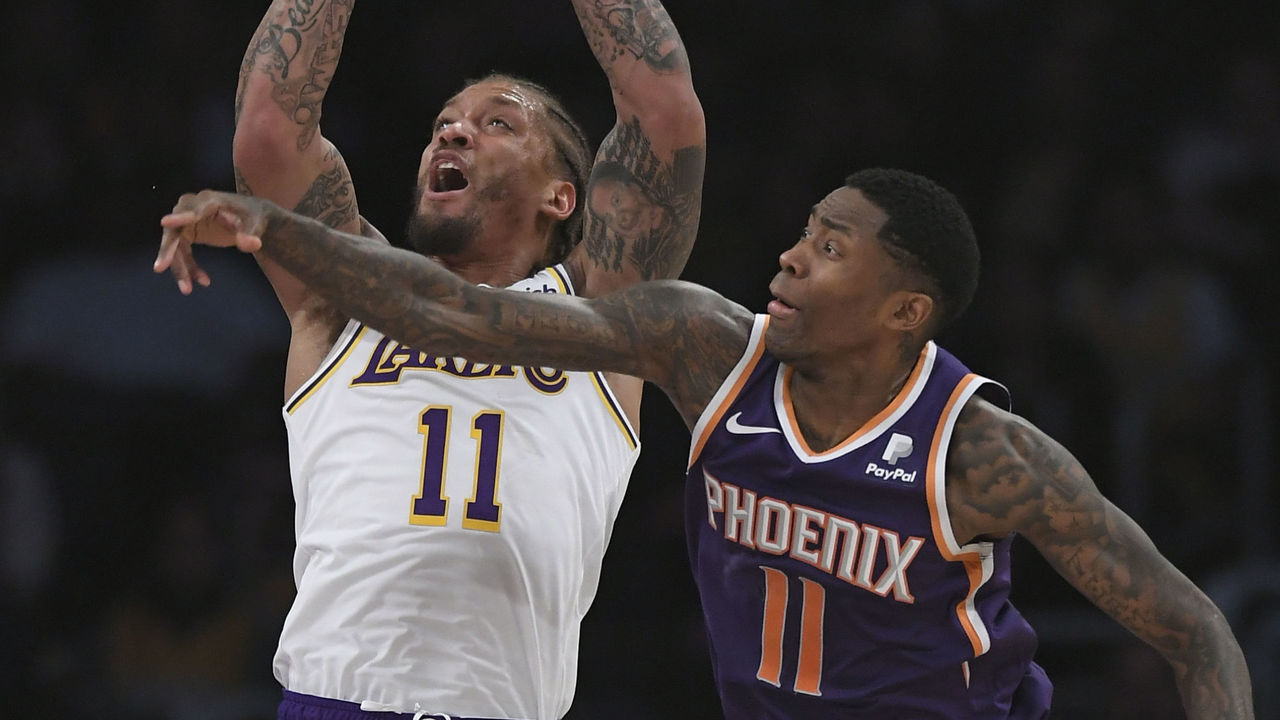 On a basketball level, the Nets might've been the only team remaining that could justify giving Crawford a job and putting the ball in his hands for even semi-meaningful games. Sure, Crawford scored 51 points in his final game of the 2018-19 season only 15 months ago and won his third Sixth Man of the Year award in 2016, but the 40-year-old hasn't been a consistently positive-value player in roughly six or seven years.
Crawford still dominates the ball, but he doesn't score efficiently, he shot just 33.8% from deep over his last five seasons, and he's a sieve on defense. Only a team desperate for ball-handling could justify this - and that's where Brooklyn comes in. "Desperate" doesn't come close to describing the Nets' current situation; Kyrie Irving, Spencer Dinwiddie, DeAndre Jordan, Wilson Chandler, Nic Claxton, and now Taurean Prince will join Kevin Durant on the sidelines.
Crawford, fellow veteran Garrett Temple, and sophomore guard Chris Chiozza will likely share secondary playmaking responsibilities behind Caris LeVert for the Nets in Orlando.
As for Michael Beasley, the 31-year-old hasn't appeared in an NBA game since last February and, like Crawford, is unlikely to produce positive value. He does give an undermanned Nets team some size, length, and the ability to score inside - at least, when he's not too in love with his inconsistent jumper.
Prince's development hit a road bump this season, and his campaign ends on a concerning note after the forward reportedly tested positive for COVID-19. Brooklyn still owes him more than $25 million over the next two seasons, but he comes with defensive abilities that Beasley frankly can't match.
Bradley Beal out for Wizards
Given the ragtag roster Brooklyn is bringing to Walt Disney World, the lowly Wizards would've been a good bet to at least force a play-in for the Eastern Conference's eighth and final playoff spot. Unfortunately, that optimism ws reliant on the presence of Bradley Beal, who's been sidelined by what the team is calling a right rotator cuff injury.
Despite the lousy roster around him, Beal established himself as an offensive alpha this season, averaging 30.5 points and 6.1 assists on a true shooting percentage of 57.9. Only 11 other players in history have averaged at least 30 points and six assists in a season.
Beal's one-man mission to drag the Wizards to the finish line would've been worth watching in what's otherwise shaping up to be a depressing excuse for an East playoff race. He averaged 37.5 points over his last 10 games, which included back-to-back performances of 53 points and 55 points.
The Wizards need to make up at least two games on Brooklyn and 1 1/2 on the Magic. But with Beal and Davis Bertans out, they'll be led by rookie Rui Hachimura and sophomore big man Thomas Bryant, with a supporting cast of Ish Smith, Shabazz Napier, and Troy Brown. This could get ugly.
As for Beal's future, it still feels like the Wizards will have to move the All-Star guard to kick-start a proper rebuild. But don't bet on that happening until Washington can see what the team looks like with Beal and John Wall sharing the backcourt again. The pair will earn a combined $70 million next season, a combined $78.3 million in 2021-22, and then hold player options worth a combined $84.6 million in 2022-23.
Victor Oladipo out for Pacers
Oladipo will still enter the bubble with his Pacers teammates, but he won't suit up for fear of suffering a soft tissue injury shortly after making it back from a quad rupture that shelved him for a year. He'll be eligible for an extension this offseason and is slated to hit unrestricted free agency in 2021 if he and the Pacers can't reach an agreement. He's right to be playing things cautiously.
Apart from Beal, Oladipo is the biggest name to opt out of playing thus far, but the extent to which his absence will negatively impact the Pacers is mostly speculative. He looked shaky in his first few games back in January, and if anything, his return seemed to disrupt Indiana's rhythm. The team went 7-6 with him back in the lineup after going 32-20 without him. His jumper was wayward, he lacked explosion driving to the rim, and he and Malcolm Brogdon initially struggled to balance on-ball duties late in games.
Oladipo was, however, starting to round back into form before the season was suspended. In his last seven games before the shutdown, he averaged 21.5 points, 5.7 rebounds, and 4.3 assists per 36 minutes on .482/.400/.759 shooting splits. Along with his strong defense, that helped Indiana outscore opponents by 9.9 points per 100 possessions with him on the floor. So the notion that he could have helped the Pacers reach their full potential in Orlando wasn't entirely fanciful.
He loomed as a potential swing factor for a team that spent the season quietly hovering on the fringes of contention, waiting for its superstar to return in full force. His return, uneven as it was, also helped cover for the loss of Jeremy Lamb, and without either of them, Indiana's guard/wing rotation will be fairly thin. A lot is riding on the performance of the Holiday brothers.
The Pacers should still be a tough out and can conceivably win a round without Oladipo (though they'd have a better chance of beating the Heat than the Celtics, and it's going to be hard for them to hold off the fully healthy Sixers for the No. 5 seed). Unless Oladipo got back to his pre-injury form, though, he probably wasn't going to nudge their ceiling much higher anyway. Indiana may ultimately be glad he chose to take the long view.
Dwight Howard opts in for Lakers
After much deliberation, Howard decided that he will indeed play for the Lakers and will donate the entirety of his salary from the bubble games (an estimated $700,000) to his Breathe Again charity.
Though it doesn't really qualify as an addition, having him suit up when it appeared he might sit out is an important development for the Lakers, who were already going to be without Avery Bradley. Howard was a key cog in the league's third-ranked defense before the shutdown, providing backline deterrence and enough mobility to hedge and recover effectively. He did all that while paring down his offensive responsibilities to rim-running, lob-catching, and scavenging for putbacks. A career-high 80% of his field-goal attempts came within 3 feet of the hoop this season.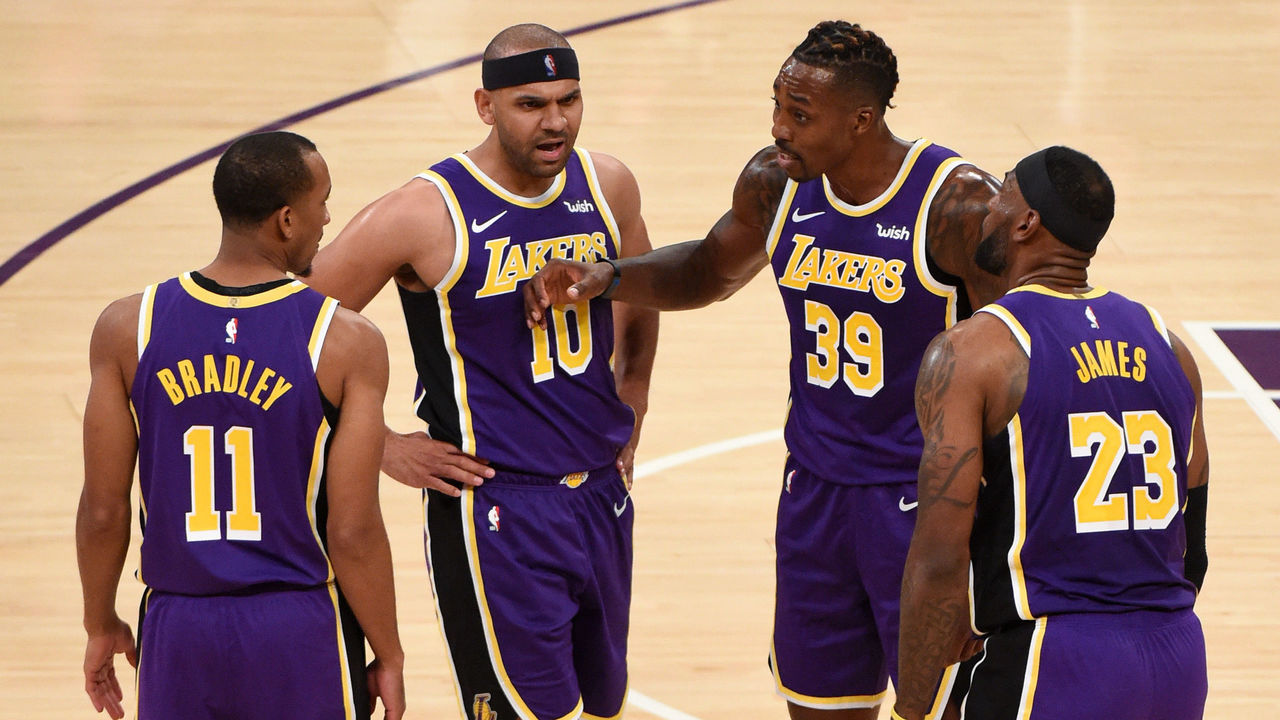 His usage rate dipped to a career-low 14.5%, but that's all that was required of him on a team featuring Anthony Davis and LeBron James. The simplification of his role led to him shooting 73.2% from the field while committing most of his energy to setting screens, rebounding, and playing defense. Howard was perhaps the biggest reason the Lakers rebounded at the league's fifth-best rate, as he led the team in offensive and defensive rebound percentage and ranked second in the NBA in the former category.
All season, the Lakers have favored two-big lineups with Davis at the 4, and their best defensive configurations have featured Howard at center. As effective as Davis can be at the 5, the Lakers don't have the wing or guard depth to run those lineups for huge minutes, especially with Bradley out of the mix. Even though Howard averages just 19 minutes a game, his presence will be a major boon to the Lakers' title hopes.
Rockets sign Luc Mbah a Moute
Mbah a Moute joins Crawford, Beasley, JR Smith, and Joakim Noah as guys who will enter the Disney bubble after going nearly two years without setting foot on an NBA court.
Mbah a Moute was an important piece for the 2017-18 Rockets team that went 65-17 and came within a game of reaching (and most likely winning) the NBA Finals. His smarts, defensive versatility, and passable 3-point shooting (36.4%) had a huge hand in making that team's switch-everything scheme and P.J. Tucker-at-center lineups work as well as they did. He had the best individual defensive rating on the Rockets that year, a sterling 101.7.
That team ranked sixth in the NBA in defensive efficiency, but the Rockets are down to 17th this year. It makes sense that they'd want to bring Mbah a Moute back now that super-small ball with Tucker at the 5 is their default mode.
The question, of course, is whether Mbah a Moute has anything left in the tank. He's just 33, but the tail end of his great Rockets season was derailed by shoulder injuries, and after signing with the Clippers the following offseason, he played just four games because of a knee injury. He made his last NBA appearance in October 2018.
The Rockets clearly have a mandate to acquire as many big wing-forwards as possible to help their radical downsizing approach work. They added Jeff Green and DeMarre Carroll shortly before the shutdown, and the 6-foot-8 Mbah a Moute fits the same mold. He'll take the roster spot vacated by Thabo Sefolosha, who opted out of Orlando.