After a wild second round featuring a stunning upset, the Western Conference finals are set. Here, theScore's NBA feature writers Joseph Casciaro and Joe Wolfond preview the series and predict who will represent the West in The Finals:
No. 1 Los Angeles Lakers vs. No. 3 Denver Nuggets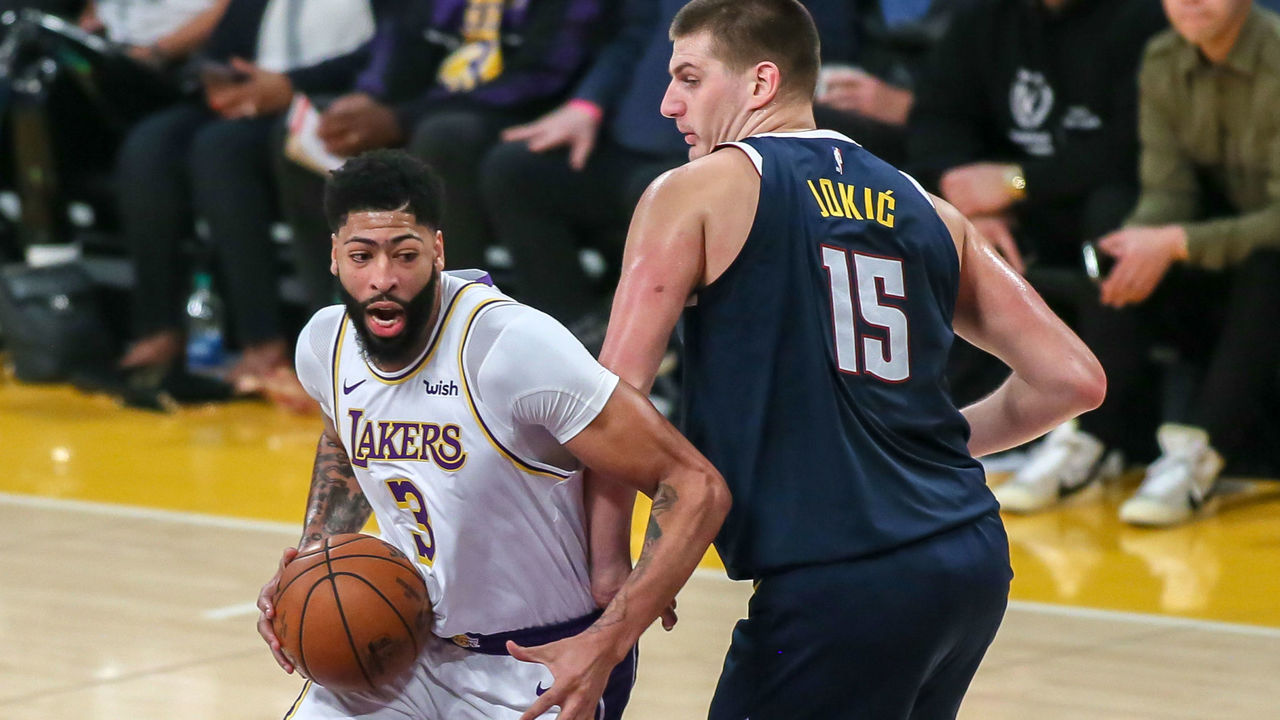 Prediction
Wolfond: Lakers in 6
Let's leave aside questions about how much the Nuggets have left in the tank after overcoming two straight 3-1 series deficits. Forget about whether Jamal Murray can keep shooting the ball like this, or how Denver is going to slow down LeBron James. If ever there was a series to simply make observers appreciate great big-man play, this is it. Nikola Jokic and Anthony Davis will put their own unique takes on the modern big on display, and their head-to-head matchup - and the extent to which they actually go head to head - will be fascinating to watch.
How the Lakers decide to handle their frontcourt rotation seems just as pertinent a question in this series as it was against the Houston Rockets. In one sense, the Nuggets' more conventional lineup construction makes it more palatable for the Lakers to play Davis at power forward and one of JaVale McGee or Dwight Howard at center - L.A's preferred style all year until the conference semis. On the other hand, playing McGee or Howard at the 5 would make Jokic's life easier by giving him a safer refuge on defense.
Even if the Lakers were to use those centers as screeners to drag Jokic into pick-and-rolls, the Nuggets would have less to worry about when ostensibly guarding McGee or Howard in those actions than they would when guarding Davis. When it's McGee or Howard screening, for instance, Jokic can drop back and play the roll without having to worry about the pick-and-pop. It's also a lot safer for him to blitz the ball-handler (i.e. LeBron) when McGee or Howard is screening since neither poses much of a threat as a short-roll playmaker. Neither of those statements is true of Davis, to say nothing of the stress he could cause Jokic simply by facing up and attacking him in isolation.
I wonder if Jokic will even guard Davis when both are playing the 5. The Nuggets could instead try stashing him on a non-threatening shooter (Markieff Morris comes to mind, though he shot the lights out against Houston), and give Jerami Grant, Torrey Craig, or Paul Millsap a crack at Davis. The big benefit of having one of those three guard Davis and another guard James would be the ability to switch LeBron-AD pick-and-rolls. The Nuggets will also send frequent stunts and double-teams at Davis, and while he's gotten better at making reads and snap decisions when extra bodies and hands come flying at him, he's still mistake-prone in those situations.
The defensive side of this equation is no less interesting for the Lakers. Davis is easily their best option on Jokic, both in one-on-one scenarios and in pick-and-rolls that will task L.A.'s bigs with challenging Murray's pull-up jumpers. But preoccupying Davis with that assignment means eliminating him as a roving help defender - which is where he derives so much of his value - especially since Jokic can drag Davis away from the rim with his 3-point range. That's why having a second big on the floor could really help the Lakers defensively. Still, LeBron is probably a strong enough secondary rim-protector to hold the fort on his own when Davis is pulled out to the perimeter.
The biggest question in this series, though, is whether the Nuggets' free-flowing offense can maintain its rhythm against the Lakers' stifling defense. The Jokic-Davis matchup is central to answering that question. Even if the Lakers return to something resembling their pre-second-round rotation, there will ultimately be a lot of Davis-at-center minutes. How will that play out at both ends? During the regular-season series between these teams, the Lakers played 25 minutes with LeBron and AD on the floor without either of their traditional centers. They outscored the Nuggets by 27 points.
There's a lot to consider, and though this is just one of many important tactical matchups in the series, I believe it's the game within the game that could determine who advances to the NBA Finals. The Nuggets would be more than happy to see L.A. revert to giving Davis big minutes at the 4. Unfortunately for Denver, I suspect the Lakers have figured out they're at their best when he's their lone big on the floor.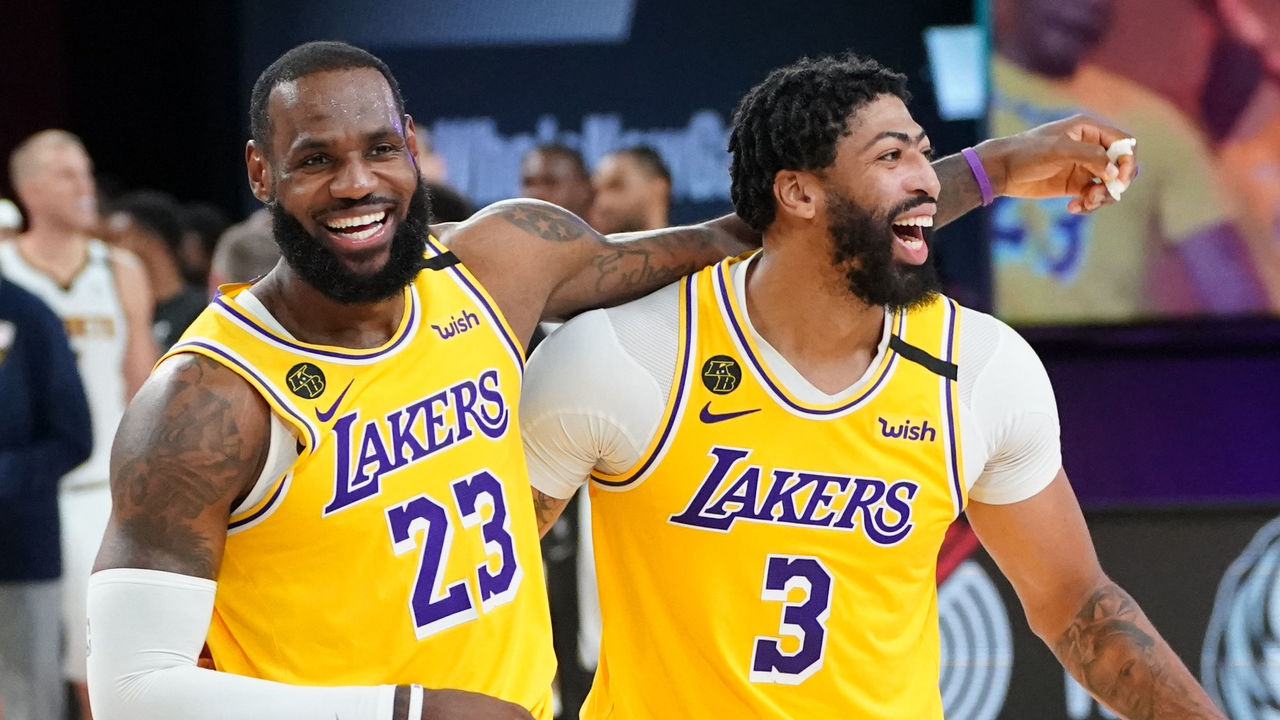 Casciaro: Lakers in 6
The Lakers' lineup decision is the one I'll be watching … again.
I've said all year the Lakers are unstoppable with Davis at center. Leaning more on those lineups - and less on McGee and Howard - was a big reason Los Angeles made such quick work of Houston.
Against the Rockets, Davis gave the Lakers an unmistakable size advantage on the offensive end without sacrificing defensive mobility. Against the Nuggets, Davis-at-center lineups would allow L.A.'s stretchier offense to cause more problems for Jokic and the Nuggets' defense without giving up any size or strength to The Joker on the other end. It's one example of how Davis makes the Lakers matchup-proof when he's at center.
It will also be interesting to see how the Lakers guard Jokic and Murray.
Getting too aggressive with Murray - as the LA Clippers did in the second half of their Game 7 meltdown against Denver - gives one of the most gifted playmakers of his generation (Jokic) a free pass to pick the defense apart in four-on-three scenarios. Bring the extra attention to Jokic on the roll, and he's still good enough to find the open man. Play a drop coverage, and Murray will step into a bounty of jumpers.
The good news for the Lakers is that they have the defensive problem-solvers to figure out such challenges, and Frank Vogel has already proven this postseason he can develop a successful defensive game plan as a series progresses and evolves. Alex Caruso, Danny Green, Kentavious Caldwell-Pope, and yes, even Playoff Rondo, can at least bother Murray. James can take the assignment in crunch time if necessary, and Davis' versatility makes him a good match against Jokic.
What Jokic and Murray have accomplished in these playoffs is remarkable, and I'll give the Nuggets a couple of games after they proved they're as resilient as any team in the league right now. But, as is usually the case, the Lakers have enough answers for an overmatched opponent, and James is still too good for me to believe Denver will ever push L.A. to the brink.
I expect a competitive series early before the Lakers pull away.
Series X-factor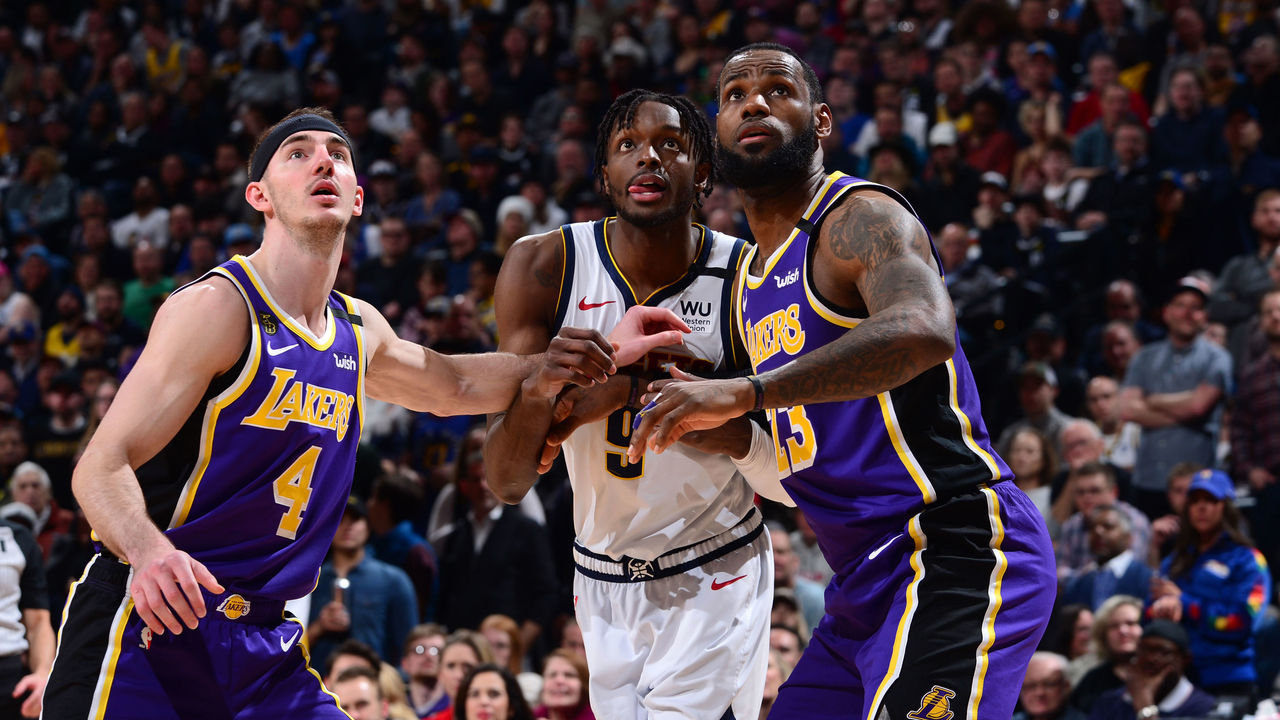 Wolfond: Jerami Grant
Grant helped swing the Clippers series with his defense on Kawhi Leonard, and he'll almost certainly be LeBron's primary defender in this one. It's a similar assignment in some ways, but LeBron's passing changes the equation. Grant can't rely on extra help to the same degree he did against Leonard and the Clippers. The Lakers will ask more of him in single coverage, and he should see ample time on Davis as well. Gary Harris is the Nuggets' best defender, but because of who the opposing stars are, Grant is probably their most important defender in this matchup.
Grant's 3-point shooting will also be a major swing factor for Denver. He shot 38.9% from deep during the regular season but is down to just 33.3% in the playoffs; the Clippers decided they could live with conceding open shots to him. They regularly abandoned him to clog up the middle of the floor, and the gambit often paid off - particularly in Game 3 when Grant bricked three wide-open 3-pointers in the fourth quarter as a Nuggets lead slipped away.
The Lakers will likely make the same bet. Limiting the Murray-Jokic two-man game typically means engaging a third defender, and the Lakers have shown they have no compunction about sending extra bodies at the ball, trusting in their ability to rotate and recover on the back end.
Grant's shooting will come and go, but he's also capable of being a great cutter. Timely cutting is another way to make a defense pay for ignoring a player, and it can be particularly profitable when Jokic is the threat an opponent is selling out to stop. Things don't tend to go well when Grant tries to create for himself, but the Nuggets become a different team when he finds ways to contribute as an off-ball threat. On both sides of the ball, he's going to be crucial to Denver's Finals hopes.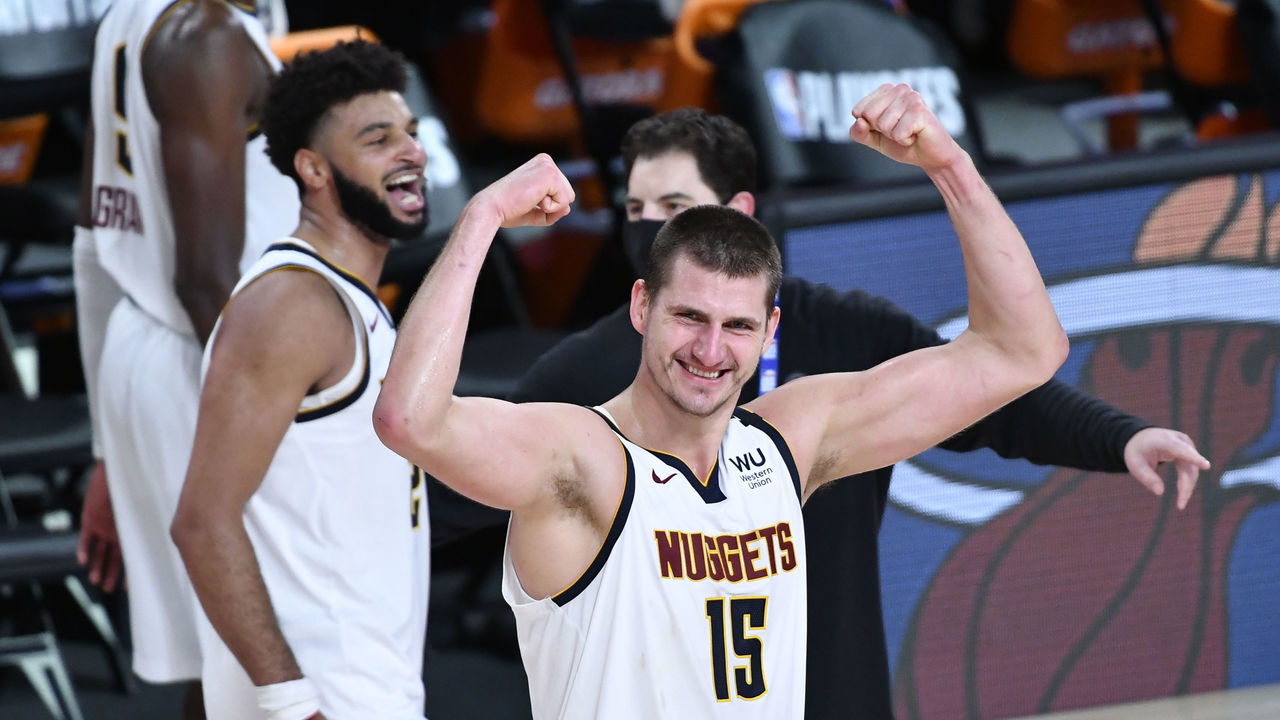 Casciaro: Nuggets' stamina
The Nuggets deserve all the credit in the world for becoming the first team to come back from two 3-1 series deficits in the same postseason, and the fact their second rally came against a championship favorite led by Leonard is truly astounding. But sheer force of will can only override fatigue for so long, and I do wonder if the extra games and nightly double-digit comebacks are about to catch up to Denver.
The Nuggets will be playing their 15th playoff game in 33 days when the series tips off Friday night, and they'll have had just two days' rest after playing their second Game 7 this month. The Lakers will be playing their 11th playoff game in 32 days following five days' rest after waxing the Rockets in five contests. Denver has also been forced to play many more high-leverage minutes than its opponent.
James is a man on a mission right now, and he won't let the Lakers take their foot off the gas the way the Clippers did - not with a path to his fourth championship revealing itself more each day. Common sense says the Nuggets will run out of gas trying to keep up.