Westbrook trade is a coup for the Wizards, huge gamble for the Lakers
Katelyn Mulcahy / Getty Images
After spending the first 11 years of his career in Oklahoma City, Russell Westbrook is headed to his fourth team in four years. The Washington Wizards reportedly agreed to trade him and two future second-round picks to the Los Angeles Lakers in exchange for Kyle Kuzma, Kentavious Caldwell-Pope, Montrezl Harrell, and the 22nd pick in last night's draft.
On the surface, the trade looks like a worthwhile talent play for the Lakers. For a team led by an aging LeBron James, spinning three role players and a late first-rounder into a guy who's still capable of producing extended stretches of All-Star-level play is typically the kind of move you'd make without batting an eyelash. But when that player is Westbrook, it's a bit more complicated. How exactly is this going to work?
That seems to be the question for any team that employs Westbrook these days. He's a tricky player to fit onto any roster because he still can't play without the ball, is an increasingly inefficient scorer, and routinely loses focus on defense. Because of how damaging he can be as an off-ball player in the half court, he tends to commandeer more and more on-ball reps by necessity, until his team is ultimately beholden to his play style and usage.
It's harder to imagine that happening in L.A. given the players he's joining, but there's certainly going to be some tension in the way the offense functions. The fit feels simultaneously more and less precarious on this Lakers team. In a sense, it has the potential to be more damaging because the players Westbrook is going to be taking touches away from are LeBron James and Anthony Davis. On the other hand, LeBron's playmaking genius has a way of making stuff work even when it shouldn't. He'll probably find a way to mitigate Westbrook's offensive limitations, either by creating advantages for Westbrook to attack or committing himself to more of an off-ball role.
Perhaps the biggest impetus for the move might be that at 36, LeBron needs to play next to another off-the-dribble creator who can soak up possessions and give him some in-game rest. And if there's one thing Westbrook can do, it's soak up possessions. The quality of those possessions, however, is another matter. Westbrook's creation can provide a jolt, but he's a turnover machine coming off a season in which he posted a true shooting percentage of 51%. For all his gaudy triple-double stats, the Wizards' 109.4 offensive rating with him on the floor would've ranked them 24th in the league.
The Lakers' lack of spacing was a major concern before they traded Caldwell-Pope (arguably their best shooter, having hit a team-best 41% of his threes last season) and acquired one of the worst high-volume shooters in NBA history. As a team, the Lakers shot 35.4% from 3-point range in the regular season (a bottom-10 mark) and then dipped to 29.9% in their first-round loss to the Suns.
The defensive downgrade here is also significant. Caldwell-Pope was probably the Lakers' second-best point-of-attack defender (behind Alex Caruso), an ace screen navigator who excels at chasing overtop. Kuzma had made tremendous strides at that end of the floor, particularly as a team defender. Westbrook can be a defensive plus when he dials up the focus, but most of the time he's plagued by missed rotations and reckless gambles. A Lakers team that thrived on the connectivity of the league's No. 1-ranked defense will now have a lot more fires to put out on the back end.
That's not to say it can't work. One thing a team can be assured of when it employs Westbrook is that it will play fast; with him and LeBron in the fold, the Lakers should annihilate teams in transition. They're going to need to take advantage of every opportunity to run in order to avoid getting bogged down in the half court. L.A. can also give Westbrook the keys to their transitional lineups, and trust that he can keep them humming against opposing bench-heavy groups in a way Dennis Schroder couldn't.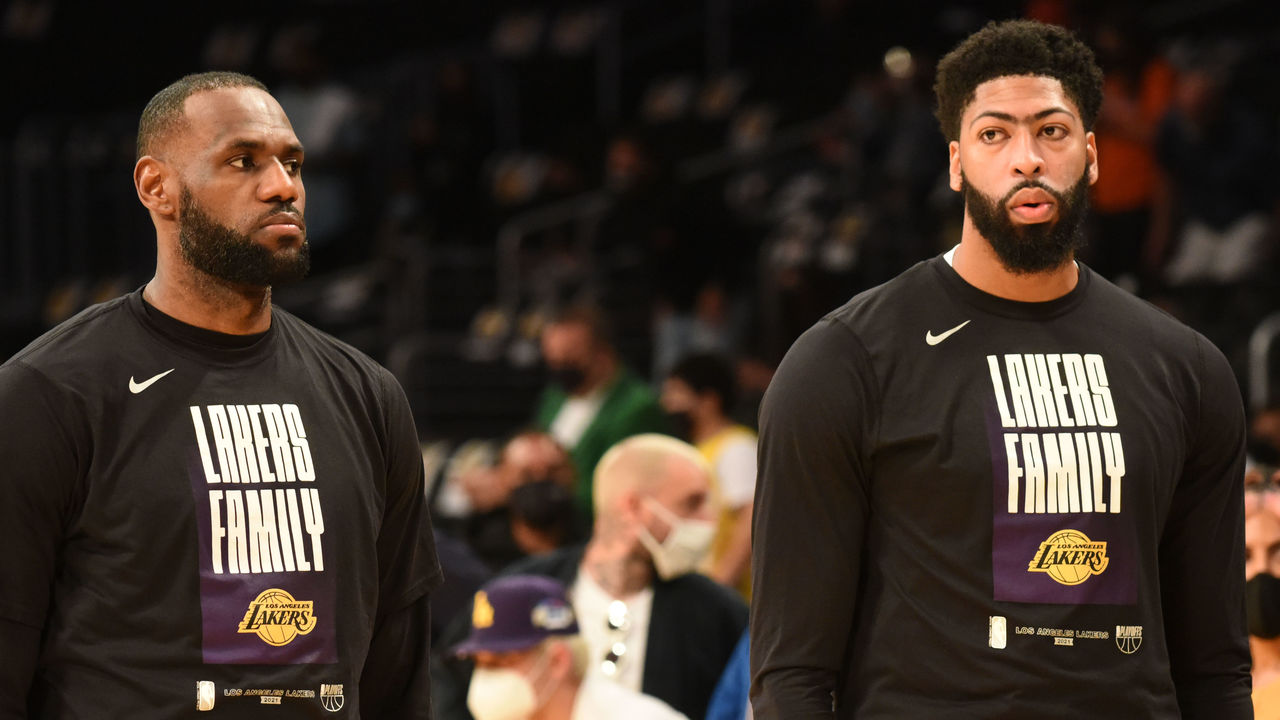 For as valid and troubling as the shooting concerns are, the Lakers are going to be an absolute handful on the interior (they ranked sixth in the league in at-rim frequency last year, and just added one of the game's most relentless downhill attackers). They should be dominant on the boards, too. Between James, Westbrook, and Davis, that's just an awful lot of force, physicality, and rim pressure for opponents to deal with on a nightly basis. Even if game-planning to stop them becomes easier because of the viability of packing the paint, actually trying to stop them won't be any fun.
And perhaps there's a silver lining here in that the Lakers may now have no choice but to deploy Davis at his best position more regularly. The 6-foot-11 gazelle has long been resistant to the idea of playing the five, but with another non-spacer in the mix, it's going to be extremely difficult for L.A. to score if they keep rolling out two-big lineups featuring a traditional center alongside Davis. On top of helping their half-court offense breathe easier, committing to Davis at center would allow the Lakers to lean into a new identity as a breakneck open-court team. It's not like they'd be losing too much in the way of interior scoring or rebounding. Why willingly slow themselves down by giving big minutes to plodding big men?
All told, it's a big gamble by a desperate Lakers team, and it may prove to be a foolhardy attempt to make the most of LeBron's twilight years. If it flops, it's hard to imagine L.A. being able to move Westbrook and his $47-million 2022-23 player option elsewhere, at least not in a deal that would improve the team's outlook. There's a real opportunity cost here, given the cap flexibility the Lakers have sacrificed. For better or worse, this is their bet for the next two years. They'll most likely have to ride it out through LeBron's age-38 season.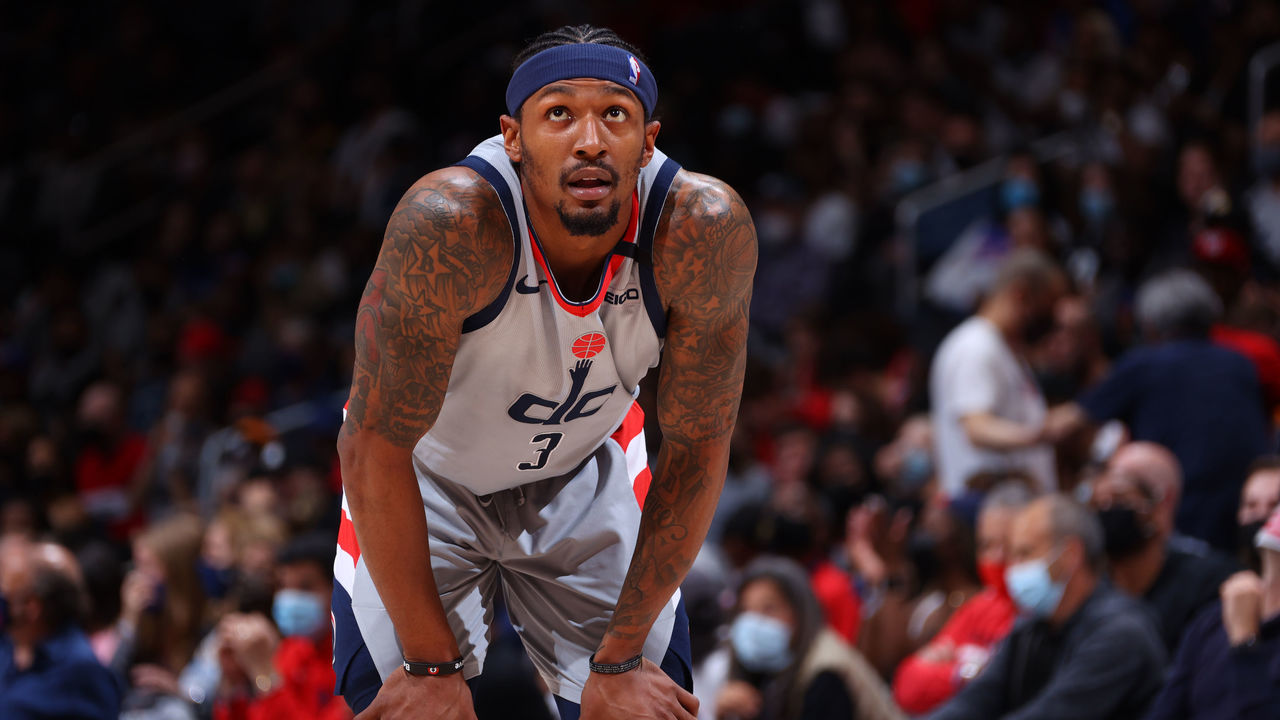 On the other side, it's a terrific piece of business for the Wizards. They freed up major financial wiggle room and essentially recouped the first-round pick they sent out in order to acquire Westbrook a year ago. (They wound up trading down nine spots in exchange for tough-nosed backup point guard Aaron Holiday, then drafting toolsy big man Isaiah Todd at No. 31).
They also get an intriguing young player in Kuzma, and a pair of quality role players in Caldwell-Pope and Harrell, whom they can flip for more assets in a rebuild situation or make good use of if their intention is to remain competitive. In the latter scenario, Caldwell-Pope will provide a much-needed boost to their perimeter defense, and Harrell will make for a terrific pick-and-roll partner for Bradley Beal.
The big question on everyone's minds regarding Washington's end of this is whether it was the precursor to a Beal trade. For now, that doesn't appear to be the case, as Beal is reportedly uninterested in going anywhere.
Either way, it's pretty amazing that Washington ultimately managed to get out of John Wall's albatross contract while essentially coming out even on first-round picks and adding at least one potential long-term piece. They even got a fun playoff season out of the short-lived Westbrook experience in the bargain.
Whether this is the start of a teardown or simply a way to refashion the roster around Beal, it's a big win for general manager Tommy Shepard and Washington's front office.
Comments
✕
Westbrook trade is a coup for the Wizards, huge gamble for the Lakers
  Got something to say? Leave a comment below!