NBA free agency: Breaking down the biggest deals from Days 3-4
Stephen Gosling / NBA / Getty
The NBA's free-agency negotiation period continues apace, with new contracts eligible to be signed Friday. Here, NBA feature writer Joe Wolfond analyzes the most significant deals reportedly agreed to on Days 3 and 4. Tap here for a breakdown of Day 1, and here for a look at Day 2.
Wizards acquire Spencer Dinwiddie in sign-and-trade (3 years, $62M)
The Wizards had their eye on Dinwiddie from the start of free agency and finally acquired him in a convoluted five-team sign-and-trade that folded in the draft night Russell Westbrook deal with the Lakers. Washington also sent out Chandler Hutchison and a pair of second-round picks in the deal. It's hard to know quite what Dinwiddie will look like coming off a torn ACL, but if he's close to the player he was during his last healthy season - when he averaged 20.6 points and 6.8 assists on average efficiency - then he might be a better backcourt mate for Bradley Beal than Westbrook was.
He doesn't bring the same level of rim pressure, but he excels getting downhill, and unlike Westbrook, he can be effective playing off of the ball. While a below-average outside shooter (31.8% from deep for his career), Dinwiddie is a free-throw magnet and an excellent at-rim finisher - though any loss of burst due to the knee injury could affect both skills. While the Wizards won't play at the same breakneck pace they did last year, they'll likely be more judicious with their half-court possessions and take better care of the basketball.
All that said, the deal probably doesn't move the needle for Washington all that much. Minus significant leaps from young players like Rui Hachimura and Deni Avdija, the team still looks like a low-rung playoff seed that'll struggle to avoid the play-in. The Wizards have given themselves more flexibility but not much more in the way of short-term upside.
Knicks sign Kemba Walker (2 years, $16M), extend Julius Randle (4 years, $117M)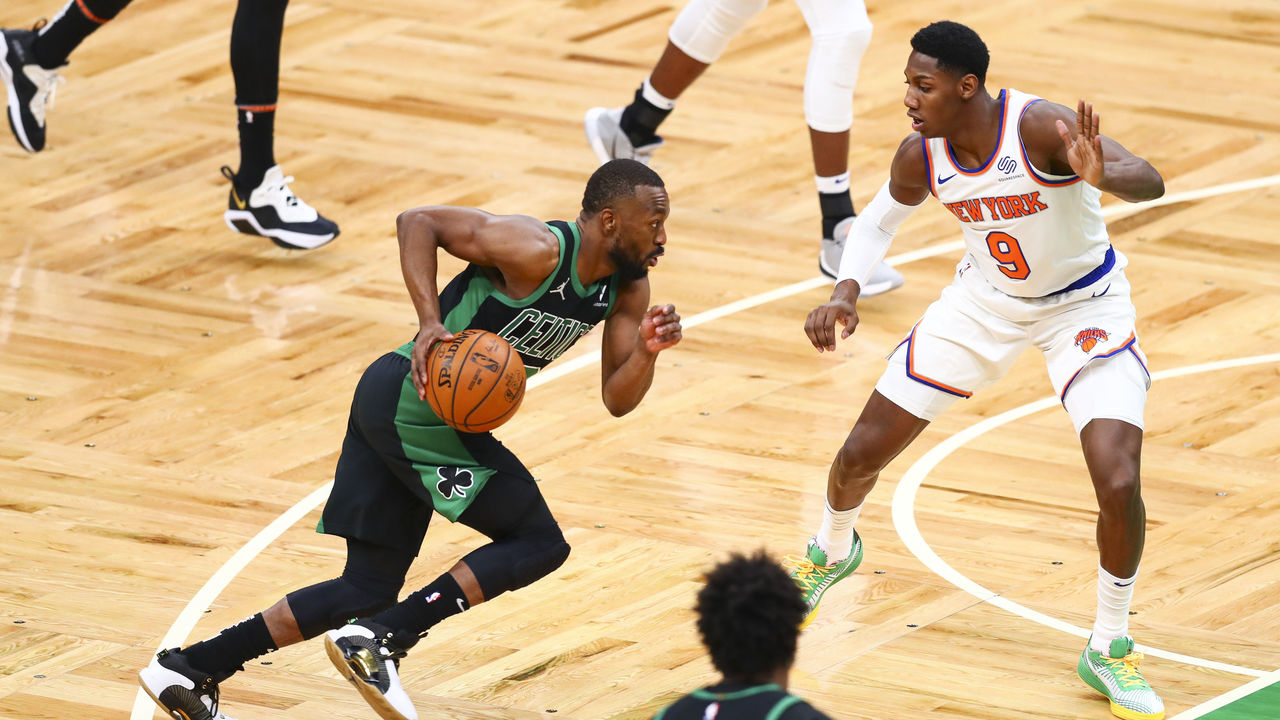 Walker's stock has obviously fallen precipitously, which is why the perpetually asset-conscious Thunder agreed to buy him out. But getting him for sub-mid-level money without having to surrender anything in return is an unambiguous home run for the Knicks. They desperately needed a point guard who could take a chunk of the creation burden off Randle's shoulders. With Chris Paul, Kyle Lowry, and Mike Conley all off the board, Walker was the best one available.
He immediately becomes the best ball-handler on the team and should bump Randle and R.J. Barrett into more natural roles that'll better balance their abilities as playmakers and play finishers. And despite the decline he experienced last year as a persistent knee injury caught up with him, Walker still connected on nearly 35% of his pull-up threes. Just as importantly, he attempted twice as many of them (5.5 per game) as any Knick did last season. New York didn't have a single guard who could get opposing teams out of its base defensive coverages, an issue that became especially pronounced in a first-round loss to Atlanta. Walker should give them one.
Meanwhile, the Knicks tacked four additional years onto Randle's expiring contract at a rate that is entirely commensurate with his 2020-21 production and will look downright team-friendly if last year's level proves to be his new normal. The playoffs were obviously a big disappointment, but Randle's just 26, coming off an All-NBA season in which he was the driving force behind New York's first postseason berth in eight years, and he's shown the capacity for major skill development. Securing him up through the remainder of his prime is good business.
76ers re-sign Danny Green (2 years, $20M)
Green isn't the athlete he once was, but he's still a super smart and capable defender who knocks down 40% of his threes, brings valuable experience and leadership to the locker room, and impacts winning wherever he goes. As GM Daryl Morey made sure to point out, Green was part of the most successful starting lineup in the league last season.
The Sixers were 3.8 points per 100 possessions better with him on the floor during the regular season and 17.1 points per 100 better during the playoffs. They sorely missed him down the stretch of their series against the Hawks, as they basically ran out of reliable two-way players. All of which is to say, keeping Green - who reportedly had offers from at least a half-dozen teams - is a very good thing for Philly, especially on this cost-effective deal that features a team option for Year 2.
Hawks re-sign John Collins (5 years, $125M), Lou Williams (1 year, $5M)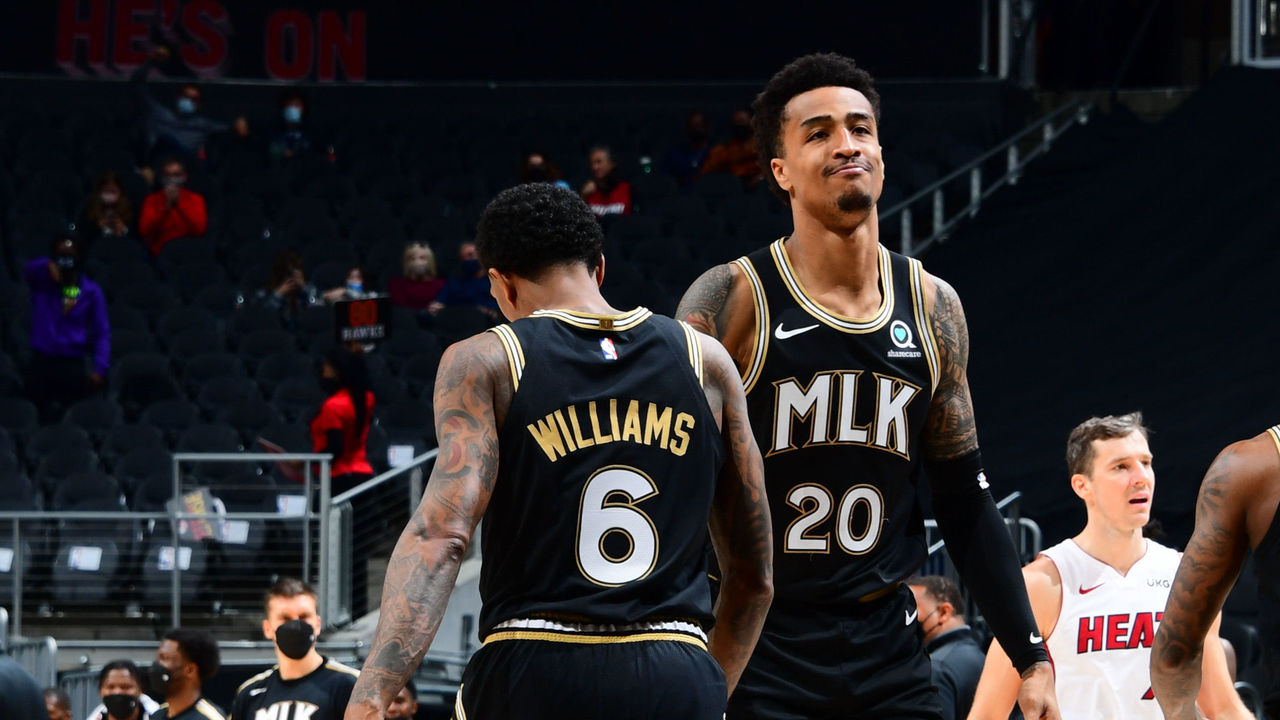 Good for Collins for securing the bag after an impressive season in which he complemented his versatile offensive game with meaningful defensive strides. The deal comes in below the max he was reportedly seeking, but getting a player option on the fifth year was a nice piece of negotiating from his end, especially given that cap space had all but dried up around the league and the Hawks seemingly weren't bidding against many other parties but themselves. As recently as three days ago, reports suggested the two sides weren't close to an agreement.
Collins' offensive role took a hit last season as Clint Capela became Trae Young's primary rim-running pick-and-roll partner. While that seemed to cause tension at times and even led to rumblings that Collins might be dealt ahead of the trade deadline because Atlanta was wary of paying his next contract, the 23-year-old deserves a lot of credit for adapting and making things work, especially in the playoffs. He spent a lot of time spotting up on the perimeter but still found his opportunities to dive, post up, and crash the offensive glass. This was the second season in a row in which he shot at least 60% from 2-point range, 39.9% from three, and 80% from the free-throw line. Even if the Hawks remain unsure about his long-term fit, letting him walk would've been a huge mistake.
Atlanta also took care of a much smaller piece of business, re-signing Williams via Bird rights. The Hawks addressed a long-standing problem last season by shoring up their second-unit offense, which they augmented by acquiring Williams at the deadline in exchange for Rajon Rondo. Though the trade initially made him contemplate retirement, Williams ultimately bought in and gave Atlanta the scoring punch it needed, coming through with some big playoff moments to help the team to the East finals.
Heat re-sign Victor Oladipo to 1-year minimum deal
This has to be a disappointing outcome for Oladipo, who reportedly turned down a 4-year, $80-million extension offer from the Pacers and then a two-year, $45-million contract from the Rockets last year. But the two-time All-Star's market had clearly dried up after a tough season in which his jump shot completely fell apart and he reinjured his right knee just four games into his Heat tenure. There were likely better offers out there, but Oladipo evidently favored staying in Miami on a one-year prove-it contract. A bounce-back season would make this a big success for both player and team.
For now, in spite of all the uncertainty surrounding his health and jumper, the Heat have to be thrilled about keeping Oladipo at a major discount. Adding Kyle Lowry means Oladipo will likely come off the bench, which should allow him to get plenty of run captaining the offense against opposing second units. When he does play with the starters, he can serve as a secondary playmaker and second-side attacker who can put pressure on the rim. He still has a quick first step, but it'll obviously help a great deal if his shot returns to form and he actually has some closeouts to attack.
Oladipo's arguably a better fit at the defensive end, where his ability to pressure the ball and cover broad swathes of the court will allow the schematically flexible Heat to plug him into any type of coverage. They can ask him to switch, get skinny to stay connected around screens, fill gaps in a zone, or tag the roll man behind a trap before sprinting back out to the 3-point line. Miami's starting lineup with him in it played just 50 minutes together before his injury last season, but it posted a 94.5 defensive rating in that limited sample.
Hornets sign Kelly Oubre (2 years, $26M)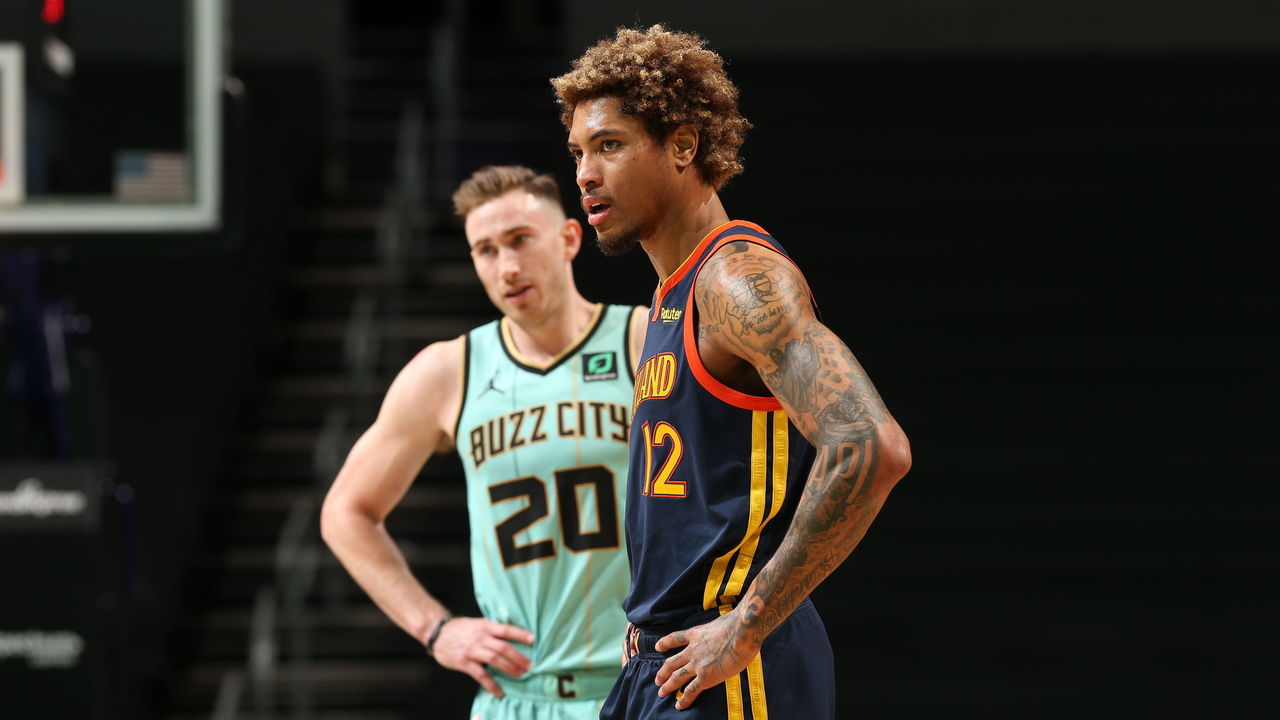 One of the biggest issues for the guard-heavy Hornets last season was a lack of quality wing play behind Gordon Hayward, which became particularly problematic when the 31-year-old missed 28 games. Is Oubre the answer to that issue? Charlotte is certainly paying him as such.
Oubre's size (6-foot-7 with a 7-foot-3 wingspan), athleticism, and aptitude for running the break make him a tantalizing fit with a Hornets team that likes to push the pace. But his limitations as a shooter and playmaker can make him a bit of a drain on the half-court offense, especially given his lapses in off-ball awareness. He does better with structured set plays that set him up to be a play finisher rather than being forced to improvise in a read-and-react offense. There's a reason the free-flowing Warriors scored 8.8 fewer points per 100 possessions with him on the floor last season. And while his length makes him a disruptive presence at the other end, Oubre's never quite actualized the theory of what he could be as a defender.
That's not to say he's destined to disappoint in Charlotte, just that his solid counting stats don't exactly paint the whole picture. Still, Oubre's a reliable cutter and off-the-catch attacker who can excel playing off of a passer like LaMelo Ball, and it's not like there was a better target left out there for the Hornets to spend the rest of their cap space on. He addresses an area of need, even if he does so imperfectly.
Raptors re-sign Khem Birch (3 years, $20M)
By retaining Birch, the Raptors are making an important upgrade to their center rotation, in that they're actually creating a center rotation. They'll add a backup in Precious Achiuwa once the Kyle Lowry sign-and-trade is officially completed, and they have a handful of power forwards who can capably man the five in small-ball lineups (Chris Boucher, OG Anunoby, Pascal Siakam), but they're signing Birch to be their starter.
That's expecting a lot from a guy who's undersized for the position and has basically been a career backup outside of the terrific 19 games he played for the Raptors after they plucked him from the buyout market last season. He averaged 11.9 points, 7.6 rebounds, 1.9 assists, and 1.2 blocks in 30.4 minutes a game during that run, flashing strong finishing ability, keen short-roll passing, stout rim protection, and even the faint whiff of a jumper. But that's about the best stretch of basketball Birch has ever played, and it was helped at least in part by playing alongside Lowry, who's no longer around to consistently hit him in stride on the roll.
However, if Birch can replicate that production over a full season, he'll be a perfectly acceptable starting center, and this contract will look more than reasonable from Toronto's end. For now, giving him this big a chunk of the MLE feels just a tad steep, especially given the length of the deal. But the Raptors clearly believe in the Montreal native's long-term fit.
Comments
✕
NBA free agency: Breaking down the biggest deals from Days 3-4
  Got something to say? Leave a comment below!