In one of the wildest games of the 2020 college football campaign, Memphis earned an incredible comeback victory over UCF after Knights kicker Daniel Obarski missed a 40-yard field goal late in the fourth quarter.
Here are a few unbelievable stats from a game that featured a pair of explosive offenses:
13
The Tigers snapped their 13-game losing streak against UCF on Saturday. The win was their first over the Knights since 1990, with Memphis' defeats to UCF coming by an average of 16 points during that span. The two schools played twice in 2018, including in the conference championship game, though the Tigers captured the American Athletic Conference crown last year.
600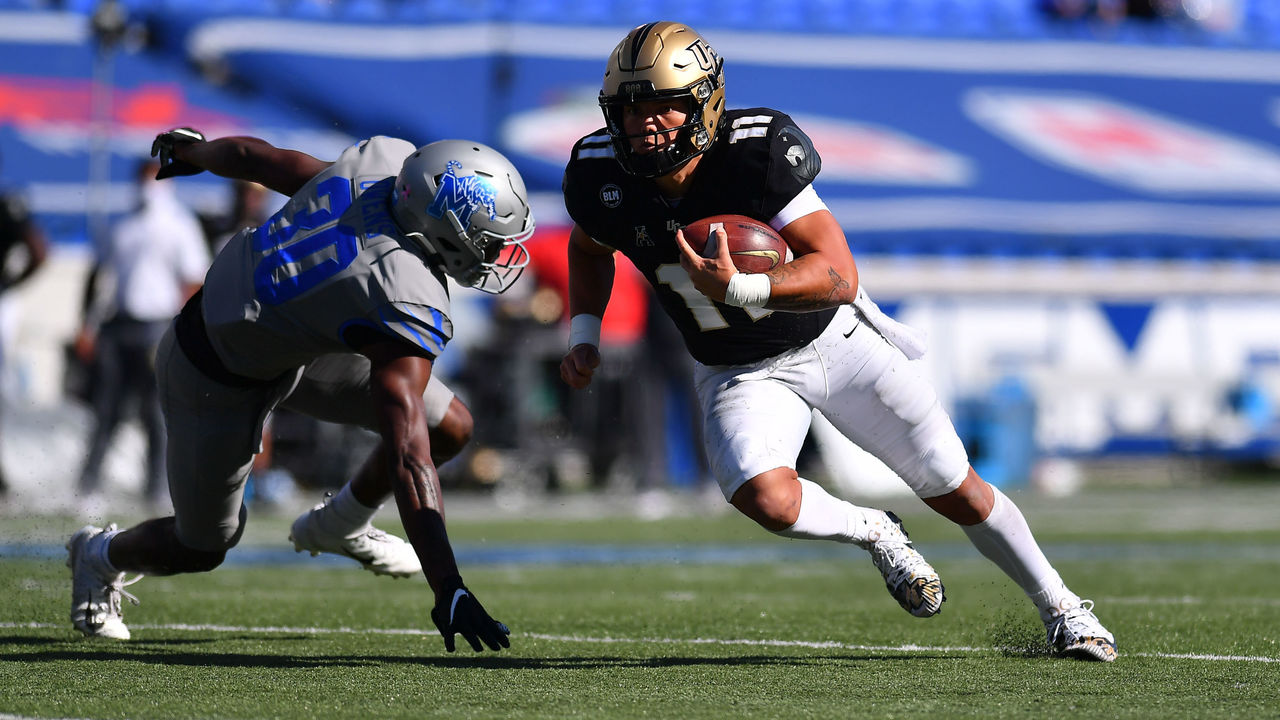 Dillon Gabriel is the first quarterback to throw for at least 600 yards and five touchdowns in a losing effort since Patrick Mahomes' epic 2016 game with Texas Tech against Oklahoma.
191, 1,501
UCF and Memphis ran a total of 191 plays in the AAC showdown. The two programs also combined for an unbelievable 99 points and 1,501 total yards. Five receivers surpassed 130 yards through the air, with UCF's Marlon Williams (191), Ryan O'Keefe (175), and Jaylon Robinson (173) leading the way.
75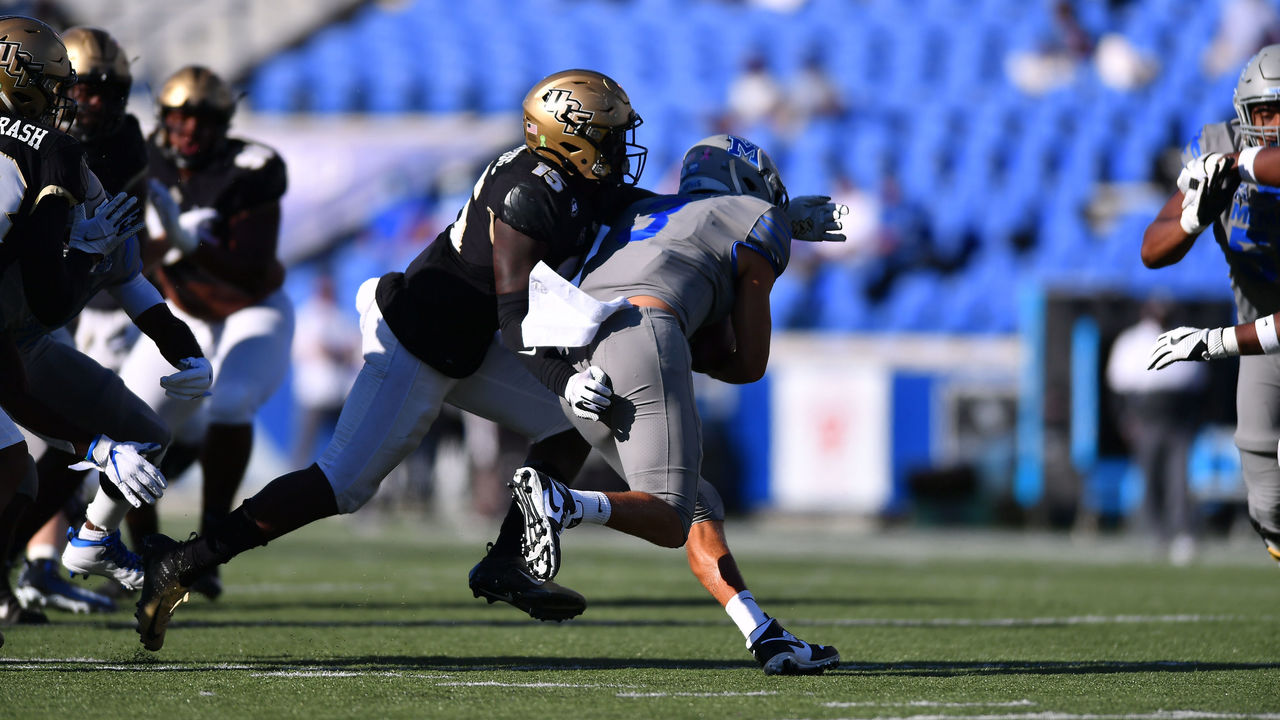 The two offensive juggernauts combined for an incredible 75 first downs - 41 for the Tigers, 34 for the Knights - which is just three shy of the NCAA record. Memphis was also a perfect five-for-five on fourth down, while UCF was three of five.
798
The Knights amassed 798 yards of offense, the most the Tigers have given up in school history. It didn't matter, as Memphis totaled 703 yards of its own in the win.
2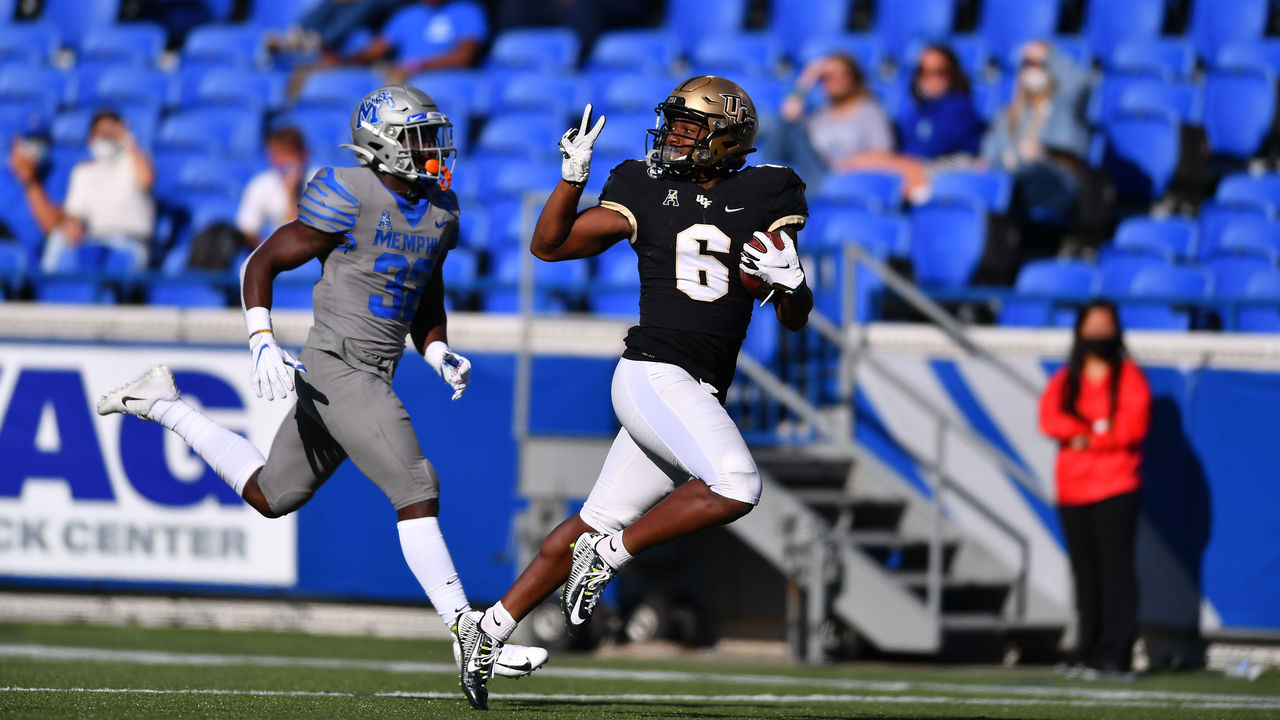 UCF-Memphis is the second game over the last 20 seasons where both quarterbacks accumulated at least 450 passing yards and five touchdowns to go along with zero interceptions. It was truly an aerial assault.