Heisman Power Rankings: Young still leads with big matchups ahead
L to R (Getty Images): Icon Sportswire/Kevin C. Cox/Joel Auerbach
Two weeks remain in college football's regular season, and though some Heisman Trophy front-runners remain from earlier in the campaign, new players have emerged as contenders through the second half of the schedule.
Here are the top five candidates for the award through Week 11.
5. Kenny Pickett, QB, Pitt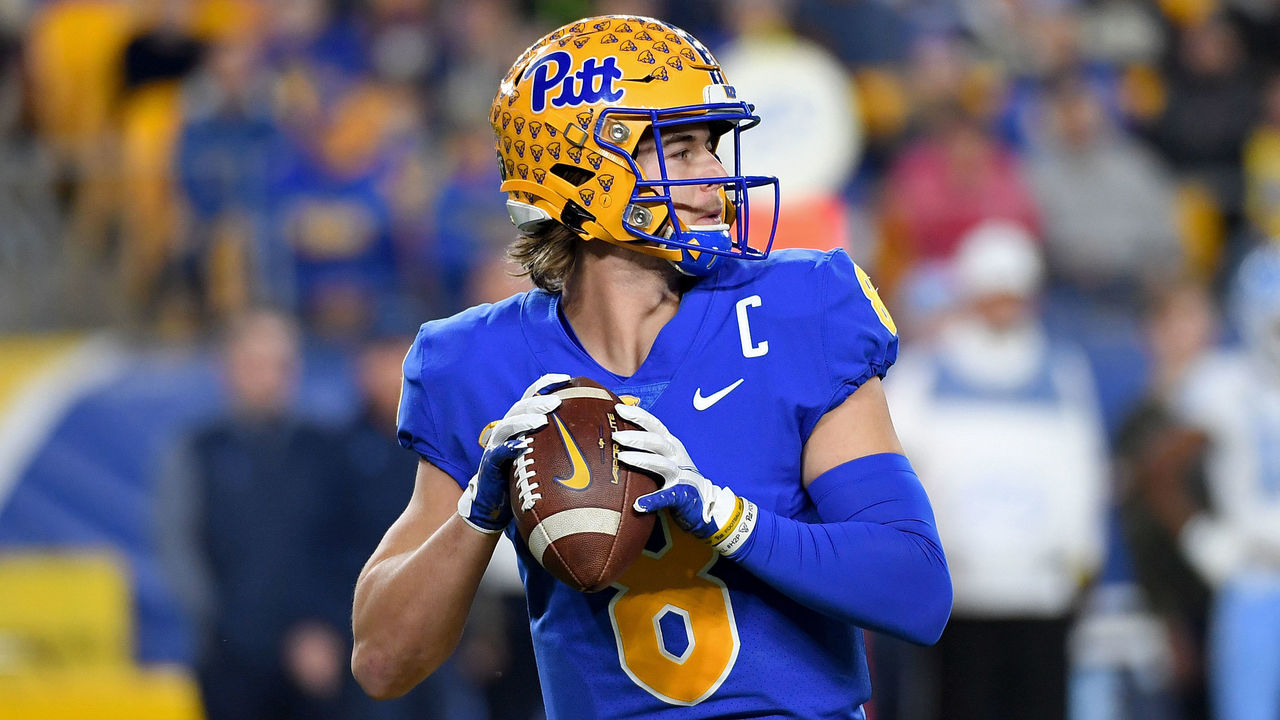 3,517 yards passing, 67.5% completion, 36 total TDs, 4 INTs
Pitt lost to Miami a couple of weeks ago, but no one can blame Pickett's efforts. The senior standout threw for 519 yards and completed 70.9% of his passes for three touchdowns against the Hurricanes. He's thrown for at least three scores in six games this season and ranks fifth in the country in passing.
Pickett and the Panthers are the ACC favorites, which would be the school's first conference title since moving to the division in 2013. The passer is making history of his own this season, as he became the school's all-time leader in passing yards with 11,501, and his 71 career touchdowns are only eight shy of Dan Marino's school record.
Pickett's struggles in the latter half of the season have impacted his Heisman hopes, as facing tougher ACC competition like Miami and UNC has led to three of Pickett's four interceptions this season. He also completed a season-low 58.1% of his passes against UNC.
4. Matt Corral, QB, Ole Miss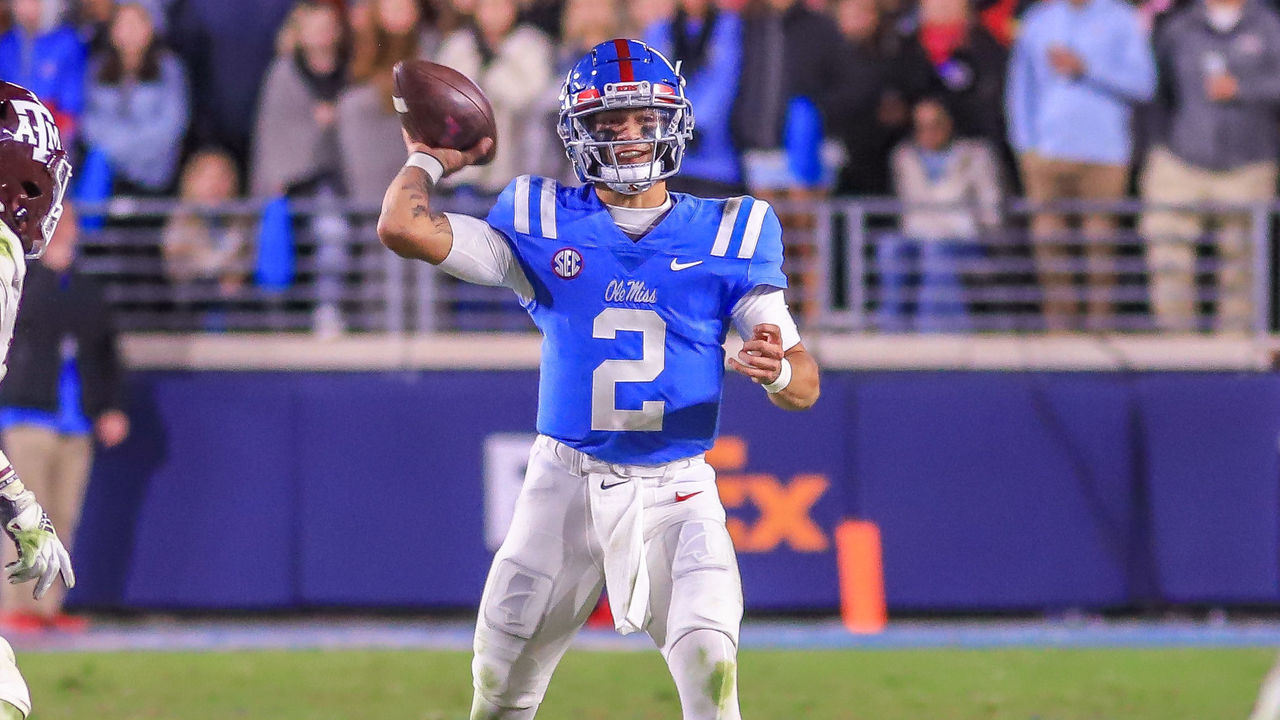 2,774 yards passing, 66.7% completion, 27 total TDs, 2 INTs
Ole Miss held off a late comeback to knock off No. 11 Texas A&M, moving to 8-2 on the season. Corral completed 24 of 37 passes for 247 yards and one touchdown against the stout Aggies defense in the win.
The junior's dual-threat abilities are what put him above other similar SEC quarterbacks, as Corral has rushed for 523 yards and 10 touchdowns this season.
Corral's downside is that his production has taken a hit in the second half of the season as he's battled ankle injuries. He's thrown just two TDs in his last three games but faces favorable matchups in Vanderbilt and Mississippi State, which could breathe life into his Heisman campaign down the stretch.
3. C.J. Stroud, QB, Ohio State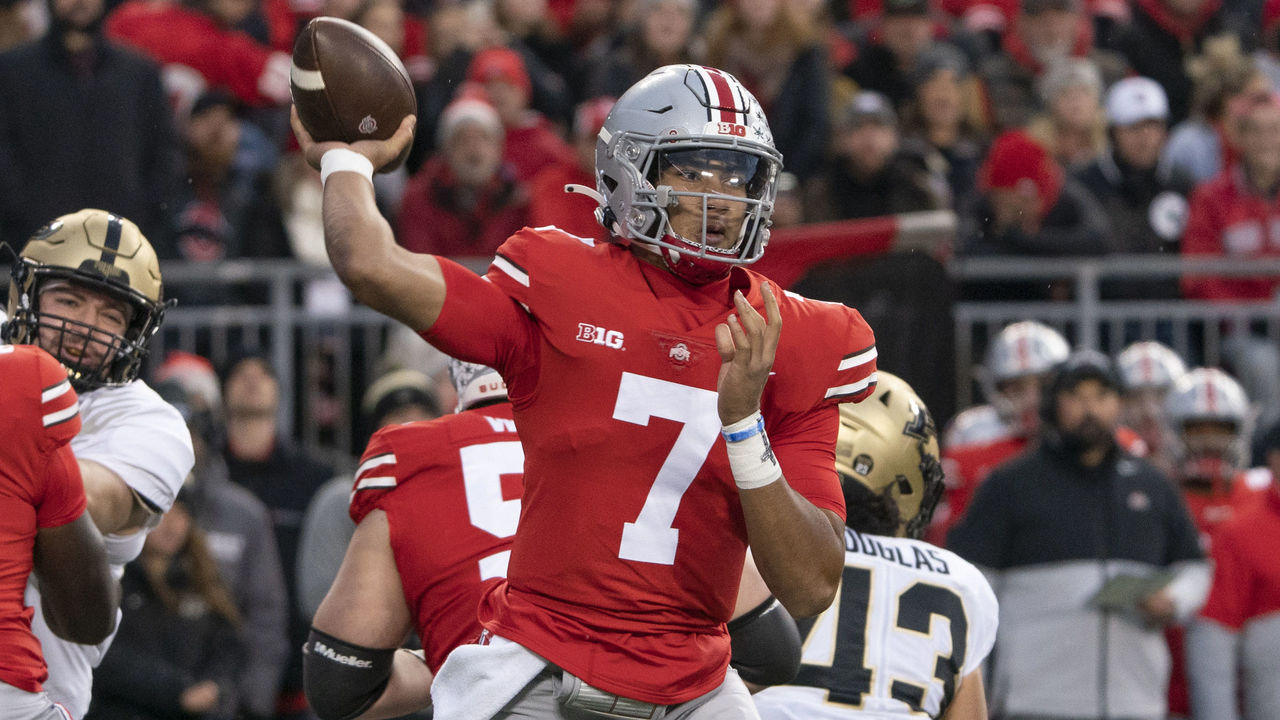 3,036 yards passing, 68.8% completion, 30 total TDs, 5 INTs
Even when Ohio State's wins are shaky, the one thing that remains certain is the Buckeyes are in good hands with Stroud under center. After throwing for just three TDs and two interceptions against Penn State and Nebraska, Stroud bounced back with a stellar performance against Purdue.
The redshirt freshman had his third five-touchdown game this season against the Boilermakers, completing 81.6% of his passes for 361 yards to keep Ohio State undefeated in conference play. Stroud's three games with five TDs tie a record set by Dwayne Haskins in 2018.
Stroud should feast on Michigan State's pass defense this weekend, as the Spartans have allowed 329 yards passing per game, including 430 per contest in the last three, the most in FBS.
2. Kenneth Walker III, RB, Michigan State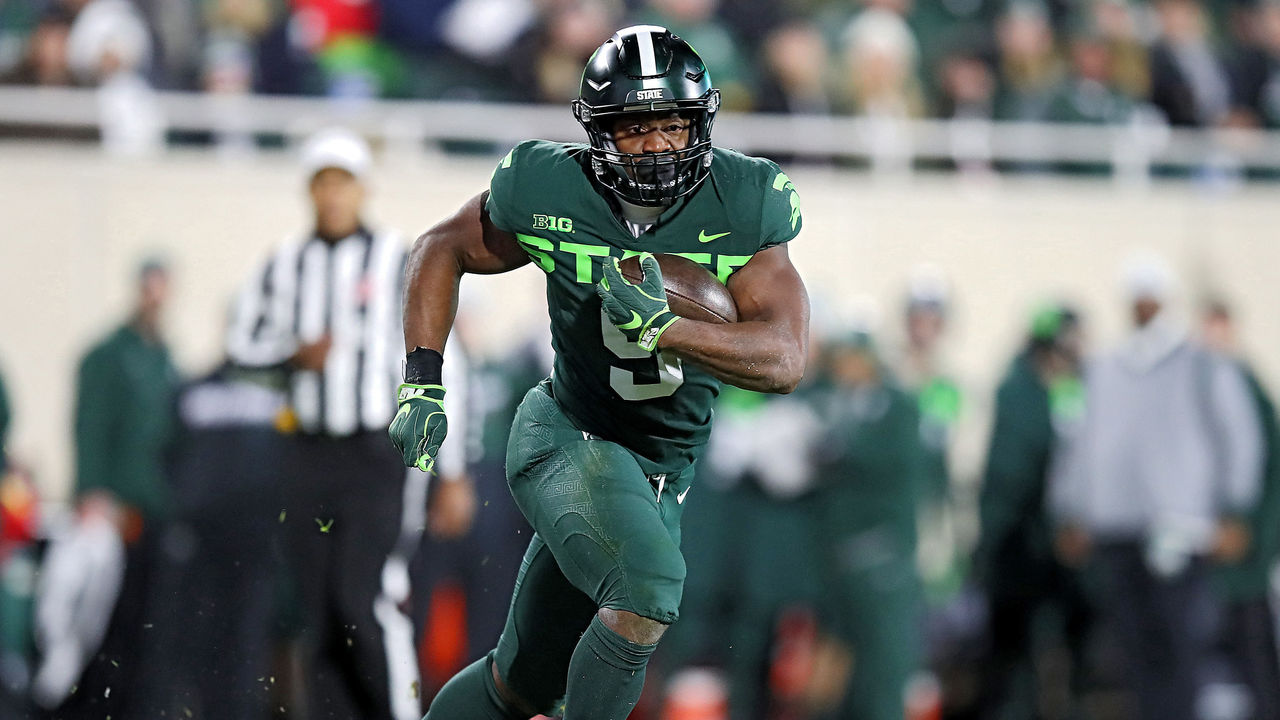 1,473 rushing yards, 18 total TDs, 6.5 yards per carry
Walker made a statement against in-state rivals Michigan with a five-TD game, averaging 8.6 yards per carry and finishing with 197 yards. Purdue managed to hold Walker to just one score, but he bounced back against Maryland with a two-touchdown night on a career-high 30 carries.
Walker's 148.9-yard average and 6.8 yards per carry through nine games are better than both Derrick Henry and Mark Ingram's marks, the last two running backs to win the Heisman.
Walker faces one of his toughest challenges with Ohio State's rush defense this Saturday. Since their loss to Oregon, the Buckeyes haven't allowed more than 73.3 rushing yards per game, and no single player has had more than 71 yards against them in that span.
1. Bryce Young, QB, Alabama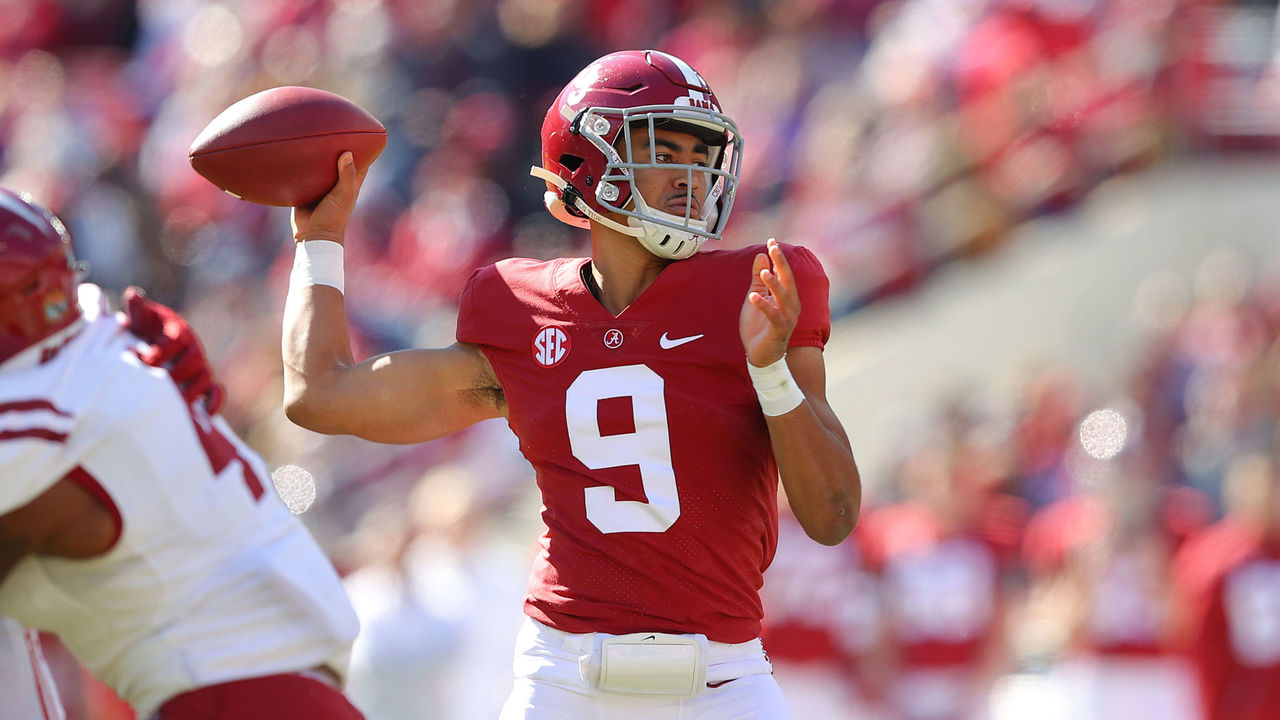 3,025 yards passing, 70.9% completion, 35 total TDs, 3 INTs
Young hasn't thrown an interception in Alabama's last four games, and he's thrown for at least 270 yards and two touchdowns per contest. That includes a whopping 91.3% completion rate against New Mexico State, leading to five TDs. The performance broke a school record for the best completion percentage in a game, which Young previously set himself against Southern Miss.
Young ranks in the top 10 nationally in both completion percentage and passing touchdowns, and since the Crimson Tide's loss to Texas A&M, he's completed 73.3% of his passes for 1,291 yards and 13 touchdowns.
Alabama and Young will have to battle two ranked opponents to end their season: Arkansas - which has one of the best third-down defenses in the country to combat Alabama's nation-leading 57% conversion rate - and rival Auburn, which has beaten the Crimson Tide in two of the last four meetings in the Iron Bowl.
Comments
✕
Heisman Power Rankings: Young still leads with big matchups ahead
  Got something to say? Leave a comment below!