The NFL Power Rankings are selected by a panel of theScore's football editors.
1. Baltimore Ravens (11-2)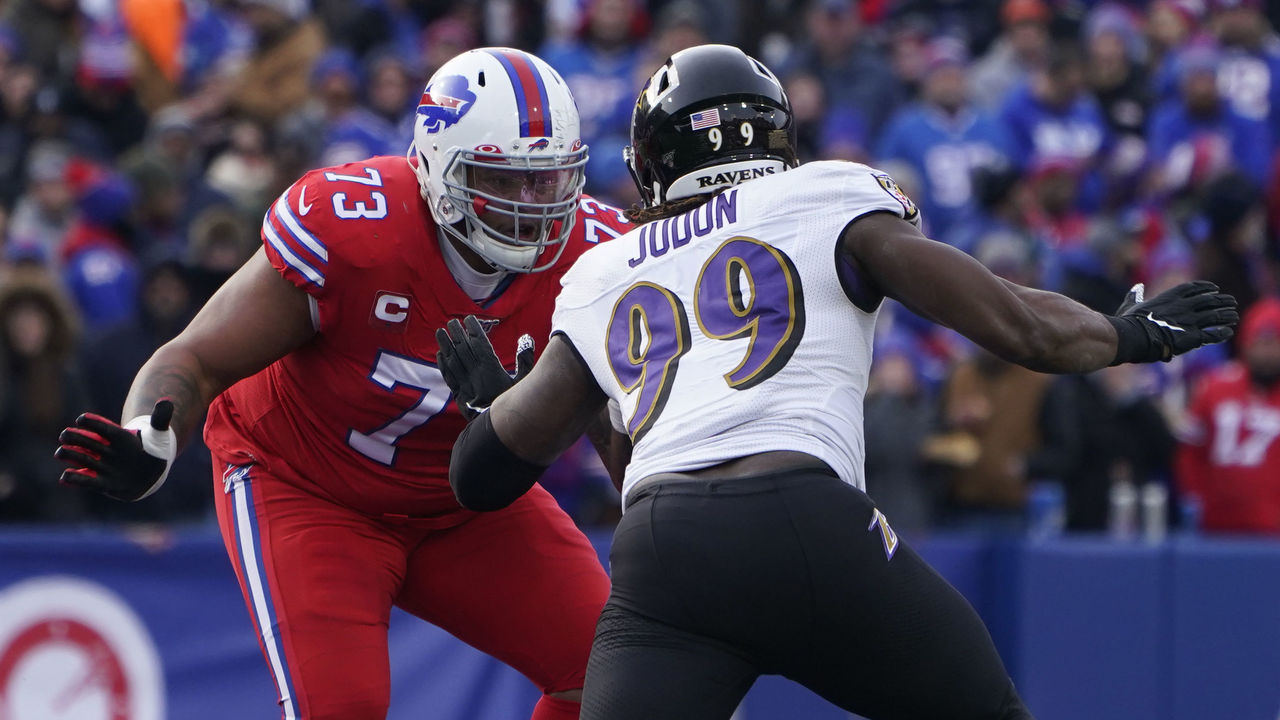 Previous rank: 1
A number of Baltimore's offensive stars are locked into this season's Pro Bowl, so let's show the defense some love. Matthew Judon leads the Ravens with 8.5 sacks and 53 total pressures, and he's the heartbeat of the NFL's sixth-ranked defensive unit.
2. San Francisco 49ers (11-2)
Previous rank: 3
Nick Bosa and Richard Sherman get the headlines on defense, but linebacker Fred Warner is the linchpin. He leads the team in tackles, he's recorded three sacks and three forced fumbles, and he's been solid in coverage.
3. New Orleans Saints (10-3)
Previous rank: 4
Marcus Davenport could have been listed here, but the former first-rounder was recently lost for the season. Instead, safety Marcus Williams deserves a shout-out for his outstanding play. Williams is a stout run defender, but his abilities in coverage truly round out New Orleans' defense. Quarterbacks have posted a measly 44.9 passer rating when targeting him this season.
4. Seattle Seahawks (10-3)
Previous rank: 2
Safety Quandre Diggs deserves Pro Bowl consideration based on his play with the Seahawks alone. In four games since a midseason trade from Detroit, Diggs has been a playmaker, recording a forced fumble and three interceptions, including a pick-6.
5. Kansas City Chiefs (9-4)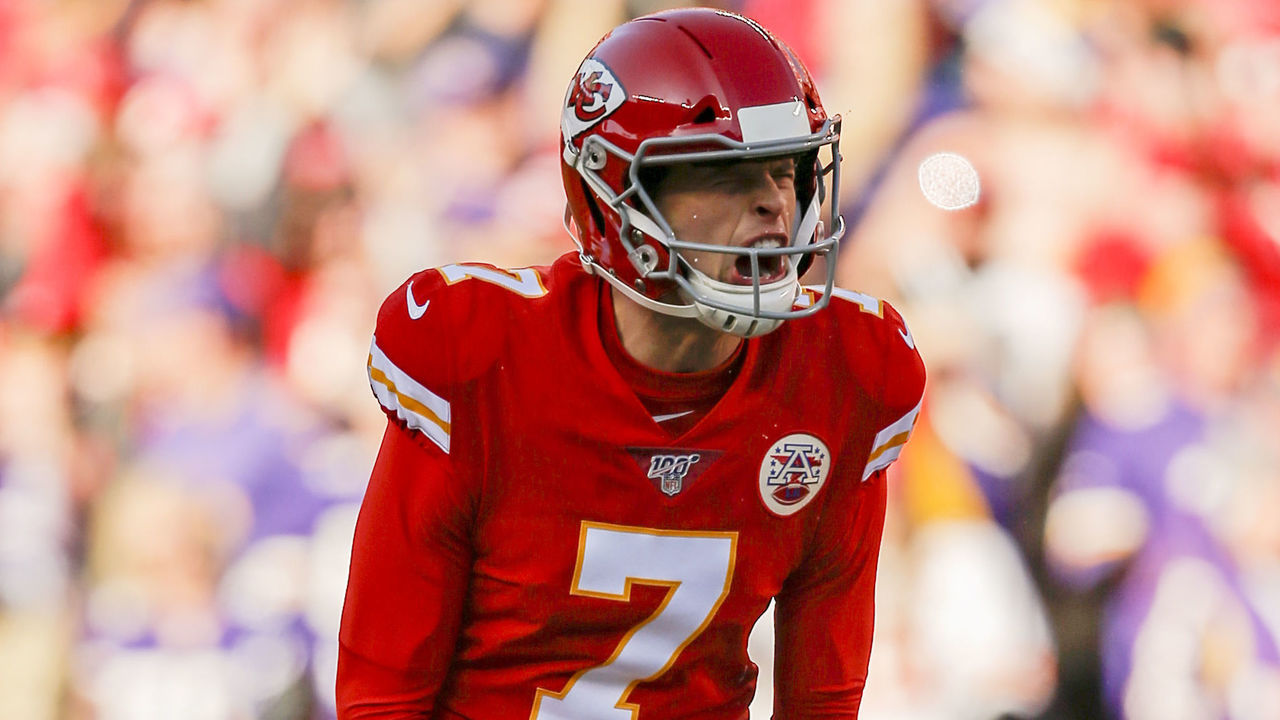 Previous rank: 5
There's no dethroning Justin Tucker as the AFC's Pro Bowl kicker, but Harrison Butker is at least making it interesting. The AFC Special Teams Player of the Month for November leads the conference in made field goals.
6. Green Bay Packers (10-3)
Previous rank: 8
While most eyes are on Aaron Rodgers and Green Bay's offense, Za'Darius Smith is putting up stellar numbers on defense. The free-agent signee has recorded 10 sacks in 13 games while pressuring the quarterback at a higher rate than any other player at his position.
7. New England Patriots (10-3)
Previous rank: 7
With the best year of his career, Kyle Van Noy has picked up the slack left behind by free-agent departee Trey Flowers. The 28-year-old has been a frequent visitor to opponents' backfields, and is one of the Patriots' most physical and reliable tacklers.
8. Minnesota Vikings (9-4)
Previous rank: 9
Rejoice, Skol Nation! Minnesota's kicking woes may finally be in the rearview mirror, as Dan Bailey is proving to be a welcomed acquisition. Bailey has only missed two field goals on the year and is perfect from 50-plus.
9. Buffalo Bills (9-4)
Previous rank: 10
Snubbed in his first two years, Tre'Davious White is making another Pro Bowl bid in 2019. He ranks third in the league in both interceptions (4) and pass breakups (15), anchoring a strong secondary in Buffalo.
10. Houston Texans (8-5)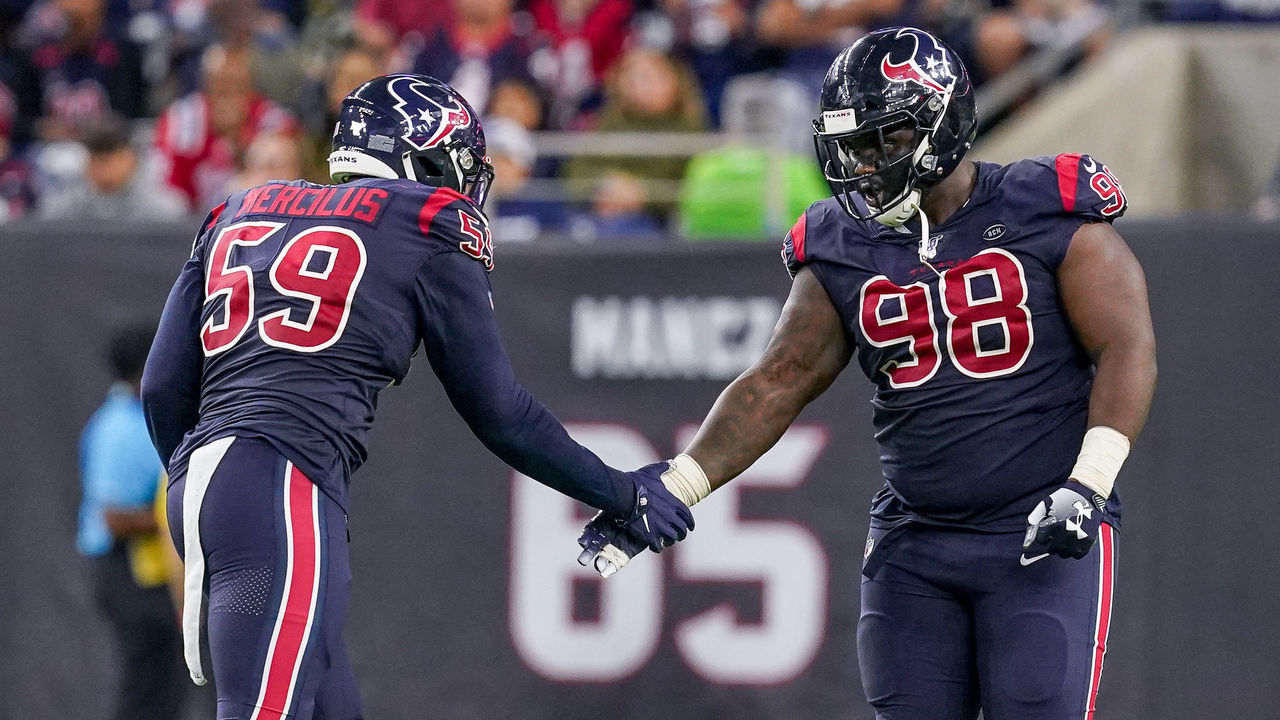 Previous rank: 6
D.J. Reader has more than earned his place in Orlando, but it's easy for interior defensive linemen to get overlooked, especially those lacking draft pedigree. The Texans' 347-pounder is a monster against the run and has made a big leap as a pass-rusher.
11. Tennessee Titans (8-5)
Previous rank: 11
Ben Jones has never made a Pro Bowl, but he's been one of the better centers in the AFC this season. He's allowed just three sacks and six hurries all year, helping Ryan Tannehill's re-emergence and save Tennessee's season.
12. Los Angeles Rams (8-5)
Previous rank: 13
Safety Taylor Rapp started slow in his rookie season, but he's come on of late. He's recorded 20 defensive stops since Week 8, according to PFF, and has thrived in coverage. His signature play was a pick-6 versus the Cardinals in Week 13.
13. Pittsburgh Steelers (8-5)
Previous rank: 12
Prior to 2019, Javon Hargrave was known solely for his prowess in run defense. This season, Pittsburgh's nose tackle has excelled as an interior rusher. Hargrave's 43 total pressures rank seventh at his position despite playing significantly less snaps than the six players ahead of him.
14. Chicago Bears (7-6)
Previous rank: 16
Seven-year veteran Cordarrelle Patterson has developed into something of an ace on special teams. The speedster is averaging 30 yards per kick return and has a 102-yard touchdown on the board.
15. Cleveland Browns (6-7)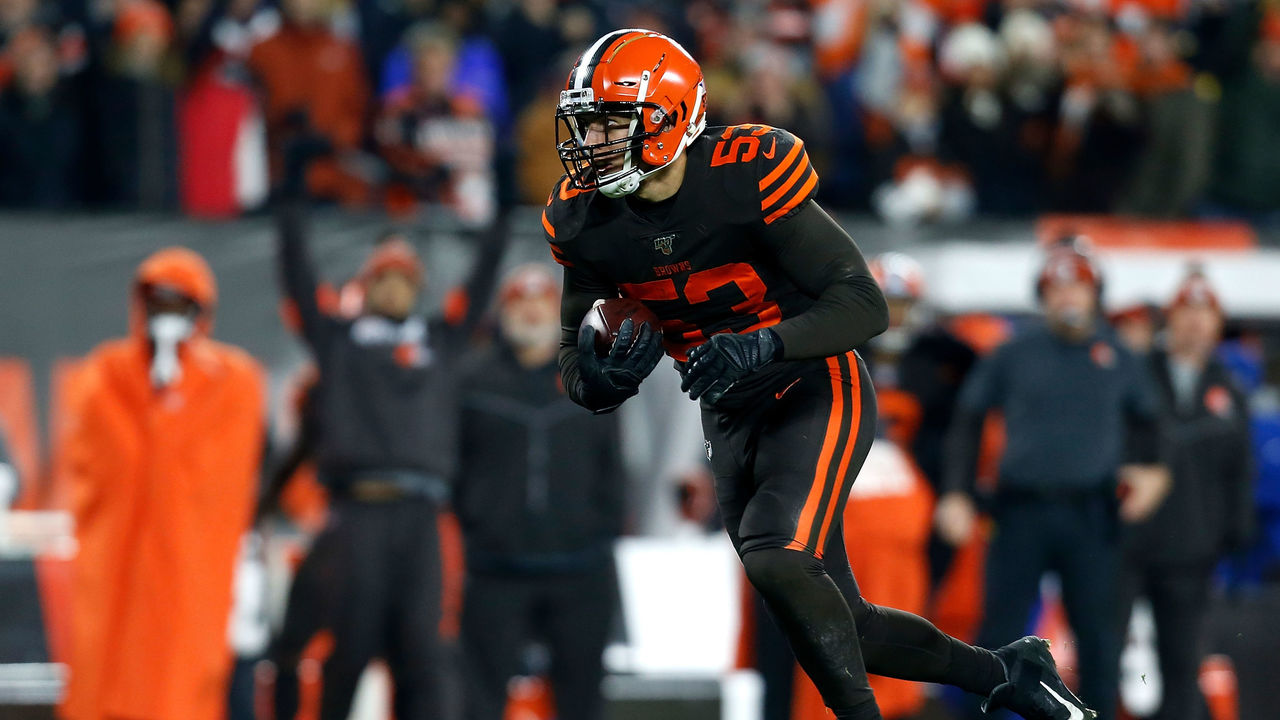 Previous rank: 18
Often overlooked and perennially underrated, Joe Schobert is well-deserving of his second Pro Bowl berth. The linebacker is always around the ball, thriving in run defense and in coverage while stuffing the stat sheet each week.
16. Dallas Cowboys (6-7)
Previous rank: 14
On an offensive line stacked with accomplished veterans, La'el Collins has stood out in 2019. The right tackle has turned in his best campaign after inking a five-year, $50-million extension in early September.
17. Tampa Bay Buccaneers (6-7)
Previous rank: 21
It's hard to make the Pro Bowl when you play mostly at nose tackle, a position more about creating stats for others than producing them for yourself. But Vita Vea deserves to be in the conversation after consistently wrecking offensive lines in his sophomore season.
18. Oakland Raiders (6-7)
Previous rank: 17
Josh Jacobs will likely be the Raiders' Pro Bowl representative, but tight end Darren Waller should join him for the showcase. He trails only Travis Kelce in receiving yards and ranks third at the position in receptions.
19. Indianapolis Colts (6-7)
Previous rank: 15
Indy's stellar slot cornerback Kenny Moore rarely gets his due as one of the best at his position. A key piece of the Colts' up-and-coming defense, Moore is an excellent run defender and is effective at the blitz, recording three sacks.
20. Philadelphia Eagles (6-7)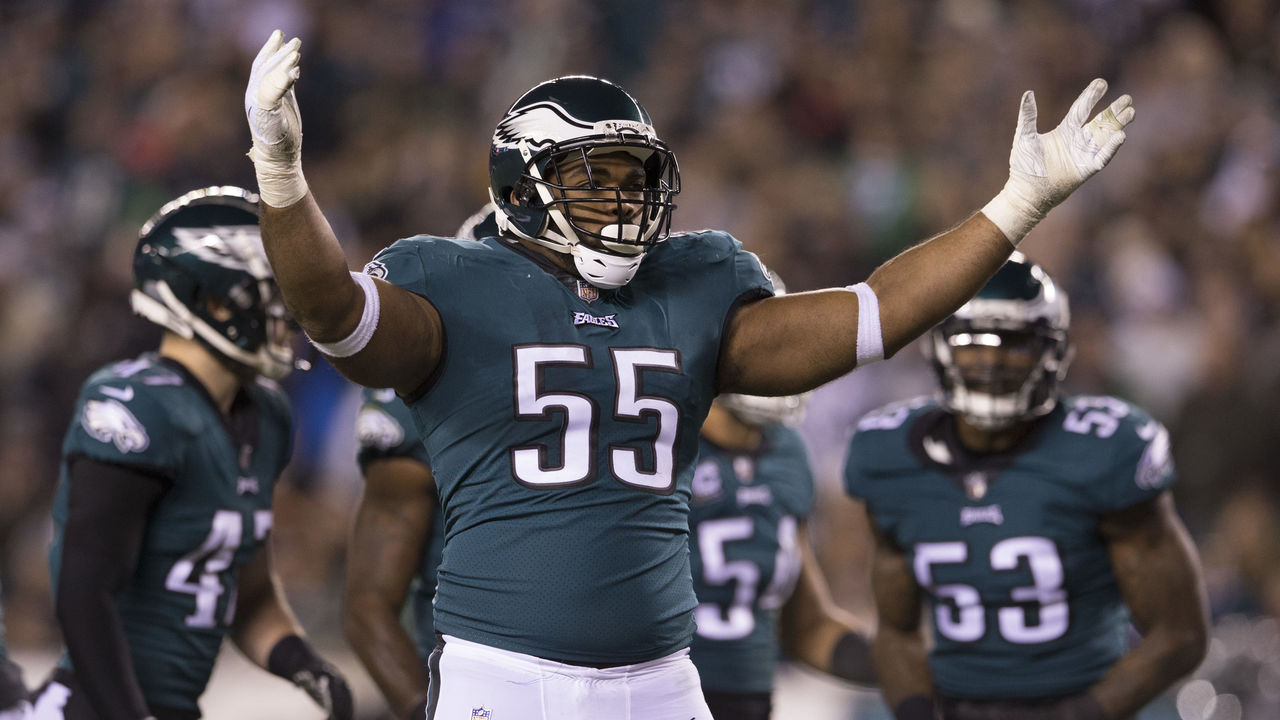 Previous rank: 19
Brandon Graham remains one of the best players in the league to never make a Pro Bowl. The 31-year-old edge rusher has 7.5 sacks and 12 tackles for loss, while his run defense has been equally valuable to the Eagles.
21. Denver Broncos (5-8)
Previous rank: 23
The Broncos' brightest star of the season is undoubtedly receiver Courtland Sutton. He's gaining traction on the national scale with his weekly highlight-reel grabs.
22. Los Angeles Chargers (5-8)
Previous rank: 22
Where would the Chargers be without Austin Ekeler this season? The backup running back leads the team with 11 touchdowns and has nearly eclipsed 1,000 yards receiving on the year.
23. Carolina Panthers (5-8)
Previous rank: 20
Left tackle Taylor Moton isn't a household name, but he should be getting more love as a potential Pro Bowl alternate after his solid performances protecting the blindside of the inexperienced Kyle Allen.
24. Atlanta Falcons (4-9)
Previous rank: 28
Despite heavy investment in the offseason, Atlanta's offensive line has remained one of the league's worst units. But Matt Ryan might not have survived the season if not for the efforts of left tackle Jake Matthews, who is by far the best pass-protector the Falcons have.
25. New York Jets (5-8)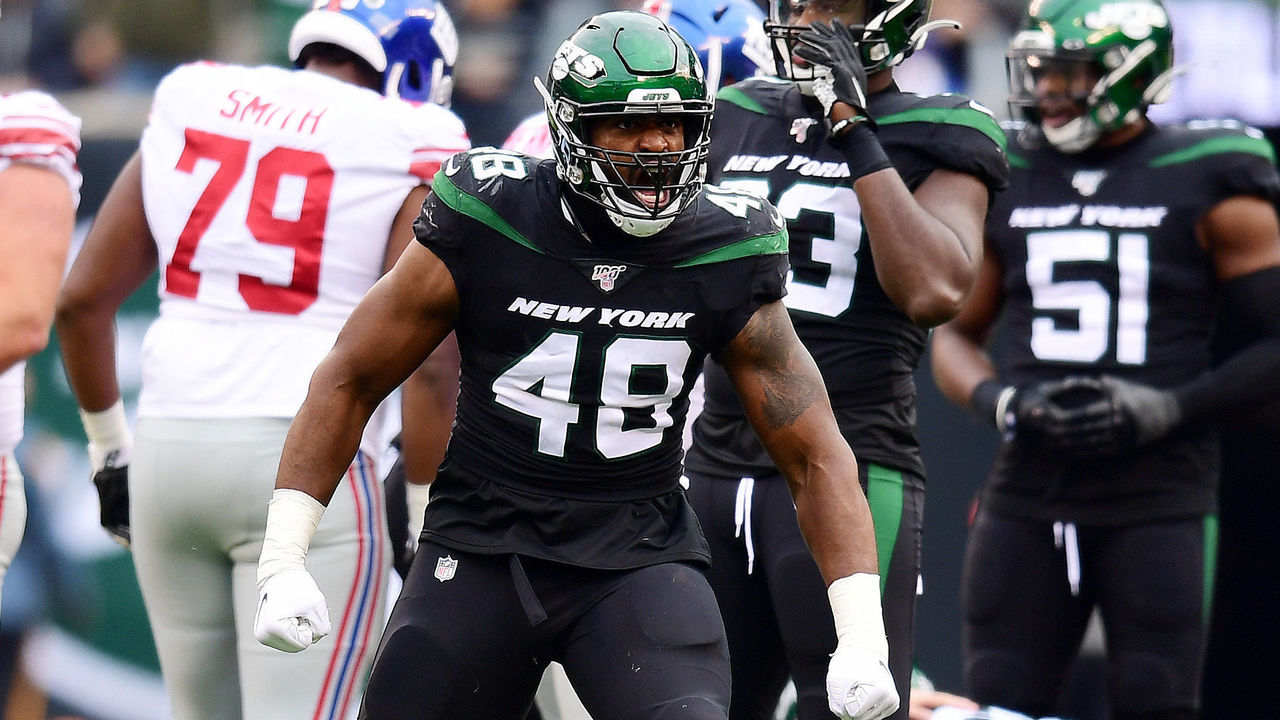 Previous rank: 27
Jordan Jenkins has seven sacks in 11 appearances. A few more in the final three weeks should raise his profile around the league and lead to a nice payday in free agency.
26. Jacksonville Jaguars (4-9)
Previous rank: 24
2018 first-rounder Taven Bryan has made significant strides in his second season but is often overshadowed by the bigger names on Jacksonville's defensive line. While he only has one sack, Bryan's 19 pressures paint a more accurate picture of his sophomore leap.
27. Arizona Cardinals (3-9-1)
Previous rank: 25
His play isn't generating national attention in the desert, but Chandler Jones is chasing the league lead in sacks. He's currently second to only Shaq Barrett with 14 on the year.
28. Miami Dolphins (3-10)
Previous rank: 26
Did you know DeVante Parker is on pace for his first career 1,000-yard season? Once written off as a draft bust, the former first-round pick is finally living up to the hype.
29. Washington Redskins (3-10)
Previous rank: 29
No punter is averaging more yards than Tress Way, who also ranks second in average net yards. Thanks to Washington's putrid offense, Way gets plenty of action every week.
30. Detroit Lions (3-9-1)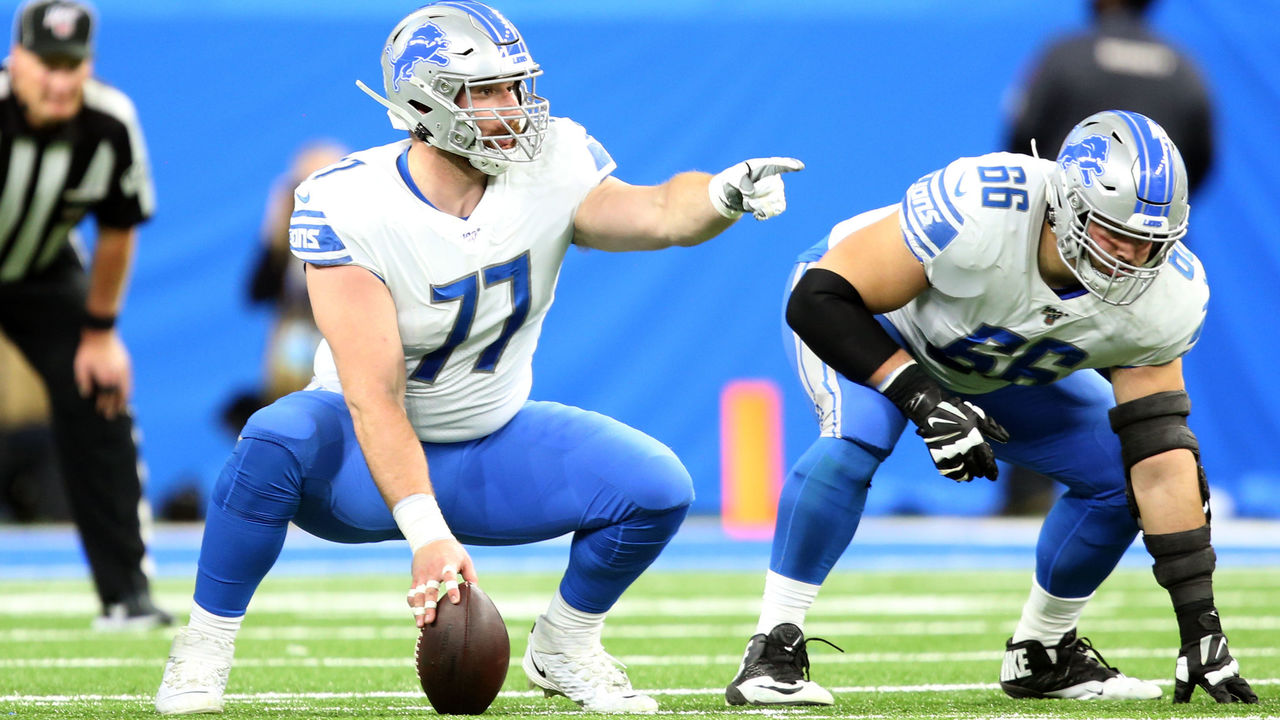 Previous rank: 30
Detroit's season went down the drain following Matthew Stafford's back injury, but Frank Ragnow has blocked well for whoever is under center. The 2018 first-rounder is among the league's most efficient pass-protecting centers and is an elite run-blocker.
31. New York Giants (2-11)
Previous rank: 31
The Browns miss Kevin Zeitler, who's provided the Giants with a massive upgrade at right guard after acquiring him for Olivier Vernon.
32. Cincinnati Bengals (1-12)
Previous rank: 32
It's been a season to forget in Cincinnati, but Carlos Dunlap hasn't let poor results hinder his campaign. Dunlap is on quite a role lately, recording 4.5 sacks over his last four outings. He's one of the lone bright spots on the 31st-ranked unit.