What's the best sports moment you saw in person?
Al Bello, Gregory Shamus, Rob Tringali (Sportschrome) / Getty Images
Troy Polamalu's induction into the Pro Football Hall of Fame, which is scheduled to take place Saturday night, has triggered me.
I've been a working sportswriter for more than 20 years, and I've covered the NFL for most of the last decade or so. In that time, a kind of hardened cynicism has set in. It's only natural. Having to report and write about professional football - and about the business, labor, and health and safety matters that are foundational to the game's operations - has filled me with a sense of detachment. My fandom, which had long been irrational and highly emotional well into my 30s, has largely calloused over. I just don't care as much as I once did about whether the Pittsburgh Steelers win or lose.
But thinking about Polamalu landing in Canton brings out the little-kid fanboy in me.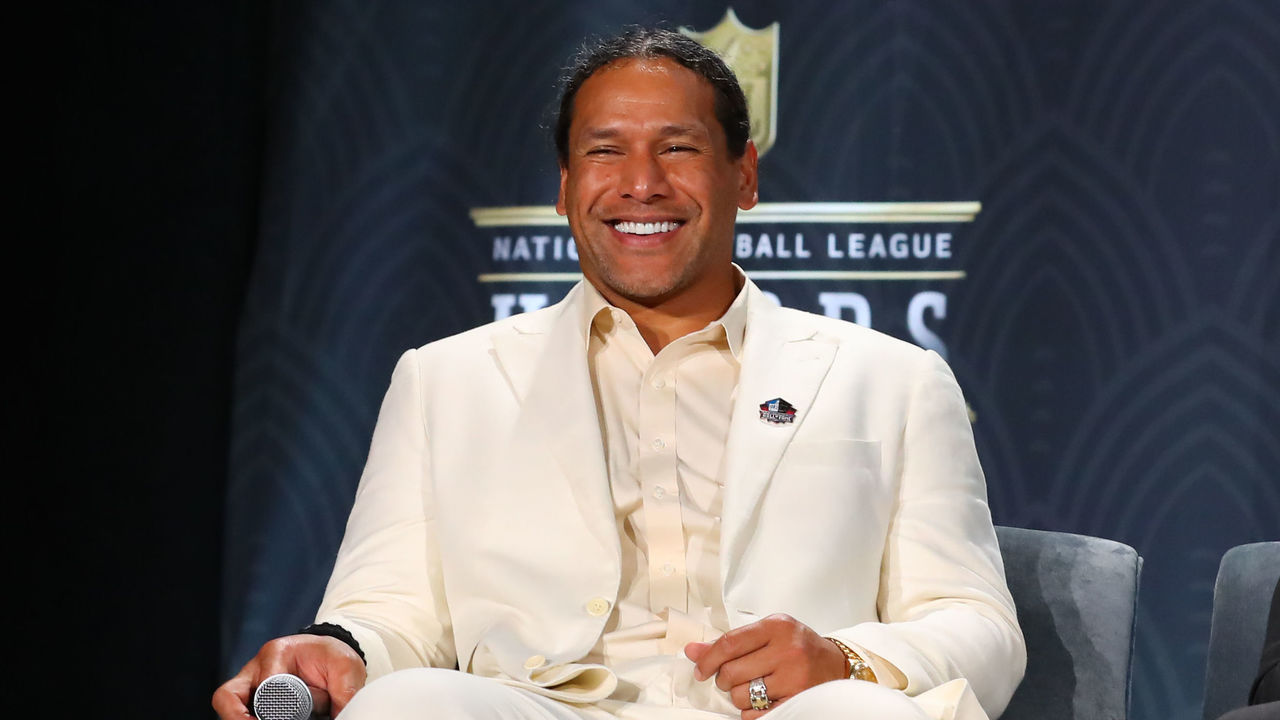 I was born and raised in Pittsburgh, and my family has had Steelers season tickets for longer than I've been alive - first through my father, now through one of my brothers and my cousin.
For many years, even after I moved away, I paid for a season ticket just so I'd be able to attend a home game whenever I wanted - the playoffs, especially.
For us, whether it was Three Rivers Stadium or Heinz Field, going to games did not involve tailgating or pre-gaming. My dad would park downtown, and we'd walk across the Fort Pitt Bridge and head straight to our seats, always making certain to be in our spots for the player introductions and kickoff. We'd have a few beers once we arrived, sure, but this wasn't fun. We used to joke that Pittsburgh needed our full-throated support, and we were there to work.
I've attended a lot of fantastic games over the years and also saw a lot of great disappointments. In the process of writing this, I even began to list a few from both sides of the ledger but got too carried away and decided to scrap the idea. So let's just get to the point. On Jan. 18, 2009, Troy Polamalu provided the ultimate thrill: A virtuoso performance in front of a rip-roaring crowd to clinch the Steelers' spot in the Super Bowl.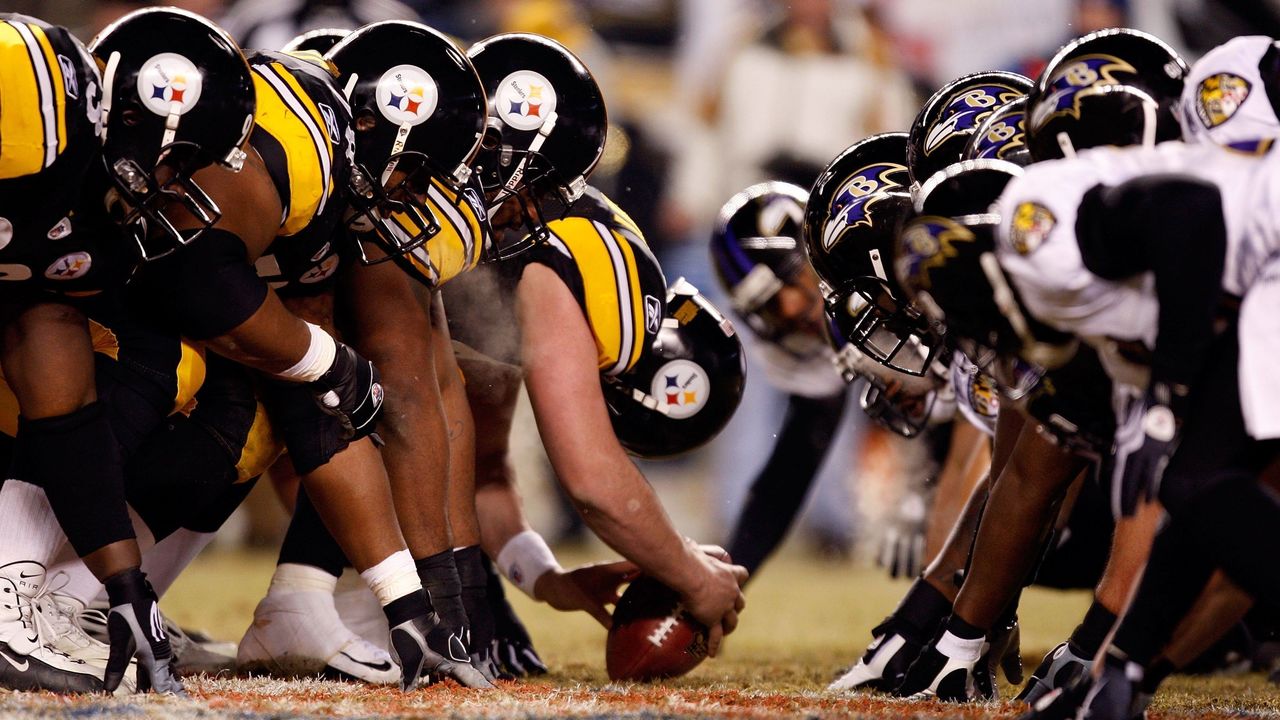 Pittsburgh was playing the Baltimore Ravens, who by then had replaced the Cleveland Browns as the Steelers' primary rivals. Pittsburgh finished the regular season 12-4 and won the AFC North, sealing the division with a close victory over Baltimore in Week 15 - one of Ben Roethlisberger's four fourth-quarter comebacks that year.
The defense, with Polamalu on the back end and AFC Defensive Player of the Year James Harrison wreaking havoc up front, was the best in the league and is still the seventh-best in history, according to Football Outsiders' DVOA metric.
But the Ravens - with rookie quarterback Joe Flacco under center, first-year head coach John Harbaugh in command, and a defense that ranked second in efficiency - had destroyed the Miami Dolphins and knocked off the top-seeded Tennessee Titans. This promised to be an intense, full-tilt, physical AFC Championship Game. And it lived up to its billing.
Polamalu was a kinetic chess piece who was always easy to spot because of his long, flowing, curly hair. There was never any telling where he might line up before the snap or where he might have moved to by the time the play began. The "Tasmanian Devil" made his presence known late in the first quarter when he anticipated Flacco's attempted QB sneak on fourth-and-1. That's when he did this:
Just three plays later, Roethlisberger connected with Santonio Holmes for a 65-yard touchdown that gave the Steelers a 13-0 lead. But Baltimore refused to go away.
After the Ravens closed the gap to 16-14 with a little under 10 minutes remaining, Pittsburgh went three-and-out, and Baltimore got the ball on its own 14 with 6:50 to go. It's safe to say the crowd was on edge at this point.
After Flacco hooked up with Todd Heap for a 20-yard gain on second down, the Ravens got some breathing room up at their own 32. But nose tackle Casey Hampton stopped Ray Rice on first down, and LaMarr Woodley sacked Flacco on second down, setting up a third-and-13 from Baltimore's 29. There were less than five minutes to go now. Then this happened:
I recommend watching the actual video itself just to sense the delirium that ensued. I've viewed it dozens of times over the years and still get a charge from it. I was in that disbelieving crowd, way up in Section 511, Row W, and I still remember how my dad - who died in 2014 - tried to bear-hug my cousin, my brother, and me just as Polamalu crossed the goal line, nearly knocking us all over.
We didn't care. A Hall of Fame player had just made a Hall of Fame play right when the team we loved needed it most, and we were there to see it - and to soak up all that pure, unbridled joy.
Two weeks later, the Steelers beat the Arizona Cardinals in another heart-stopper to win the dang Super Bowl. Like I said, I'm triggered.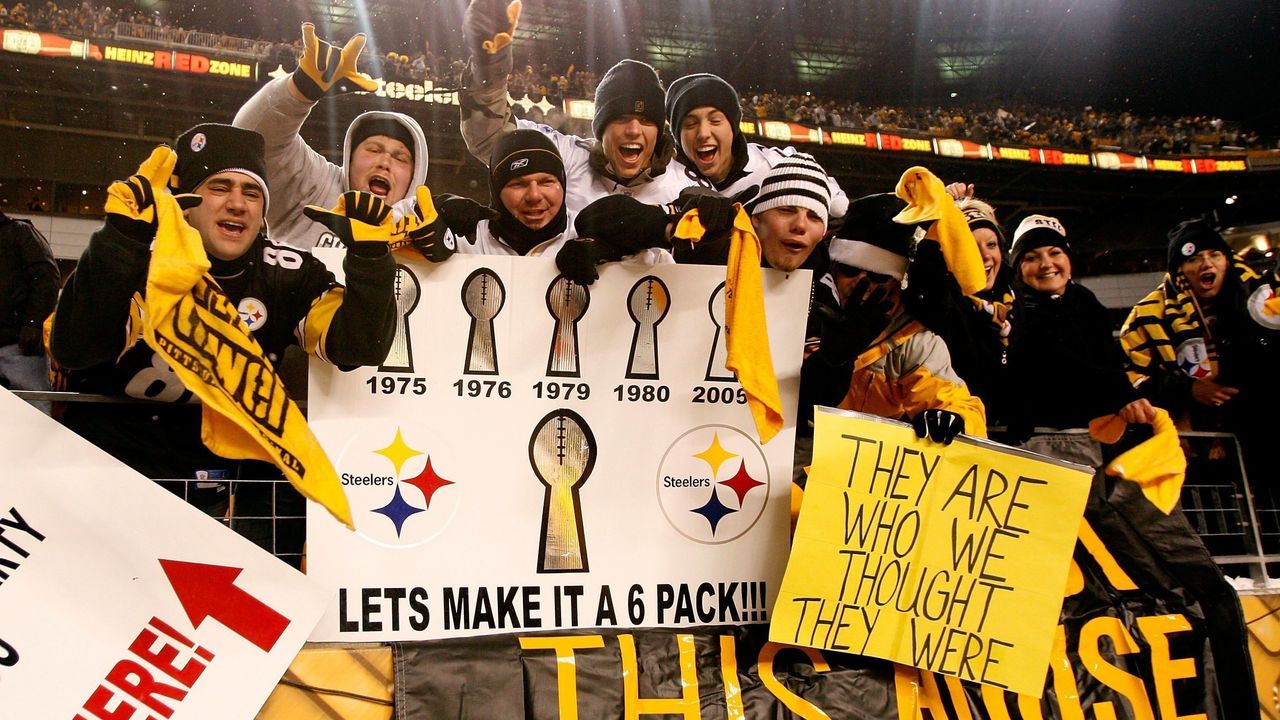 I hope every sports lover gets to savor a moment like that - even Ravens fans! (Seriously!) If you were in the house for something that leaves you with similar feels to this day, share your story down in the comments. Let's have some fun this weekend.
Dom Cosentino is a senior features writer at theScore.
Comments
✕
What's the best sports moment you saw in person?
  Got something to say? Leave a comment below!