Welcome to the 15th edition of "Looking North," our weekly Friday dive into the all-Canadian division. This installment dates back to April 23.
The rundown
The Winnipeg Jets are playing their worst hockey at the wrong time. They've been outscored 21-6 while dropping five straight.
Winnipeg's blue line is an obvious weakness, but elite goaltending and a potent offense had masked some of those issues - until now. The Jets rank 29th in the league in expected goals against per 60 minutes at five-on-five and 28th in expected goals percentage, per Natural Stat Trick. They were due for regression at some point, and it's hitting hard now.
Elsewhere, the Toronto Maple Leafs are red-hot, the Edmonton Oilers are getting closer to locking up second place, and the Ottawa Senators are finishing strong. The Montreal Canadiens are depleted and reeling, while the Calgary Flames are hanging on to their playoff hopes for dear life. Additionally, the Vancouver Canucks have come down to earth after their return from COVID-19.
| Team | Points over last week |
| --- | --- |
| Toronto Maple Leafs | 6 (3-0-0) |
| Calgary Flames | 6 (3-1-0) |
| Edmonton Oilers | 4 (2-1-0) |
| Ottawa Senators | 4 (2-1-0) |
| Vancouver Canucks | 2 (1-3-0) |
| Montreal Canadiens | 2 (1-3-0) |
| Winnipeg Jets | 0 (0-3-0) |
The stars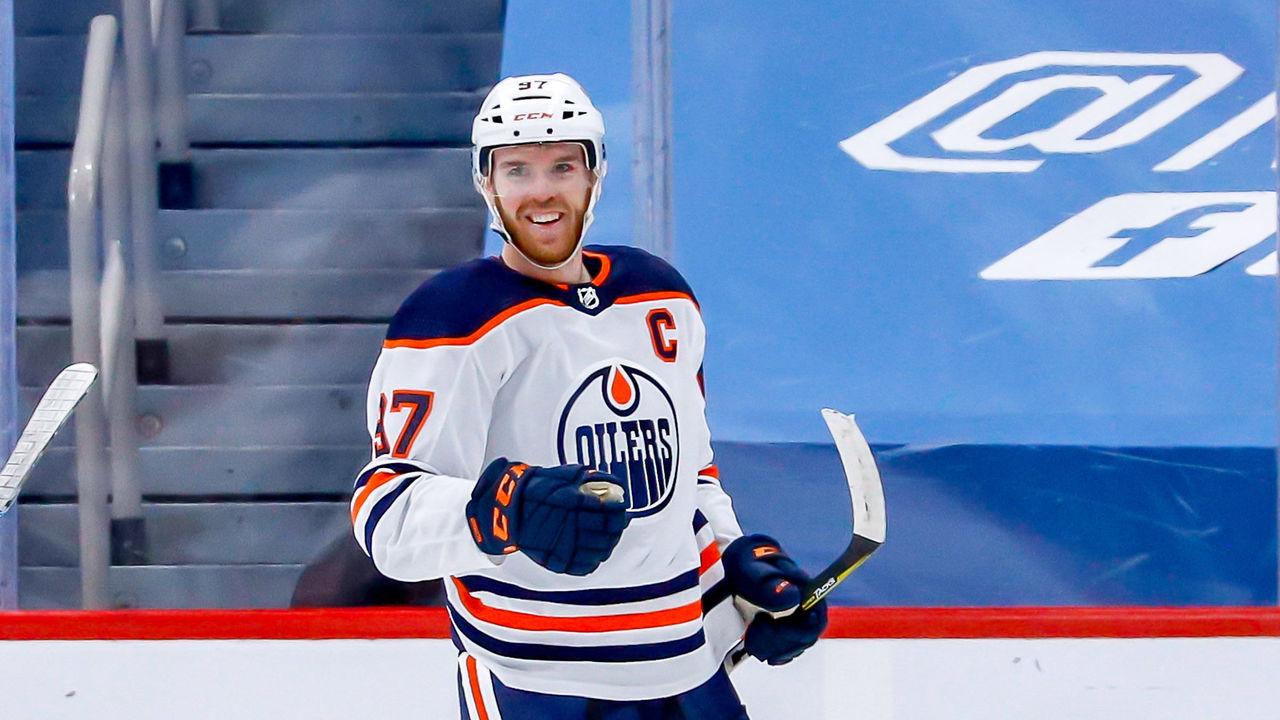 Forward: Connor McDavid is the easy choice. This season's surefire Hart Trophy winner logged seven points in three games this week.
Defense: Thomas Chabot has been a horse all season for the Sens, but he was exceptional this week, tallying two points in three games while averaging 26:55 per night. He also posted a 64.8 expected goals percentage.
Goalie: Jack Campbell has rebounded nicely after a poor stretch of games. The Leafs netminder won both of his starts this past week while allowing just two goals on 59 shots for a .966 save percentage.
Canadian of the week
McDavid is a no-brainer for this as well. It's remarkable that the Oilers captain needs just 16 points in his final eight games to reach 100 in this shortened season. Can he pull it off? We think yes.
The moments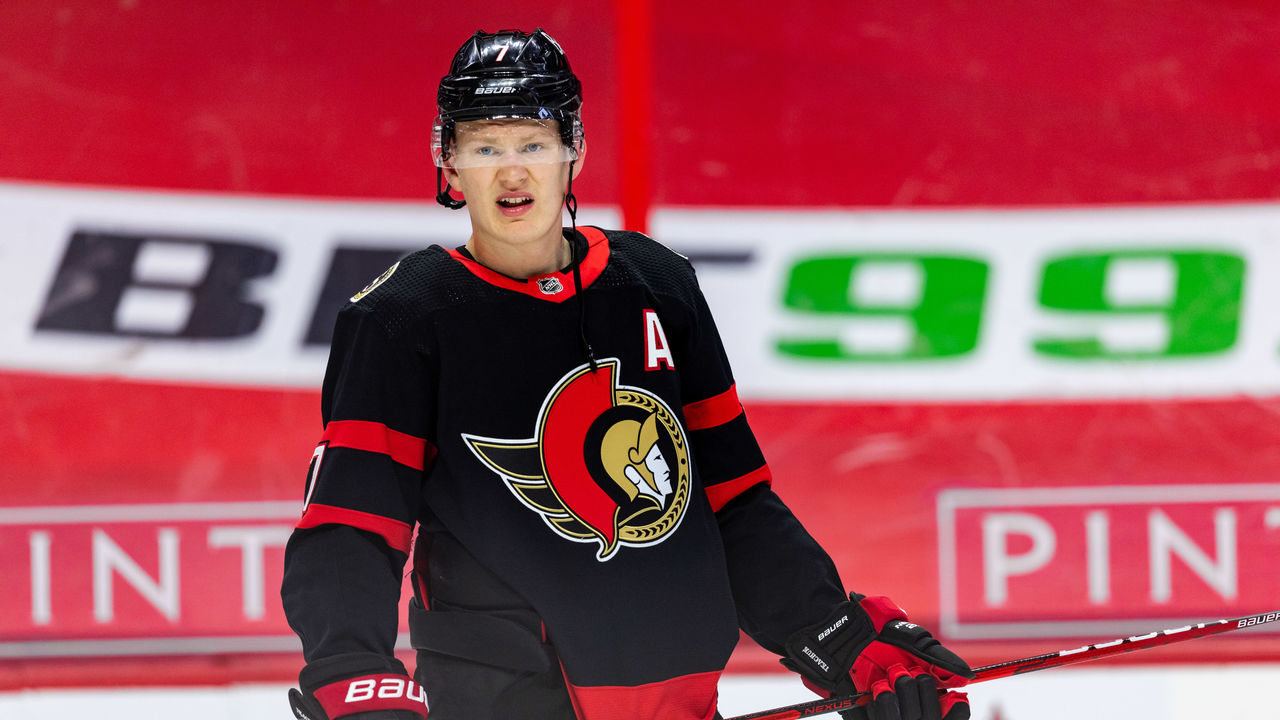 The highlight of the week belongs to Auston Matthews, who showed off some absurd hand-eye coordination and his patented shot during Wednesday's tilt with the Canadiens.
How do you defend that?
On the lighter side of things, Sens forward Brady Tkachuk busted out the "Frank the Tank" celebration after his goal Wednesday. It's an ode to the 2003 movie "Old School" featuring Will Ferrell, Tkachuk's favorite comedy actor.
Here's the clip from the movie, for reference.
A pretty spot-on impersonation by Tkachuk. Let's just hope he never goes streaking.
The question
The top four teams in the division - Toronto, Edmonton, Winnipeg, and Montreal - all have their seasons end by May 15 at the latest. However, Vancouver and Calgary are supposed to play three games the following week.
If the top four playoff spots are locked up, would the NHL consider scrapping these meaningless games? Probably not, but the league should. Would the NHL consider starting the North Division playoffs while those two teams play out the regular season? Again, probably not.
Regardless, it doesn't seem fair or smart for the North Division to start its playoffs roughly a full week later than the rest of the league if it doesn't have to.
Quote of the week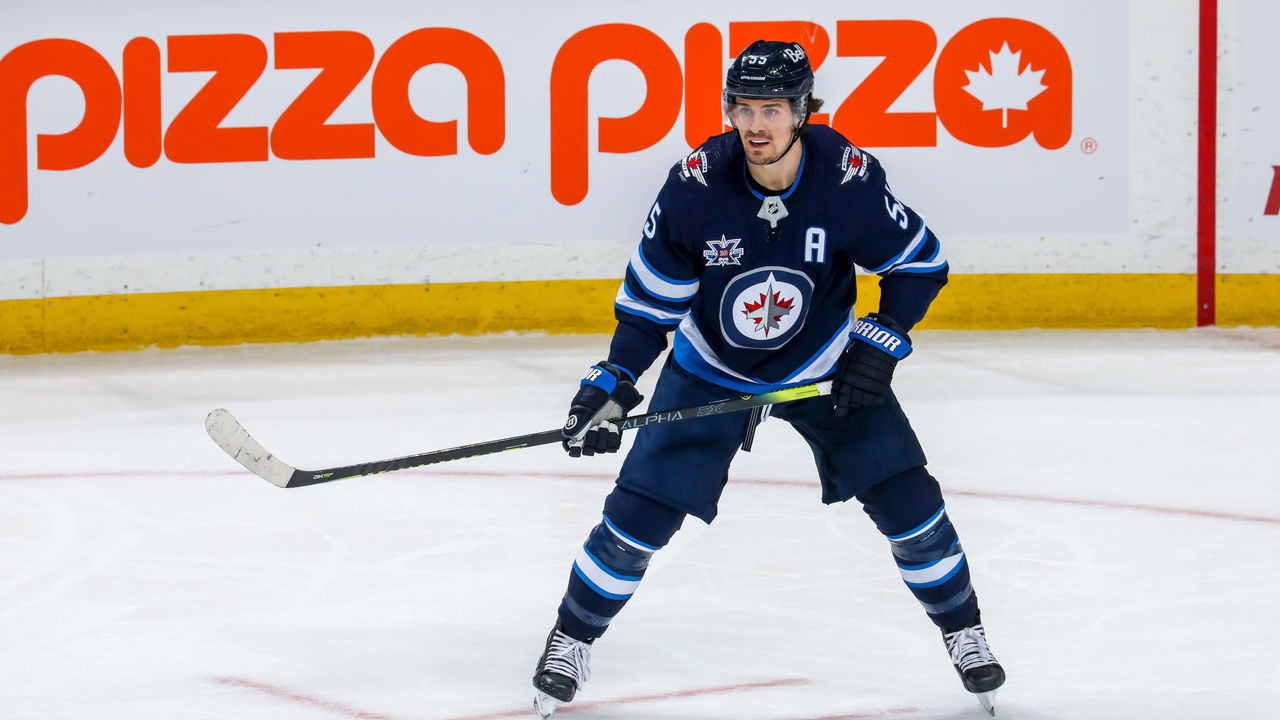 Jets center Mark Scheifele was benched for 17 straight minutes during Winnipeg's 4-1 loss to the Maple Leafs on Saturday. He was clearly not happy with head coach Paul Maurice's decision.
"You're definitely pretty pissed off," he said. "I understand where he's coming from but, like I said before, I don't agree with it.
"I didn't agree with it at the time it took place and the magnitude of the game. I definitely didn't agree with it, so we'll leave it at that."
Games to watch
The Leafs and Habs play three times next week, which will likely be a preview of a first-round playoff matchup between the two historic clubs. Toronto dismantled Montreal in the teams' last meeting, so it will be important for the Canadiens to win at least once to inspire some confidence ahead of the postseason.