Lexi Thompson on Olympic golf, the Kordas, and rallying from a major defeat
Sam Greenwood / Getty Images
When Lexi Thompson was a kid, she was precocious with a club in her hands. The American golfer was 7 years old when she scored her first hole-in-one. She qualified for a major at 12, turned pro at 15, and at 16 won her first LPGA Tour event - by five strokes. She's one of only six players to win a women's major as a teenager.
The Olympics never factored into her childhood ambitions. Women's golf was contested at the 1900 Summer Games in Paris - the United States swept the medals - but was dropped from the schedule for more than a century, finally returning at Rio in 2016. Thompson was a Tour cornerstone by then, a shoo-in to represent the U.S. by dint of her high world ranking. She played in the tournament, shot 3-under, and tied for 19th, satisfying a new dream.
"Ever since I found out that (golf) was going to be an Olympic sport," Thompson said, "I was like: Let's be there."
Mission accomplished - again. Thompson, 26, is one of four American women set to tee off Tuesday night Eastern time at Kasumigaseki Country Club, congregating in the Tokyo suburbs for their shot to reach the Olympic podium. Rookie Olympians Nelly Korda, her sister Jessica Korda, and Danielle Kang complete the U.S. quartet.
Because of COVID-19 restrictions, Kasumigaseki isn't welcoming spectators this week, but the LPGA's four recent major winners - Nelly Korda, Australia's Minjee Lee, Yuka Saso of the Philippines, and Patty Tavatanakit of Thailand - are all competing. So is South Korea's Inbee Park, the reigning Olympic champion. Thompson, an 11-time winner on Tour, is ranked ninth in the 60-golfer field, while Nelly Korda enters as the world No. 1.
Shortly before Thompson flew to Japan, she spoke to theScore about playing for the U.S., her affinity for golf crowds, South Korea's talented Olympic foursome, and - briefly - the Bryson DeChambeau-Brooks Koepka feud. The conversation has been edited for length and clarity.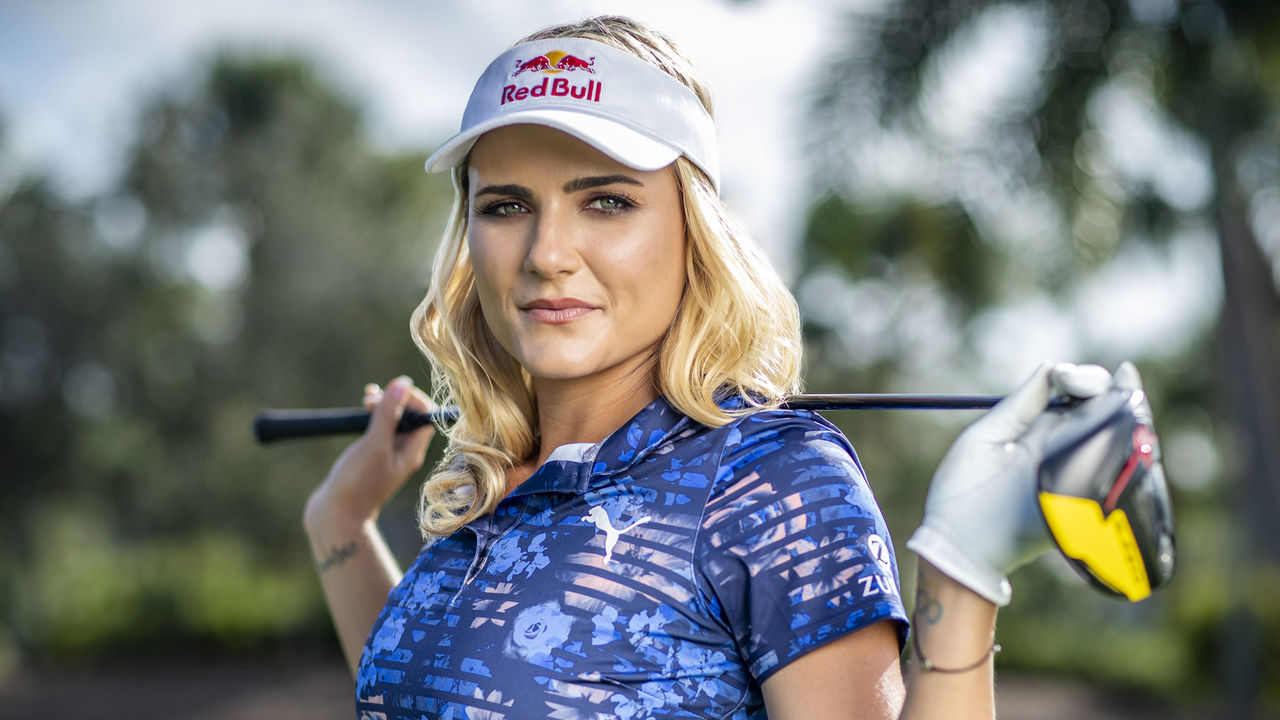 theScore: You got the Olympic rings tattooed on your wrist after competing at Rio 2016. When you look at that tattoo, what thoughts or feelings come to mind?
Thompson: Every time I look at it, it's an eye-opener. If I ever get down or upset, I look at it and I'm like: 'Alright. I've worked my butt off. I'm an Olympian. Snap out of it. Let's go.' It gets my mind back on track and brings back a lot of amazing memories. To be able to be there in Rio, representing my country for golf, was such a big deal after being so long out of the Olympics.
What do you know about the Olympic course in Japan? How are you planning to approach it?
Just from what I'm hearing on TV, I heard that it's an amazing golf course. It looks like it's in great shape. Not too much water on it. Undulating greens. It'll be a difficult task, I'm sure, as an Olympic golf course should be. I know the guys are going pretty low on it. (Xander Schauffele of the U.S. shot 18-under to win gold in the men's event, edging Slovakia's Rory Sabbatini by one stroke.)
It'll be interesting. For golf, it's very weather-dependent, so we'll see if it cooperates. I'm just looking forward to playing there.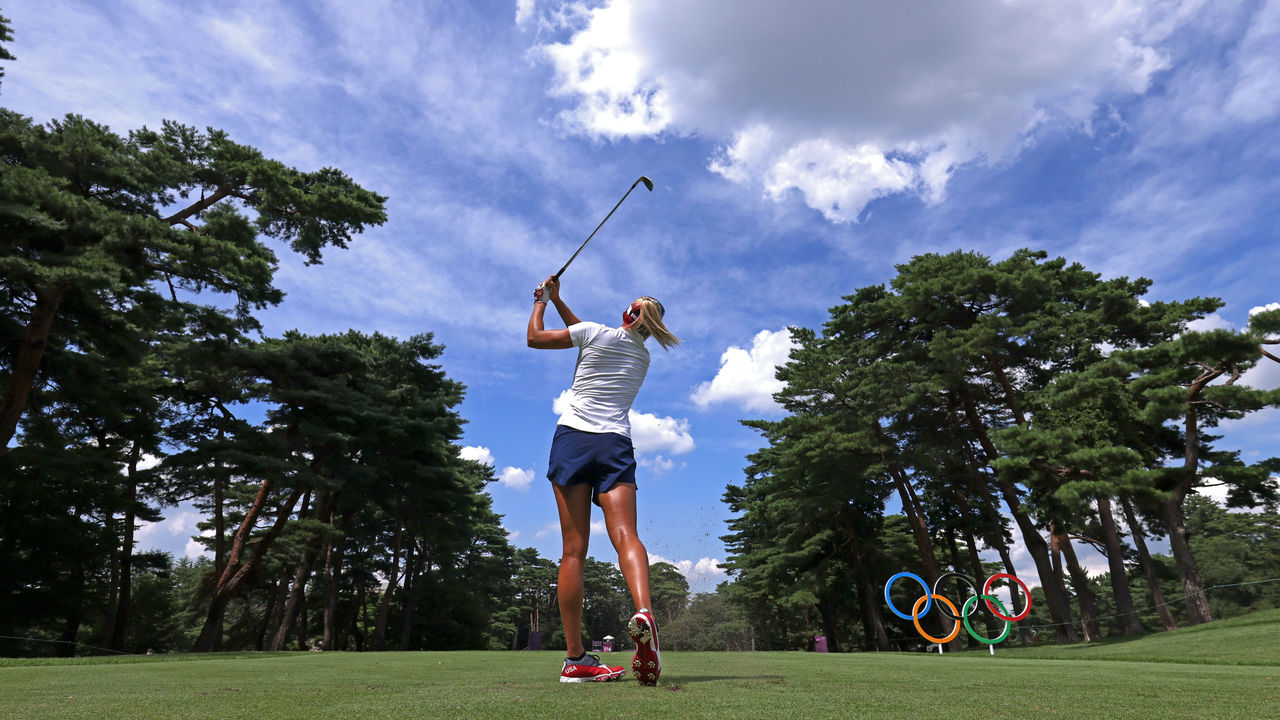 When was the last time you golfed with no fans in attendance?
We did a lot last year. We had no people at our events at all. It's something that, unfortunately, we have gotten used to. I've been to Japan quite a few times and it's always the biggest crowds there, which is amazing to see. It'll be unfortunate that nobody will be out there watching us. But I know they'll be glued to the TV. I love my Japanese fans. I know they'll be supporting.
What effect does the crowd, or the lack of a crowd, have on a golfer's mindset?
I love playing in front of people. It gives me a reason to go out there and perform well. I love seeing people smile and enjoying their time out there supporting us. I just really appreciate the fans. It's unfortunate that we've had events that haven't been able to have people. But we have to look out for everybody's health, not just our own. We're keeping everybody safe and doing what we can.
I think it affects all athletes differently. Some people prefer, probably, to have nobody out there. But for me, I love it. Usually, the more people the better.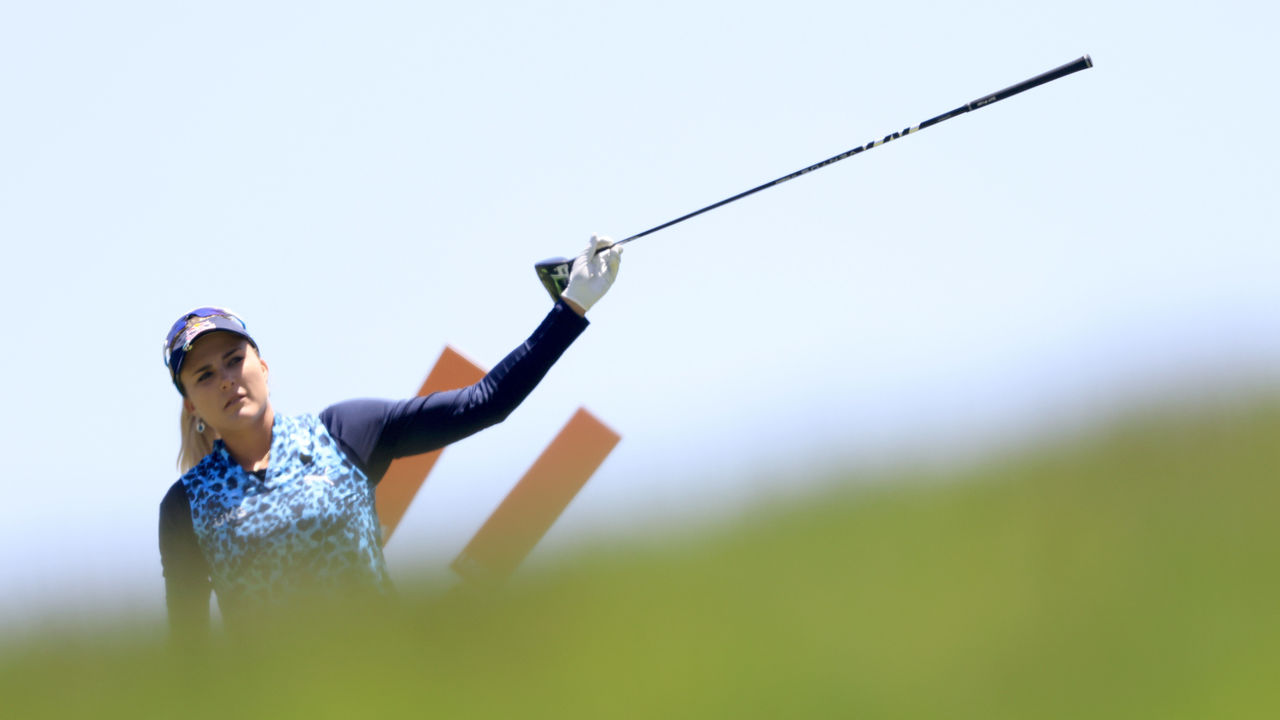 I have to ask about this year's U.S. Women's Open. You led by five strokes midway through Sunday, but several bogeys on the back nine cost you. (Thompson finished third at the event at the Olympic Club in San Francisco in June, the second of five majors on the LPGA calendar.) How do you shake off and move forward from a defeat like that?
It's something along the lines of what I just said: I had so many people out there watching me and supporting me. Overall, the whole week was an incredible experience. To have the amount of people that were out there watching was amazing. I went into the week just wanting to embrace the experience. Go out and enjoy myself. No matter what happened, it was a blessing to be out there on that golf course.
It worked well for me the whole week. I loved how I felt the whole week. That golf course, it can just get you. That's what it did the last few holes. I had a few club choices where the wind swirled and missed a few putts. That's the U.S. Women's Open for you. Anything can happen. That's major championships, usually: It's never over until it's over.
Overall, I focused on the positive from it. It was unfortunate, yes, in the moment. But in the big picture, I learned a lot about myself. I just loved having the fans out there supporting me through thick and thin.
Shifting back to the Olympics: It's an individual tournament, but you're playing there alongside three fellow Americans: Nelly Korda, Jessica Korda, and Danielle Kang. To what extent do you consider them teammates?
For golf, it's not so much a team aspect in the Olympics, unfortunately. I wish it was. Being an American, we're always rooting for each other. We all want to win the gold. But I think it's great that we're able to have four Americans go over and represent. That's a big deal for women's American golf.
We're all over there representing our country and doing our best. If it's not one of us (who wins), we hope it's the other teammate.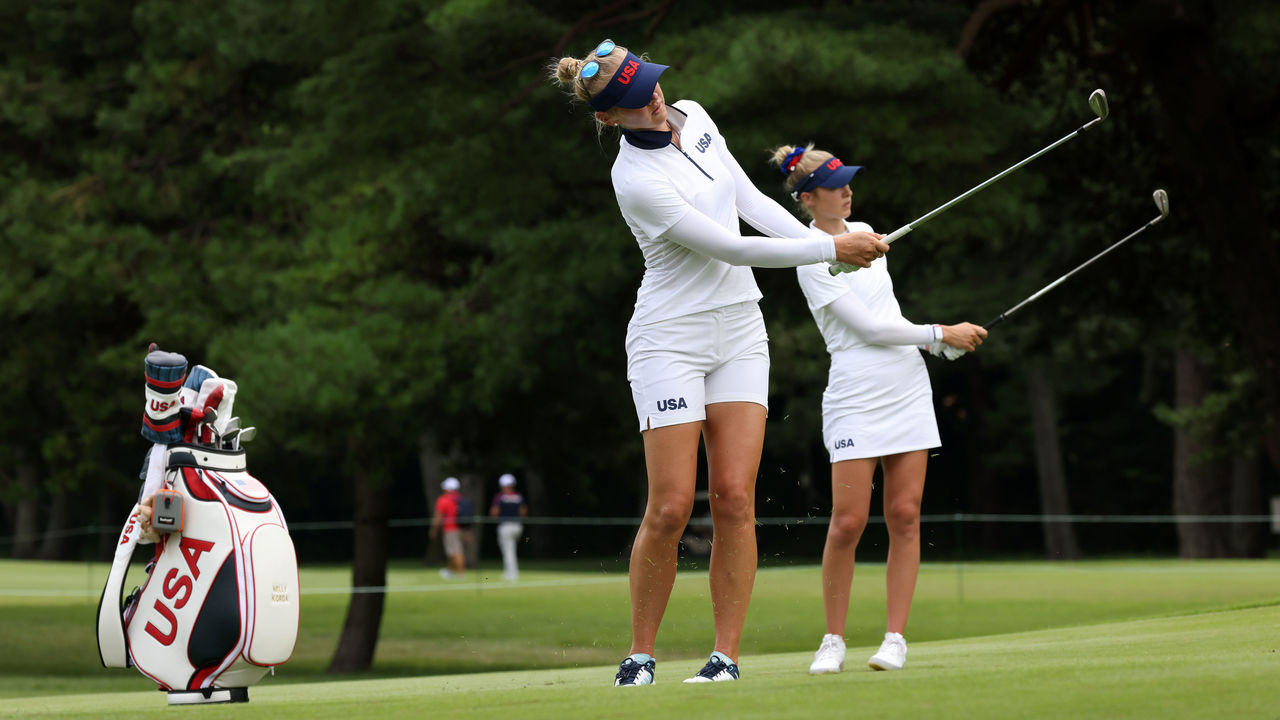 The Korda family is superbly athletic. Nelly and Jessica's brother Sebastian won a few rounds at Wimbledon recently. Their dad, Petr, is a former tennis major champ. Their mom, Regina, played tennis for Czechoslovakia at the 1988 Olympics. From your vantage point, who's the best athlete among the five of them?
I could not answer that even if I knew the answer. (Laughs) It's just amazing, the overall athletes that the whole family is. Golf. Tennis. Their performance ability is impressive. They work hard at their game. Their parents did as well, obviously.
It was in the genes for them, that's for sure. But I know they don't lack the hard work. It's definitely well deserved, everything that they've accomplished.
What should people who tune into the Olympic tournament know about Danielle Kang?
I've gotten to play with her quite a bit. I've known her through junior golf. She's a competitive individual. She obviously has a lot of talent. She loves to joke around. She's definitely a different personality. She can joke around with you, but she can, at the same time, dig at you a little bit and give you a hard time. You have to give it right back to her. But she's a great player and individual. You can definitely see the fight in her.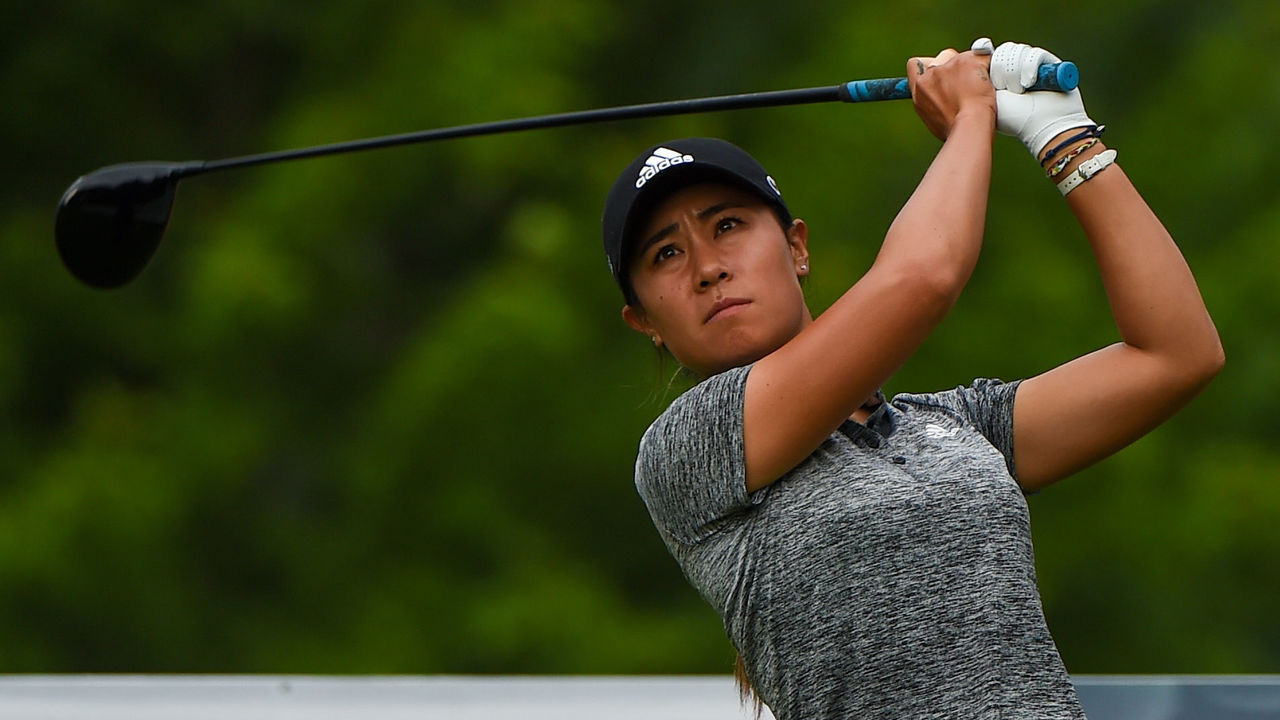 Four South Korean golfers are competing in Tokyo. Inbee Park won gold at Rio. She, Jin Young Ko, Sei Young Kim, and Hyo Joo Kim all rank top-six in the Olympic field. From your perspective, what makes that South Korean cohort formidable?
They're just amazing athletes. They're very hard workers. Very level-tempered. I think that's especially great in the game of golf - not getting too up, too down. They're at the golf course from sunrise to sunset working on their game. It shows in their performance. That's the main thing: They work at what they want.
Bryson DeChambeau had to withdraw from the Olympics because he tested positive for COVID-19. Separate to that, he's gotten himself involved in golf's marquee rivalry on the men's side these days. What do you think of his ongoing war of words with Brooks Koepka?
You know, I don't think that's my place to really talk about. It's something between them. I'm sure they'll figure that out along the way and go through their battles with each other. It's not my place to say my comment.
You've golfed at a high level for a long time. Where would challenging for an Olympic medal, or winning one, rank among your career highlights?
Winning an Olympic medal, preferably gold, it would be the highest. No doubt about it. I'm going to take it one shot at a time and see where that brings me in Tokyo. I'm just going to enjoy the whole experience of being there. If that were to happen, it would be the No. 1 on my list of achievements.
Nick Faris is a features writer at theScore.
Comments
✕
Lexi Thompson on Olympic golf, the Kordas, and rallying from a major defeat
  Got something to say? Leave a comment below!