The 2021 WNBA Draft is going down tonight at 7 p.m. ET. You know the drill: three rounds, 12 picks each.
Thanks to a trading spree, the Dallas Wings possess the first overall pick, as well as the second and fifth selections. If the event wasn't virtual for the second straight year, the league probably could've held the draft in Arlington and saved on airfare.
Here are five players to know heading into the big night.
PF/C Charli Collier, Texas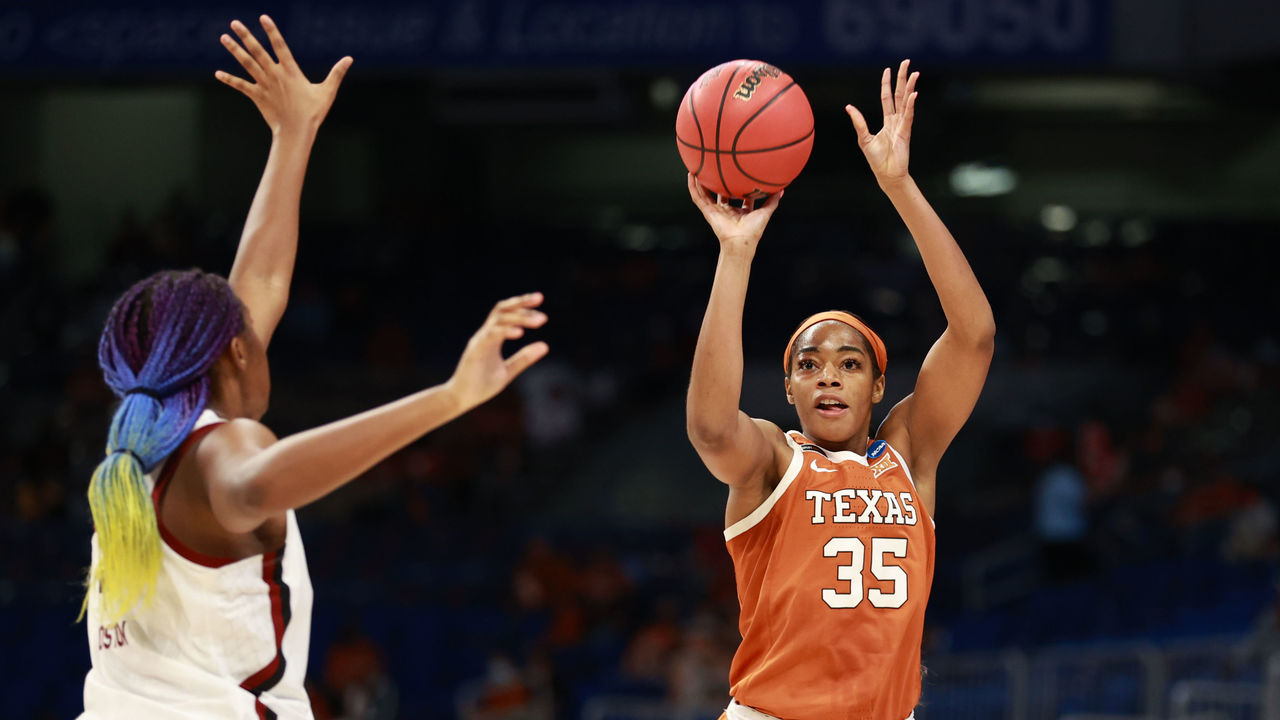 Charli Collier has long been considered the favorite to be picked first overall - way before she announced her intent to forgo her senior year at Texas and even prior to the Wings securing the top choice via trade this winter.
The 6-foot-5 big averaged 19 points, 11.3 rebounds, and 1.2 blocks per game as a junior, shooting 51.1% from the floor, 31.2% on threes (1.5 attempts per game), and 80.1% from the charity stripe. The tantalizing possibility of Collier growing into a true stretch-five at her size is too good to pass up.
If there's something to nitpick, it's that Collier's playmaking skills didn't get any run down in Austin. It isn't unreasonable for a high-usage player to cough up 2.7 turnovers per game, but paired with only 0.4 assists in over 32 minutes per game? That's damn near impossible.
Still, better guard play at the next level should rub off on Collier. If the Wings select her with the No. 1 pick Thursday, she'll be kicking out to Arike Ogunbowale off the short roll in no time.
PF/C Awak Kuier, Finland
Unless you've been poring over grainy EuroLeague footage in search of the WNBA's answer to Giannis Antetokounmpo, Awak Kuier is literally a name you need to learn: the 19-year-old's last name is pronounced KU-ear.
It doesn't take long to understand the appeal of the 6-foot-5 Finnish power forward, who played for Italian side Ragusa in 2020-21. Kuier runs the floor with grace, can pop for seemingly unblockable 3-pointers, and leverages her wingspan for smooth scoring looks out of the post.
Oh, and she can dunk.
While there's some uncertainty surrounding Kuier (namely, will her slight frame fill out to withstand the WNBA's beefier post players?), these raw physical tools don't come around every day. Don't be surprised if (when) the Wings draft her at No. 2.
PG Aari McDonald, Arizona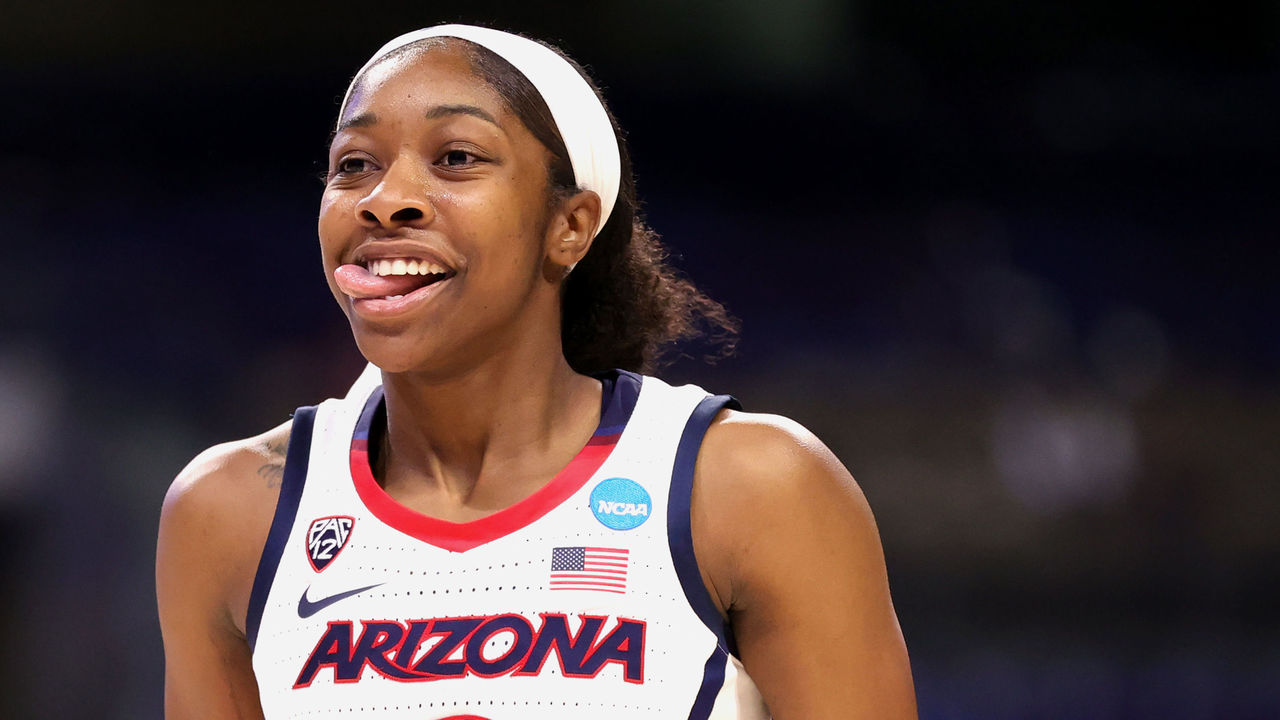 A run to the national title game - as the No. 3 seed, no less - will do a lot for your draft stock, though Arizona's Aari McDonald was clearly well on her way to a professional career before her great stretch last month.
What the 5-foot-6 guard lacks in stature, she makes up for with grit, swagger, and an unflinching willingness to let the big shot fly. Home to title-winning Stanford, the Pac-12 proved to be the fiercest conference this past season - and all McDonald did was earn Player of the Year and Co-Defensive Player of the Year honors.
Overall, McDonald averaged 20.6 points, 5.4 rebounds, four assists, and 2.6 steals per game while connecting on 34.5% of her long-range attempts this season.
C Natasha Mack, Oklahoma State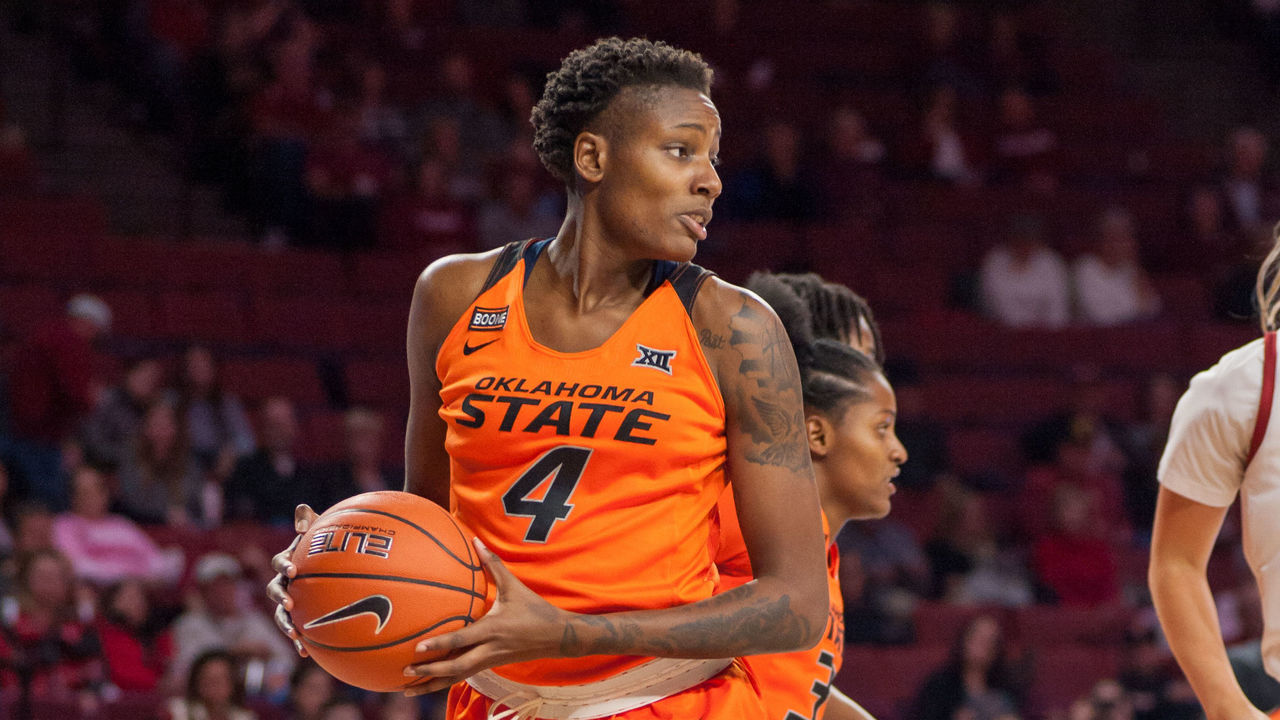 Natasha Mack is a one-woman block party, leading the nation in rejections per game on her way to securing Naismith Defensive Player of the Year honors. The 6-foot-4 swat-artist is a real throwback big, averaging 19.8 points, 12.4 rebounds, two steals, and four blocks in just under 34 minutes per night for Oklahoma State.
Her interior strength was on full display against TCU in January, recording a massive 28-point, 17-rebound, 10-block triple-double.
The absence of perimeter shooting touch will likely result in Mack being selected behind the more offensively dynamic bigs - Collier, Kuier, Tennessee's Rennia Davis, and Alabama's Jasmine Walker chief among them. Still, her length and sense of timing on the defensive end are too good to ignore.
PG Didi Richards, Baylor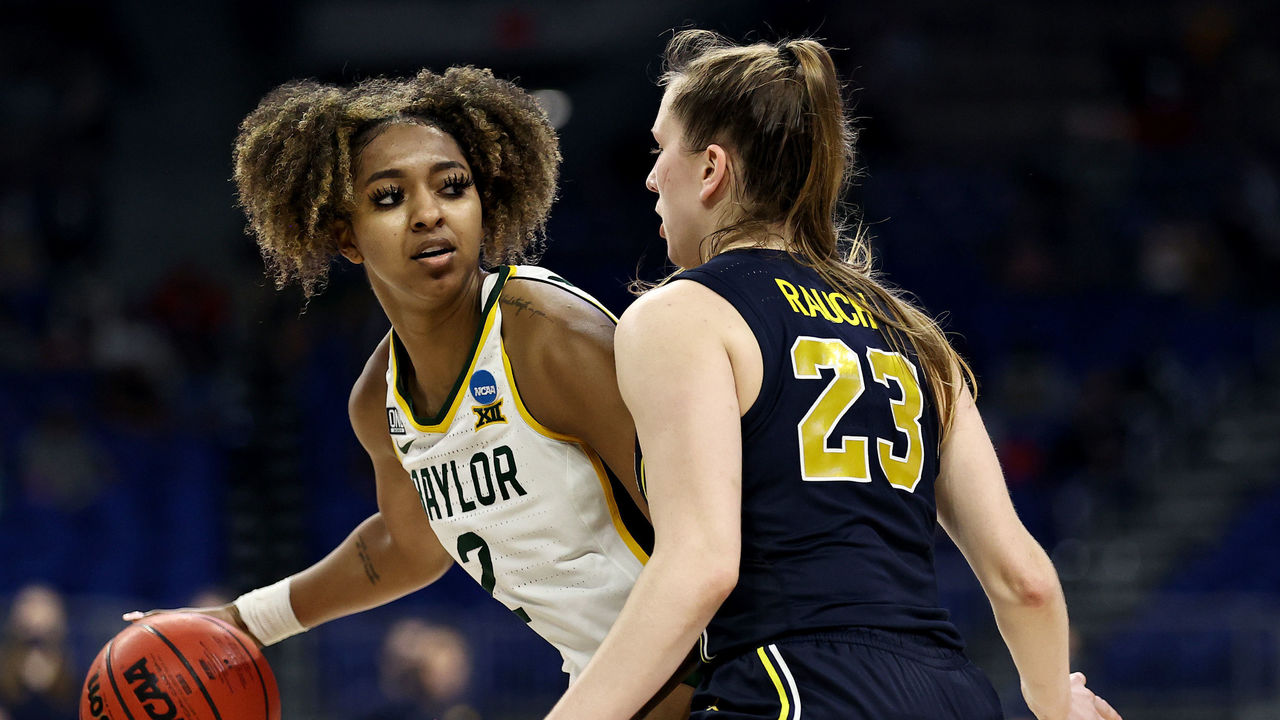 DiDi Richards, the 2019-20 Naismith DPOY, probably won't hear her name called until the second round of Thursday's draft at the earliest. The Baylor guard can definitely dish the rock - her 6.3 assists per game ranked ninth in the nation, according to Her Hoop Stats - but scoring just 6.3 points a night with iffy shooting touch is an issue.
Still, not bad for a player who was temporarily paralyzed after colliding with a teammate during a practice last fall. If fighting back to regain her mobility, then playing 30 games and leading her team to the Elite Eight isn't a testament to Richards' determination, what more do you need?
A guard-rich team (perhaps the Chicago Sky or Seattle Storm) should take a flier on Richards, deploying her in short spurts as a defensive spark plug while the player development staff works to build up her jumper.